11.09.12
Gemini version available ♊︎
Round corners? Don't even think about it, it's patented now!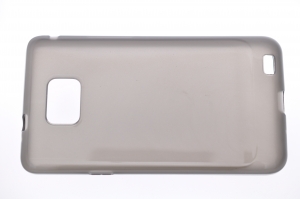 Summary: More litigation from iPhone and iPad backer, seeking to disturb the competition rather than innovate
Apple has got a patent on rounded rectangles from the USPTO, leading to all sorts of negative coverage about the company. We'll give this as an example:
SIGH. After years of speculation, the US Patent and Trademark Office on Wednesday actually issued a design patent to Apple for rectangular devices with rounded corners.

It seems that Samsung's worst nightmare has come true, as the patent, D670,286 covers a "portable display device" and literally appears to give Apple the rights to a rectangle with rounded corners. In basic terms, this means Apple pretty much now owns the rights to the rectangle in the US.
Apple has even more malicious patents — ones that seek a monopoly on devices that suppress their users. What was the USPTO thinking? Well, it does not think, it's not a person, it's just a corruptible institution for protectionism (mostly for US-based firms), where patents are granted on far too many things. Consider the example from the other day — a lawsuit by CA Technologies. Here are some more details and patent numbers:
CA Technologies, the former Computer Associates, has thrown a patent sueball at application performance management (APM) software rival New Relic in Federal court.

The lawsuit, filed yesterday in the US District Court for the Eastern District in New York, claims that New Relic violated three patents that came into CA's possession through acquisitions. As you can see in the complaint (PDF), CA is alleging that New Relic's software violates patent numbers 7,225,361 B2; 7,512,935 B1; and 7,797,580 B2.
These are software patents. Apple tried introducing them through FRAND [1, 2], as does Microsoft, which lobbies for that heavily. Pamela Jones has the latest on that:
The parties in Microsoft v. Motorola have filed their trial briefs, albeit in redacted form. Keep in mind that a trial brief means what the party thinks is at issue and what its position is going into trial. Neither side has proven anything yet. That's what the trial if for. But it does give us a clear picture of where each side sees its position at this point. Microsoft's main argument is that FRAND licenses should be priced similarly to patent pool licenses, like MPEG LA's. A novel idea. But this is their position, maybe because it's how it would like it to be, even though it has never been so before. It shows that Apple and Microsoft are a bit newer to FRAND than Samsung and Motorola, and they don't like how it's always been, because it will cost them, and they want Android to lie down and die.
Apple tried such an attack on Motorola, but it lost the case. Apple deserved this. "Apple engineers 'pay no attention to anyone's patents', court told" and the hypocrisy from Apple simply shows arrogance:
Displaying its arrogance, once again, Apple stated that they would not be bound by the court order if the court sets the price of FRAND licenses be more than $1. (read detailed coverage on Groklaw)

Bad news for Apple is that judge Barbara B. Crabb has dismissed the case with prejudice which means there won't be any refiling of the case. Only way out for Apple is to go for an appeal.
Apple keeps losing market share and inertia, so this loss really is serious news. Appeal or no appeal, Apple is losing time and getting too distracted. Apple could make better products rather than apply for more and more patents (which takes up time). █
Permalink
Send this to a friend