11.21.12
Gemini version available ♊︎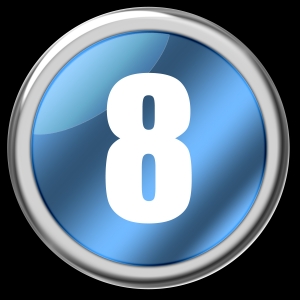 Summary: Survey of feedback and systematic research shows that without some dirty tricks the Windows franchise will collapse
MR. Pogson says that "Few Want to Buy and Few Want to Build "8″ Tablets in UK," based on this report which says people and companies are dissatisfied: (Surface lawsuits won't help, will they?)
The launch of Microsoft's Surface RT upset some OEMs and resellers (it is being sold direct) and PC vendors Samsung, Lenovo, Dell and Asus are forecasting slim global shipments, believed to be around 50,000 each.

Toshiba has launched an RT model but only in Japan, though a slider product is due to arrive soon in Europe.

But sources in the PC supply chain claim the margins on RT are "naturally lower" due to its price point, and "there is an active effort from vendors to make sure RT doesn't stick".

"RT is undercutting the profits that vendors hoped to make by switching from Android to Windows. There is pressure on resellers to hold out for the full Windows Pro version," said the analyst source.
A colleague who is a Microsoft booster says: "The Microsoftie simply confirms what we're seeing as an emerging pattern of lackluster sales." IDG called Surface a product to avoid this Black Friday. Bold statement from the Microsoft-funded IDG.
Someone whom I follow in Diaspora asked about this article/placement: "Who is this Jack and how much money did he get for this advert?
He referred to Microsoft Jack [1, 2, 3], the foul-mouthed Microsoft booster and revisionist (like a British Enderle). When Vista 7 was released we caught him saying: "Well the initial impression is how much it [Windows 7] looks like Vista. Which I think is…uh…the thing I'm not supposed to say."
An author who insists on not hating Microsoft does hate the Vista 8 GUI. He says:
Further, the live tiles remind of animated gifs on 90s web pages. They are fluttering and flipping and updating. Some see this as an advantage, but I don't. I find it disorienting actually and I don't want my operating system in perpetual motion. I grant you this could be a generational thing. I know from the commercial that Will Arnett's 20-something assistant loves the Windows phone.
Sinofsky is said to have been fired, prompting confirmation that Vista 8 is a disaster, and a poll shows what might happen next:
This Survey Is Devastating For Microsoft: 42% Of Windows Users Plan To Switch To Apple

[...]

As tech guru Jean-Louis Gassee points out in his weekly note, the survey also suggests that Windows 8 has created a huge opportunity for Apple to convert a lot more Windows users to Apple products.
Notice their gross omission of Android, Linux, and GNU or BSD distributions. Anyway, a recovering Linux advocate says:
Microsoft XP'ed the Bed with Windows 8

[...]

Well guess what. Now Windows doesn't look like Windows and people are not happy about it. From Aunt Tilly to the Boardroom at MegaCorp, the opinion of Windows 8 isn't very good.

This time, Microsoft might hold the line. Some of my peers believe that MS will take the short-term hit in order to gain long-term dominance. They will not capitulate to public opinion and forge ahead with their New Vision in computing.

Personally, and I'm just makin' an observation here…..

I think Microsoft might be needing to change the bed sheets.
Vista Phone 8 is a disaster also, so Microsoft will play dirty tricks with patents, predatory pricing, bribes, and UEFI. More on that later.. █
Permalink
Send this to a friend