12.13.12
Gemini version available ♊︎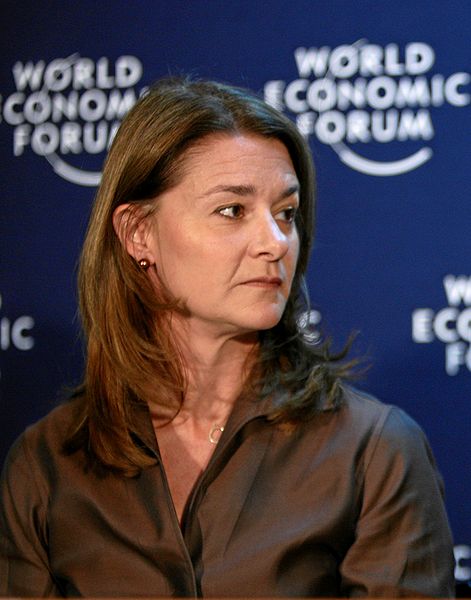 Copyright by World Economic Forum, licensed under the Creative Commons Attribution-Share Alike 2.0 Generic license
Summary: Sweet irony from Melinda Gates, who denounces tax cheats while ignoring her own as well as her husband's
HYPOCRISY is useful when it comes to showing vanity or ignorance. As a bit of a recap, owing to entryism (former Microsoft executives in government), Microsoft is not paying taxes as it should pay in Washington (and elsewhere), so even former Microsoft staff actually became active (in the "activists" sense) against these practices. We covered this many times before. Microsoft's abuses are very, very easy to see and understand.
Bill Gates is trying to appease the locals by pretending to give a financial cushion and his wife shows her ugly side by accusing others of tax cheating in several articles like this. The PR budgets are not enough to rewrite reality about Microsoft and the Gates Foundation, both of which are tax cheaters. Here in the UK, the government enables such cheats, but this is starting to change because of protests. Rather than cut money in circulation by taking money from the public and then turn it over to companies which, unlike local businesses, are not paying tax and are therefore crushing local competition, money is being extracted from some corporations. The government cuts are not needed when you can demand that tax evaders pay their share, essentially taking from the rich, not taking more from the poor to make the rich even richer (which is the cause of some of the recent crisis, essentially a looting).
It has been easier for the common person to boycott Starbucks; thus, action has been taken and it works. So, we have one Washington (Seattle-based) multi-national paying a fraction of what it has evaded and focus now shifts to Microsoft:
The row over the amount of tax multinationals are paying has taken another turn after it emerged that Microsoft pays no UK tax on £1.7bn of online revenues.
What has been most troubling though is that the Gates Foundation, which is a tax-exempting loophole, spoke out against tax cheats, showing blindness to its own behaviour as well as Microsoft's. It is actually worse if one considers that fact that Gates lobbying pushes government officials to divert taxpayers' money into companies he profits from, as we covered many times before, providing a lot of examples. Gates openly admitted, as documented recently in the corporate press, that the strategy is to convince heads of states to give public money to bodies he selects based on his personal criteria. █
Permalink
Send this to a friend