01.23.13
Gemini version available ♊︎
Microsoft aggressor speaks out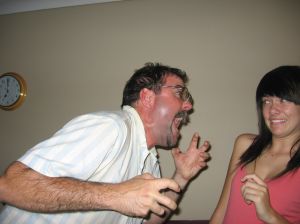 Summary: A rewrite of history by Mr. Kempin attempts to belittle his role in anticompetitive behaviour which the government deemed illegal
The ongoing OEM abuses by Microsoft are well documented, but history has this funny tendency to get rewritten by the rich and powerful. Microsoft is now said to be looking at buying Dell, which Microsoft threatened to "whack" over its Linux dealings. And as Pogson puts it:
This is another example of M$ nailing its coffin shut from the inside. If it did buy a piece of Dell would Dell be beholden sufficiently to continue to be a "partner"? Perhaps for a while but Michael Dell is OK with GNU/Linux and Android/Linux and taking Dell private is mostly his way to get out from under a bunch of dead wood on the Board of Dell. If M$ made a sweet deal with Dell, I would bet other OEMs would hedge their bets by investing heavily in */Linux and M$ would be shooting itself in the foot.
Nokia has been used by Microsoft as a hardware provider without success. This is alienating partners, that's all it does.
Anyway, Microsoft's abuses of Dell and the acts of Joachim Kempin are documented in posts such as this (see references therein). Watch his latest attempt at reputation laundering:
Steve Ballmer, CEO of Microsoft, uses bullying tactics to eject anyone he deems to be a threat, says a book by a former senior Microsoft executive, which calls for him to step aside.

Joachim Kempin, who worked at Microsoft between 1983 and 2002, made the allegations in his new book, Resolve and Fortitude: Microsoft's secret power broker' breaks his silence, which is published today.

Although Kempin respects Ballmer, there are limits to his abilities and a management change is necessary if Microsoft is to continue to remain competitive in the technology industry, he told Reuters.
Why is Kempin receiving free publicity? Have his claims been checked for scrutiny at all? Kempin shares blame with another thug, Bill Gates, who is probably most ruthless in the company. █
Permalink
Send this to a friend