03.31.13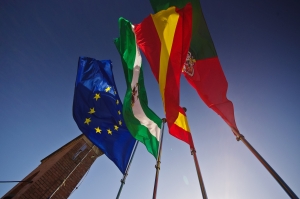 Summary: Further commentary about the UEFI Restricted Boot complaint and a new interview with the lawyer behind it
The Microsoft-friendly press has been trying to demonise the group which complained about UEFI Restricted Boot. Some links were given in IRC and it would be wiser not to feed them further. Many of the responses are ad hominem in nature.
In IRC, one reader pointed out that the FreeBSD project, despite its attempts to catch up, is having problems with UEFI (not Restricted Boot yet), so it works on implementation.
Whereas OpenBSD complained early on, FreeBSD says:
UEFI Support

The FreeBSD Foundation is pleased to announce that Benno Rice has been awarded a grant to implement the ability to boot FreeBSD in the Unified Extensible Firmware Interface (UEFI) boot environment.

The work to be done includes a new version of the loader, kernel modifications to support starting from a UEFI environment and the ability to create install media for pure UEFI systems.

"UEFI support is critical for FreeBSD's future on the amd64 platform and I'm really pleased to be able to ensure that FreeBSD gains support for it," said Benno.

This project is expected to be completed in March 2013.
"Here's an example of the headaches that restricted boot causes end users," writes the aforementioned reader. "It's probably what Microsoft had in mind when forcing it on the OEMs."
This new thread starts as follows:
Every Nightly Build of 13.04 has recently been Failing the DELL UEFI Security Check A.K.A. Secere Boot, and I refuse to Disable Dell UEFI Secure Boot just to run the Latest Nightly Build of Ubuntu, as I would be putting myself at a huge Security Risk if I were to get some kind of Virus/Malware that Targets Linux, Just FYI. I will return to Ubuntu Nightly Build Testing just as soon as Canonical fixes their Secure Boot Problem.
This is the type is story which shows why it's essential to file a complaint. Even those who tried to go along with Microsoft's anti-competitive scheme (e.g. Canonical) are being burned quite harshly.
Many articles about the antitrust complaint have been mentioned in IRC, but only one — a piece by Sam Varghese who spoke to the lawyer behind this complaint against UEFI — is worth noting. The introduction says: "The lawyer who has filed a complaint with the European Commission against secure boot in Windows 8 on behalf of some 8000 Linux users in Spain says the complaint takes "an user and developer perspective, it is an unprecedented approach to the problem of monopoly in operating systems in Europe"."
Microsoft-friendly press mostly dances around these issues and tries to portray Microsoft as a poor victim, quoting Microsoft officials and selected European officials. It is their professional role to help the monopolist, so be careful and check whose words are being selectively presented. █
Permalink
Send this to a friend