FreeBSD Makes UEFI Mistake
Dr. Roy Schestowitz

2013-03-08 16:18:59 UTC
Modified: 2013-03-08 16:18:59 UTC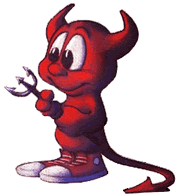 Summary: UEFI is gaining support from FreeBSD, where Microsoft's control over it makes this an error
MICROSOFT-controlled UEFI is a real problem. It's about control; not control by the user but remote control by corporations. UEFI in general has been embraced by Apple, which also closed BSD to make its proprietary operating system that mistreats the users for 'their convenience'.

The head of the OpenBSD project chastised Red Hat over UEFI restricted (by Microsoft) boot work (so did Torvalds), but FreeBSD seems to go down the wrong path by legitimising Microsoft's anticompetitive tactics:
According to Rice, "UEFI support is critical for FreeBSD's future on the amd64 platform and I'm really pleased to be able to ensure that FreeBSD gains support for it". The Foundation expects the work to be completed in March 2013. Details of the work already done by Rice and what is still to be done is on the FreeBSD wiki's UEFI page. Rice is also working on Secure Boot support for FreeBSD, but that project is still in its planning stages.
This is bad news. Ideally, complaints would have been filed against what Microsoft is doing.
⬆