04.03.13
Gemini version available ♊︎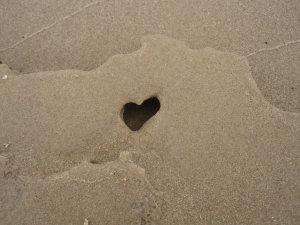 Summary: Red Hat hires Microsoft veterans and Amazon continues to do so too; Ubuntu desktop driven by a Microsoft veteran
Some worrisome news came through this press release from Red Hat, which has been too soft on Microsoft in recent months/years. As one tabloid put it:
Radhesh Balakrishnan will oversee Red Hat's OpenStack and enterprise virtualization technologies. He used to work on Microsoft's Azure, private cloud and data center products.
Why are they hiring from Microsoft? Amazon made that mistake several times. "Whatever it is," says one reader of ours, "it won't be that good for Amazon" (it hired a Microsoft AstroTurfer just now).
As a recap, years ago Amazon hired many Microsoft managers. One of them became Kindle chief and soon thereafter Amazon started paying Microsoft for Kindle's Linux and also for the servers, i.e. Red Hat for the most part. This latest hire is of an AstroTurfer, aka "evangelist". To quote TechCrunch: "Former Windows Phone developer evangelist, Charlie Kindel, has joined Amazon to head up an undisclosed project. Kindel left Microsoft in mid 2011 to work on his own startups but, according to his LinkedIn profile, is "now at Amazon working on something wonderful". The profile lists him as 'Director, something secret' at Amazon in Seattle. That something secret may be mobile-related, judging by another paragraph of description which reads: "I'm building a new team going after a totally new area for Amazon. I'm hiring cloud and mobile developers and testers, program managers, and product managers.""
Here is more for the curious. It makes no sense unless one understands that many in the company are already from Microsoft. It's a friend-brings-a-friend phenomenon, just like in VMware, Yahoo, and Nokia (also Microsoft-occupied).
For those who wonder why Canonical and Red Hat helped UEFI, bear in mind that a Microsoft veteran got promoted to Ubuntu desktop manager. They don't learn about moles, do they? █
Permalink
Send this to a friend