09.26.13
Gemini version available ♊︎
The GNU operating system does not depend on Linux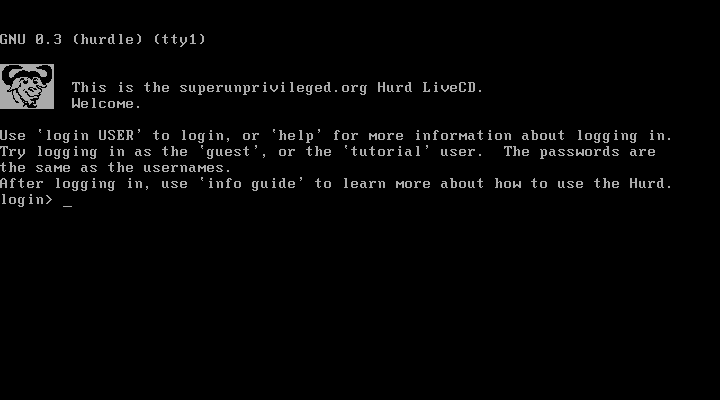 Summary: A glance at the GNU project, whose important anniversary is coming at the end of this month
GNU is turning 30 this week. It is nearly as old as yours truly and it is a source of inspiration to many, including the founder of the World Wide Web.
GNU's anniversary is mostly mentioned by FSF/GNU-related sites [1-5] because the corporate press chooses to ignore it, for reasons that are the subject worth dealing with another day. Stallman is going to give many talks very shortly and events are being organised [6-11]. Be sure to check if an event is being organised near you. As new updates from the GNU project show us (e.g. [12-18]), GNU is very much alive and we oughtn't confuse that with Linux, which is a smaller part of the GNU/Linux operating system (many people erroneously refer to it just as "Linux").
"Stallman is going to give many talks very shortly and events are being organised."We should soon publish an interview regarding the anniversary of GNU and then resume video interviews with Stallman.
Those who ignore or dismiss the importance of the GNU project don't seem to care about what's true and important; instead they promote their own agenda, which sometimes gets motivated by corporate interests (the corporate press deserves much of the blame). This is why Linux has been so highly regarded (and groomed) over the past decade or two, essentially overriding and taking a lot of credit away from GNU. To use an analogy, imagine a laptop being referred to as "Wi-Fi". █
Related/contextual items from the news:
The Free Software Foundation (FSF) today announced plans to celebrate the 30th anniversary of the GNU operating system. The celebratory activities will include a 30th anniversary hackathon at MIT in Cambridge, MA, satellite events around the world, and ways for people to celebrate online.

30 years. Think of it. 3 decades. A whole generation of programmers and users have benefitted from what started as an annoying printer and became a movement to keep software, developers and users free of stupid, boring, expensive, complicated and irrelevant restrictions on how software can be obtained and used.

The FSF has made some reservations at local restaurants for the GNU 30th in Cambridge on Saturday September 28th. If you're in the area please sign up and come have Indian food with me and other GNOME folks. Sign up soon so I can get excited about seeing you.

This speech by Richard Stallman will be nontechnical, admission is free, and the public is encouraged to attend.

Antisipate, our first GNU Free Call client, is not like most other sip user agents.

GNU Aris is a logical proof program.

The GnuCash development team proudly announces GnuCash 2.5.5, the sixth release in the 2.5.x series of the GnuCash Free Accounting Software which will eventually lead to the stable version 2.6.0. It runs on GNU/Linux, *BSD, Solaris and Mac OSX.

Sometimes people ask how they can participate in the development of our packages, such as sipwitch and antisipate. We have worked on making it very easy for people to participate directly on our code. One of the special things we have done is create a git repo that checks out and builds all our packages together in a single source tree.
Permalink
Send this to a friend