11.09.13
Gemini version available ♊︎
The last CEO of Nokia, preceding a Microsoft mole pretending to be CEO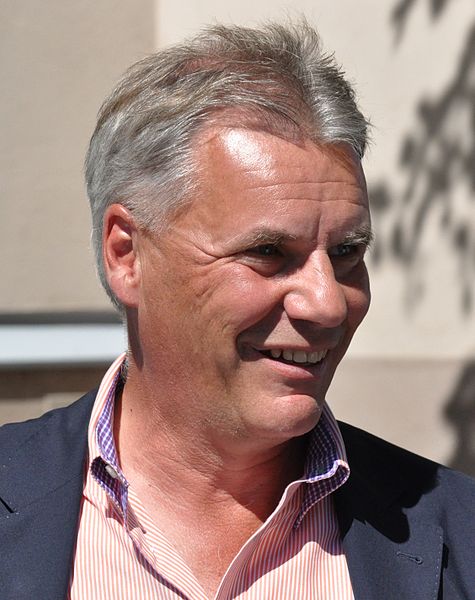 Summary: New evidence helps show that Stephen Elop was a Microsoft mole all along and that he is being rewarded for turning Nokia from Linux ally to Linux foe
"Stephen Elop," explains Sosumi in IRC, "after crashing Nokia to the ground (baby!) is now positioned as one of the candidates for Microsoft CEO" (which wouldn't be too shocking). Elop helped Microsoft amass a large number of Nokia patents, to be used offensively and sometimes get passed to patent trolls (for an assault on Android/Linux). Nokia, due to Elop's intervention, turned from one of the leading developers of Linux into one of its biggest enemies. His first order as CEO was pretty much to dismantle all Linux efforts inside Linux. It became known as the "Burning Platforms Memo" and it is being referred to in this new analysis from Finland. Here are some fragments of interest:
"I came across this interesting article in Finland's largest newspaper, Helsingin Sanomat (published more than a month ago on 29 Sept 2013) about Elop's tenure while Nokia CEO (the article is in Finnish of course). It is mostly a biographical story of the departing Nokia CEO but it includes an interesting passage about the Burning Platforms memo, which may ring particular bells to our readers who were here in 2011 and lived throught its aftemath. Plus it sheds some light on the negotiations with Microsoft."
Further down it says: "Also, no surprise from what we've seen of Elop's style, but yeah, he clearly was doing his thing without bothering to tell the Board and the Board had to chase him afterwards about what he had been up to… So even more proof that yes, the actual damaging decisions and especially those damaging communications (Memo, timing of Windows announcement, sudden MeeGo death announcement etc) came before Elop had 'remembered' to inform the Board. Why was he doing this? He had his cool bonus that he was working towards.. Nice to 'forget' to inform your boss, eh?
"Lastly, we now know Elop was personally involved in the Microsoft sale – WOW what a conflict of interest and even Helsingin Sanomat speculates that Elop may have had private meetings on his regular trips to Redmond (because contrary to his original promise, he did not bring his family from Redmond to Finland.. the family was a convenient excuse to go meet up with his pal Ballmer, especially now that we learned that his marriage was so much a wreck, that the divorce proceedings were started already in 2012…)"
When people say something like "don't pick on Microsoft employees" we should all think about Elop and the likes of him. Microsoft moles are a common problem in the industry and if we can't recognise and speak about this problem, then we oughtn't expect this problem to go away. Here in the UK, members of parliament are being named and shamed [1], which sure limits their ability to operate mischievously. █
Related/contextual items from the news:
MPs have come under attack for claiming £200,000 of taxpayers' money to cover the cost of their energy bills. Some 340 MPs used the expenses system to pay for heating their second homes, according to the Sunday Mirror.
Permalink
Send this to a friend