05.17.14
Gemini version available ♊︎
Selective reporting to breed bias against the lesser issues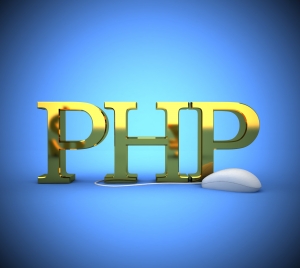 Summary: New elements of FUD against GNU/Linux, ignoring much bigger issues that barely get covered at all
Since Microsoft is in bed with the NSA, many Microsoft flaws (with new ones added almost every month) are remotely exploitable and Microsoft does not even tell us about them all. It's like a perpetual back door with the occasional change of keys.
Recently, a flaw that mostly affects shared GNU/Linux hosting was hyped up in Microsoft-connected sites by old FUD 'friends' who habitually do this. This was followed by some other coverage elsewhere, neglecting to say that the flaw is already widely patched. It was not even so severe. This was accompanied by a couple more FOSS-hostile articles in the British press, including one from a Microsoft propaganda site
citing, as usual, talking points from friends of Microsoft. There is a lot of FOSS-hostile propaganda these days, including this piece from InformationWeek that gets it wrong on many levels. This one example is a very crappy article framing it as a "religious" battle between "open source" and "commercial" as though these are opposites. Even Linux proponents like Susan Linton amplify these distracting reports, ignoring the elephant in the room, notably Microsoft. That's where monstrous holes reside and prosper. Reporters should be pressured to investigate the real threats.
As many OEMs have found out (Sony being one of the latest), selling computers with back doors preinstalled is not a good business model [1, 2, 3]. It turns out that Microsoft not only gives a back door to the NSA but also the FBI (domestic), based on new leaks. To quote one report: "Microsoft worked to provide the FBI with court-ordered user data after the company began using encryption for customers who used Outlook, according to newly-released documents first leaked by Edward Snowden.
Here is more, which shows that not only Skype is affected. To quote: "Last July, Glenn Greenwald published a set of claims regarding a number of Microsoft services that were, especially at the time, unsettling: That Microsoft had helped the NSA "circumvent its encryption" relating to web chat on Outlook.com, that it had worked with the FBI to bring OneDrive (then called SkyDrive) into better fit with PRISM, and that government data collection from Skype had…"
It goes deeper than this, proving that people should wipe and freshly install operating systems they can trust on devices. Maybe the press focus on the elephant in this room. One site says "[s]oftware giant Microsoft has been left with questions to answer over its approach to the US National Security Agency's (NSA) global internet surveillance programme after a new document was released implying that the NSA routinely collected data from the Microsoft cloud." Microsoft facilitated this. It's not an accident. But that's not even the the bad part; it's just the tip of the iceberg. The real problem is worse because Windows itself contains back doors and new ones are routinely added. It is not just about the so-called 'cloud'. █
Permalink
Send this to a friend