05.22.14
Gemini version available ♊︎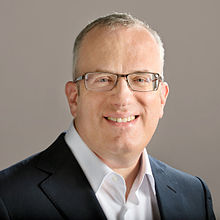 Photo by Darcy Padilla
Summary: A look at Brendan Eich's musings from some months ago reveals hostility, as a matter of principle, towards DRM and some other items which suggest turf wars might be going on inside Mozilla
This sure is fascinating. Following the widely-chastised decision to embrace DRM it turns out that Eich was against the decision. We congratulated him for being a FOSS proponent who can end Mono dependence back when he was first appointed CEO and even before that. Remember that the patron of Firefox, Mozilla, was quick to embrace Ogg (we love Ogg), but later disappointed many of us by liaising with MPEG-LA (essentially stomping on the whole policy of supporting Ogg at the core). There certainly seems to be a turf war inside Mozilla. This is probably why Eich got ejected (through intense pressure on him).
With DRM and MPEG, Mozilla Firefox is no longer a FOSS browser. According to this one new blog post, DRM was why Brendan Eich had to go. "Eich stood firmly in the way of Mozilla incorporating DRM into Firefox," says the source. Eich is a FOSS supporter, so this makes sense. Without him, Firefox can become FOSS only in the Chrome sense (FOSS with many blobs on top). Here is what Eich wrote in his site: "I continue to collaborate with others, including some in Hollywood, on watermarking, not DRM."
He also said "DRM is about gaining leverage over "playback devices" and ultimately "users" in order to jack prices a bit" (source). To quote another take on it:
Eich stood firmly in the way of Mozilla incorporating DRM into Firefox. Now that he's gone, and his technological authority with him, Mozilla immediately caved to Hollywood interests. It's also interesting to note that the justification for Mozilla making this change is given as fear that users will abandon them. That demonstrates that the campaign to #uninstallfirefox was based on a sound principle, even if it was not quite as successful as I would have liked it to be.
Well, guess what, Mozilla? The treatment of Eich and promotion of DRM will do huge harm to Firefox and Mozilla. Many people disagreed with a position that Eich held outside his professional field half a decade ago, but those same people strongly disagree with the way some people in Mozilla treated Eich, not to mention the actions taken after his departure. Mozilla seems to be suffering an identity crisis of some kind. █
Permalink
Send this to a friend