06.03.14
Gemini version available ♊︎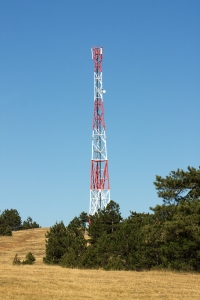 Summary: Codenomicon (where the 'former' Chief Security Officer for Microsoft is now the Chairman of the Board) is back to smearing FOSS projects whilst ignoring back doors in proprietary software such as Apple and Microsoft operating systems
SO-CALLED 'SECURITY' firms should spend more time finding flaws in secret (and most likely broken-by-design) encryption, such as the nefarious NSA stuff in Microsoft software. If they cannot gain access to the code (never mind the build process), then they should assume it to be insecure, by default. NSA is all over proprietary software, but it hides behind secret deals and arrangements with a blanket of NDAs (PRISM for instance). There is a lot of stuff in secret code which is designed to subvert encryption; we already have evidence of it, thanks to Edward Snowden.
Earlier this year we saw some FUD thrown at GnuTLS [1, 2], despite the fact that — or because — flaws had already been patched. That's what makes Free software so powerful; fixes are almost immediate.
Then there was the whole "Heartbleed" hype [1, 2, 3], which came from Codenomicon, a firm headed by Microsoft's 'former' chief (who also has FBI history and probably knows how the FBI and Microsoft created their now-infamous back doors). The whole thing stinks very badly and we have already explained why.
Now there is this new attack on the reputation of GnuTLS. Guess who's behind it? Here's a quote: "Codenomicon, which found the Heartbleed flaw, discovered another SSL flaw, this time in the open-source GnuTLS library. GnuTLS is part of many Linux distros.
"Security firm Codenomicon has found a new Secure Sockets Layer (SSL) flaw in the GnuTLS open-source cryptographic library. Codenomicon rose to notoriety in April as the security firm that found and branded the Heartbleed flaw in the open-source OpenSSL cryptographic library."
Codenomicon did not discover it. It was the opportunist. The flaw was discovered by another company (a person in Google), but Codenomicon marketed the flaw, hyped it all up (later bragging about the business it brought), and then disclosed it prematurely and irresponsibly, before all sorts of crucial sites had been patched. Codenomicon is a nasty Trojan horse in the security world and it has an agenda. As we showed before, Codenomicon is also a Microsoft partner, never mind the staff's high-level connections to Microsoft.
The GnuTLS flaw which Codenomicon speaks about is already patched [1] and a Red Hat employee explains why — if anything (contrary to media reports [2]) — this demonstrates the advantage of Free software [3].
In other security news, the proprietary TrueCrypt is seemingly under some kind of fight from the outside (or infighting). Nobody seems to know for sure what's going on there yet [4] (maybe a split among the developers or some coverup), but theories with supportive evidence get posted [5]. GNU/Linux distros drop TrueCrypt [6] as soon as possible. The Linux Foundation is still focused on OpenSSL [7,8] these days.
It should be noted that the likely cause for issues in TrueCrypt is US government overreach (back doors or request for back doors). These days, making encryption that works is seen like some kind of crime as if it directly facilitates crime [9]. It's possible that a move to some place like Switzerland will help dodge these issues. Red Hat too should move to some place like Switzerland, for several reasons we wrote about before (security, not just software patents and trolls).
Finally, in some other security news, notice how Apple is deviating further away from standards [10,11] whilst attacking a Free/Open Source operating system (Android) over "security", as if Apple with PRISM and back doors is somehow more secure than Android. How does Apple do all this? Well, citing some gossip bloggers from the CBS-owned tabloid ZDNet (CBS is paid by Apple), the CEO of Apple had this to say:
To illustrate his point, he quoted the title of a recent article by ZDNet's Adrian Kingsley-Hughes, a self-described "big fan of Android."

The article's title? "Android fragmentation turning devices into a toxic hellstew of vulnerabilities" – and Cook's slide of that quote added animated flames to the word "hellstew."
Wait a second, Mr. Cook. Your operating system (core) has back doors which Apple designed and bragged about, never mind the NSA and PRISM. These back doors are now misused by non-government crackers. How can Cook claim security advantage with a straight face? The British press (above) ought to have pointed out these issues.
Speaking of British press, watch the Microsoft-controlled BBC spreading some FUD without naming Microsoft, even though only Microsoft is the culprit. One has to read many paragraphs before reaching the part where it says: "If your computer does not run Windows, stop right here. This does not affect you – but other problems might, so always keep your antivirus up to date."
GNU/Linux does not require antivirus, unless it's a server that serves files to Windows clients. But never mind all that, the BBC supports the antivirus myth (some antivirus companies do the same to Android), pretending that all platforms are not secure. The fact that this is a Microsoft-only problem should have been stated in the headline, but it's not. Therein lies the typical bias of the BBC and some other Bill Gates- and/or Microsoft-funded press (BBC is funded by both). Microsoft is simply not being mentioned when there are Microsoft-only security problems, only when there is good news (promotion).
Watch out for FUD; lots of it exists, but it's well concealed. A lot of it is bias by omission or bias by emphasis/selectivity. █
Related/contextual items from the news:
The maintainers of GnuTLS, a secure communications library used in Red Hat, Ubuntu other Linux distributions, have released fixes for a critical bug affecting the client-side of the software.

I don't fear the bugs that get fixed (in OpenSSL and now GnuTLS) in an open, transparent way we open source people do. I fear the bugs in proprietary stuff where I can never be sure if they get fixed and how. 

Looking at the sudden new content on the TrueCrypt site, the most plausible explanation for me was that it was an attempt to tip people off that they had been tracked down and sent a National Security Letter, without actually breaking the law. Why else would they advocate using Apple's disk encryption with no encryption selected? Why else would they advocate use of software from Microsoft, who we know cannot be trusted? It smelled like a warrant canary.

Due to various concerns, TrueCrypt is about to be replaced in Tails, either by tcplay or cryptsetup.

A month ago we announced the Core Infrastructure Initiative, a project to help fund critical open source projects that we all rely upon but that are in need of support. We moved quickly to organize the initiative and the industry reaction was swift and enthusiastic. I am proud to report on significant progress that I believe matches the quality of the reaction to the formation of the project.

Some of the world's best-known security researchers claim to have been threatened with indictment over their efforts to find vulnerabilities in internet infrastructure, amid fears American computer hacking laws are perversely making the web less safe to surf.

Many in the security industry have expressed grave concerns around the application of the US Computer Fraud and Abuse Act (CFAA), complaining law enforcement and lawyers have wielded it aggressively at anyone looking for vulnerabilities in the internet, criminalising work that's largely benign.

At Apple's WWDC conference today they have just unveiled Metal, a new 3D graphics API to compete with OpenGL.
Permalink
Send this to a friend