06.14.14
Gemini version available ♊︎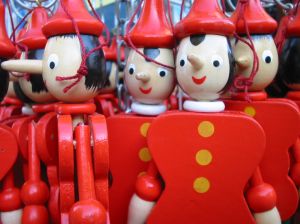 Summary: The Register misleads readers into thinking that Microsoft is gaining market share on the Web
Simon Sharwood from The Register released a propaganda piece we are unable to ignore. It's a familiar talking point. We covered this numerous times before. Sharwood's propaganda is titled "Microsoft poised to take Web server crown from Apache" (implying growth) although the very opposite is true.
Microsoft is actually losing share (as it has been losing for years) and in servers that really count it has less than ten percent market share.
Fortunately, some readers of The Register are not dumb enough. They reply in the comments section. One insightful comment says: "Apparently MS has been throwing money or other arm-twisting tricks to persuade large hosters of parked pages to switch to IIS. AFAICS the only benefit of this is incomplete articles in the press about how IIS is set to become (/will become) the most popular web server, which is a useless metric. As mentioned, the picture for Active sites is very different, and the Top Million even more so .. which somehow does not get mentioned in the news reports."
Sadly, very few people read comments, so the vast majority will be left with the impression that Microsoft is doing well on the Web. That's some very powerful propaganda. All Microsoft had to do was bribe some people to game numbers, then find gullible or corruptible journalists ("useful idiots" or liars) to drop out there some misleading claims at Microsoft's behest.
Ever since Microsoft paid The Register the publication has not been the same. Microsoft likes not only to bribe hosts (selectively) but also governments and media companies. It helps distort public perceptions. The Register is definitely part of the problem now. This example of one of many. █
Permalink
Send this to a friend