07.10.14
Gemini version available ♊︎
But we may need Google's help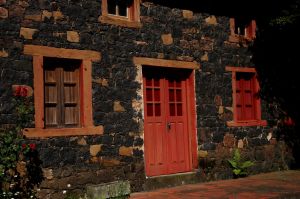 Summary: Caligra, WebODF and various influential nations' departure from Microsoft Office will help famous projects such as OpenOffice.org and LibreOffice make ODF the only international standard for editable documents exchange
NOW that the latest Microsoft Office may be banned in China (China, Korea and maybe Russia are moving away from Window and thus away from Microsoft Office too) there is a real chance, boosted not only by BRICS nations, that ODF will be very widespread. The recent new release of Caligra (covered some days ago in our daily links), the advance of WebODF [1] into various frameworks [2] and applications [3], the exciting news from Korea [4] and even actions towards standards and interoperability in Europe [5,6] give us many reasons for optimism. People who state that ODF is "dead" or "nobody uses it" basically try to justify defeatism and continued (exponential) dependence on Microsoft through the network effect.
While some people prefer simpler formats [7], others continue to stick to office suites. Microsoft is trying to invade the Android empire, putting lots of OOXML in it (with Google's help [8,9]) and now we see claims that Microsoft is 'supporting' Android by merely giving proprietary spyware with lock-in to it (for OOXML), not just adding spyware to it and then packaging it as 'Nokia by Microsoft':
We have already seen the launch of Nokia's first Android-powered smartphones under the Nokia X brand earlier this year. And now it seems Microsoft is planning to bring a similar experience for its users under the Lumia brand.

New information from the famous tipster @evleaks suggests that Android-powered Lumia smartphones are currently being developed under the 'Nokia by Microsoft' brand.
We have seen a lot of OOXML openwashing as of late. We also criticised Google for its stance on document formats. What we shall end up with as the widespread standards very much depends on the actions of large corporations, not just people (whose choices will be limited by corporations). We need to push hard for ODF and it will most likely win, especially as more and more nations dump Microsoft Office. Google has control over many users' choice of document formats (Google Apps, Android, ChromeOS), so we need to put more pressure on Google to go against the flow (Microsoft formats) and with the future, which is ODF. █
Related/contextual items from the news:
Permalink
Send this to a friend