No Microsoft Office in China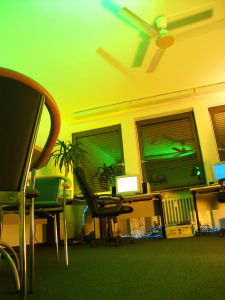 Summary: Developments in China reveal that security and privacy threats posed by reliance on Microsoft are so great that a ban becomes inevitable and continues to expand (Microsoft put on more and more block lists and blacklists)
Let's face it. Microsoft is in very serious trouble. Citing security, China already bans Windows (latest version), a top cash cow of Microsoft Corporation, which has only a few profitable products. Microsoft is now trying to warp the debate and deny back doors, even though Snowden provided evidence that speaks for itself. Windows has back doors that the NSA is exploiting. The other cash cow, Office (latest version), is also being banned in China, again for security reasons. Microsoft as a whole is being banned and censored, little by little (even its surveillance proxy, Yahoo, is being censored). This will be a big gain for free/libre office suites, including some Chinese versions (IBM employed people in China to work on OpenOffice with ODF). We will write more about the FOSS angle some time tomorrow as it's a broad (and rapidly-broadening) subject.
Watch the Microsoft propaganda and vengeance in Microsoft media. For instance, says a Microsoft MVP and longtime booster (without mentioning
Microsoft's strong connection with the NSA
), there is "malicious intent" here. It is actually a matter of national security because the NSA breaks into networks of companies like Huawei. Who is really malicious then? Here is a better and newer article
about the ban of Microsoft Office 360 (5 days downtime)
. "Microsoft is working very hard to change the way that people see them," says one article (part of this latest propaganda campaign [
1
,
2
,
3
,
4
]) and the key word is "see". No changed behaviour is part of the plan, especially when it comes to security and privacy. It is about perception. Some influential publishers who were paid by Microsoft
are helping this perception management campaign right now
, which proves that
to Microsoft it's all about marketing, not policy
. The article "Microsoft Office Banned by China" generalises to make it seem like Office on the desktop too is banned and since it is written by a Microsoft MVP in a Microsoft sites we can expect the
usual ridicule of China
. Here is part of the full article from the Microsoft booster:
In April of this year, Microsoft made Office 365 available in China through a partnership with 21Vianet. Office 365, of course, is Microsoft's online, Cloud edition of the industry leading office productivity software.

China represents a huge potential market for Microsoft. In addition to the launch of Office 365 in the country, Microsoft cut the ribbon on a new Azure datacenter in March.

But, Microsoft's march to China dominance has been severely hampered as of late, and it seems with malicious intent by the country's leadership.
This is great news, but a lot of the Western media has not picked this up. Interesting. Maybe there's fear that this might inspire other governments.
⬆