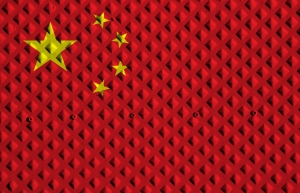 Summary: The inertia of Windows is impeded by bans and disruptive trends (or form factors) where Linux is a key platform
Microsoft is wishing for public ignorance. It trying to pretend that it cares about privacy and Open Source [1, 2, 3, 4, 5, 6, 7]. This is despicably in the eyes of informed people and it is tied to a paid marketing/deception campaign. As we showed some days ago, China's ban on Microsoft (and promotion of Linux-based alternatives) led to some shameless openwashing, seeking to paint Windows as "open". Microsoft's spokesperson pretends that Microsoft code can be audited, but there is already evidence that Microsoft tells NSA about flaws before these are patched. China's government does not get that kind of treatment, so it is abundantly clear who Microsoft is loyal to (not the users', that's for sure). The latest call for abolishment of Windows [1-4] makes press again (notice the dishonest response from the spokesperson of Microsoft). The corporate media or the Western press tries to ridicule the Chinese or echo Microsoft's lines. There are gross media campaigns about it, playing along with these Microsoft lies (or lines) which are hogwash, diversion, and innuendo. We covered only some of those lies before. It is truly a disgrace. The NSA works closely with Microsoft and Microsoft under Nadella (not really in charge) continues to engage in racketeering against FOSS. China would be right to eradicate all Microsoft software. It is the reasonable thing to do not just for business reasons. Bill Gates is pro-NSA and against Snowden; China should take that as a clue. Remember that the NSA engages in espionage against prominent Chinese companies like Huawei.
Based on
this Microsoft puff piece
, Microsoft spyware is now trying to enter Android, doing what we said Nokia would do (Microsoft spy phone on top of Android base). The puff piece says "That's great news for Android tablet owners" as if spyware like this is necessary. Here is the interesting part though: "it's also likely to disappoint and even anger some Windows users, who feel Microsoft is ignoring its own backyard while bringing this polished and finger-friendly Office experience to Windows rivals. But this is the trajectory that Microsoft must follow to succeed in what Nadella recently labeled a "post-post-PC era." "There are going to be Windows devices and there are going to be other devices and we have to make sure our services run on all of them," he said during last week's Code Conference. Nadella suggested that Office for iPad won't the last time Microsoft launches a major app on a platform other than Windows; today's Android rumors seem to back that claim. Nadella said that while a touch-first Office for Windows is coming along, he's unwilling to let it hold the company back."
In short, the world is already abandoning Windows, so Microsoft tries to rescue its bigger cash cow.
Software developers and users no longer need Windows. China does not need Windows. Business can gradually adapt to homegrown Linux- and GNU-based systems. This, in turn, makes OOXML (and Office) obsolete. It makes Microsoft a thing of the past.
Interestingly enough we missed this
article from March
where Microsoft is shown to be sabotaging software projects of potential partners. Fernando Cassia sent us this link, highlighting bits like:


Defense Grid was dead. That was the message, delivered by Microsoft in the summer of 2008, just a few months before the game's planned release.

Hidden Path had poured all the money it could spare into a small project to make an original game: Defense Grid, a downloadable sci-fi tower defense title that it could call its own and that would prove Hidden Path was a company that knew how to make games.

It's what every developer wants to do. It's why people make anybody's games at all: to eventually make their own. And Hidden Path had struck out to do it right out of the gate. And it had almost worked.

The story begins in 2007, shortly after Jeff Pobst, Mark Terrano, Michael Austin, Jim Garbarini and Dave McCoy founded Hidden Path. It begins after they'd begun making Defense Grid and pitched the game to their contacts at Microsoft.

The founders had deep connections to Microsoft, so they pitched them a distribution deal: Hidden Path would make the game, Microsoft would distribute it on Xbox Live. For Microsoft, it was an easy sell. Microsoft, initially, loved the idea. The concept for the game was bold and brash. It was a downloadable title being developed for twice what downloadable titles normally cost to make at the time. The extra money was to be put into producing and polishing the game, potentially making it a premium offering for its Xbox Live lineup. Defense Grid, built by the men who worked at Microsoft's Advanced Technology Group and who made sure Xbox games played and looked better on Xbox than anywhere else, would be one of the most highly produced downloadables on Xbox.

Microsoft was hot for the game. It wanted quality games to announce at the 2007 Game Developers Conference as part of its then-new Xbox Live Arcade program. The problem: Hidden Path hadn't named the game yet. The working title "The Last Stand" had been taken by someone else. Hidden Path hadn't expected to need a name for months, but suddenly it had only weeks. Hidden Path scrambled, spent money and came up with Defense Grid. Maybe it wasn't perfect, but it worked. And it was theirs. And best of all, Hidden Path suddenly had a game in development for a flagship service on the best-selling console. With the increased attention and aggressive demand from Microsoft, the little studio, still in its first year of existence, felt like it had won the lottery.

For Microsoft, Hidden Path was just the sort of company to help promote Arcade — it was indie but comprised of veterans. Pobst had run a support department at the Advanced Technology Group at Xbox. Terrano had created Age of Empires 2. Austin also came from Xbox, and McCoy and Garbarini from the MechWarrior developer FASA. These five men threw their combined development expertise into one game: Defense Grid. It couldn't lose. It was planned for release in 2008. Everyone was excited. And then things changed.

[...]

Shortly after a Microsoft reorg in early 2008, the "new team" called for a meeting with its partner, Hidden Path, to see the results of development on Defense Grid, which already had the green light from the "old team." Everything went right in this meeting with Microsoft. The game looked great, played great and was running on schedule. But a strange thing happened: According to Hidden Path, the more right things went, the more frustrated the Microsoft people became. The game, they eventually said, was too good. They'd wanted it to be bad. They'd planned for it to be bad. Now they didn't know what to do.

[...]

The new crew from Microsoft had come with orders to shut down Defense Grid. It was too similar, they said, to another game, one more dear to the new team leader's heart. Defense Grid was part of the old plan. The new guy had a new plan. Defense Grid had to go. But ... It was a great game. It was too good to cancel. Chaos.
This is classic Microsoft. Nobody should be working with and for this company. It should be universally abandoned for its behavior. Thankfully,
Xbox
continues to fail and
production reportedly stalls
. Why would anyone at all bother with this platform? It is spying on users (more so than any console) and betraying developers. Not only China will be better off without a company that spies on it, betrays it, and denies the truth.
⬆
Related/contextual items from the news
: