07.31.14
Gemini version available ♊︎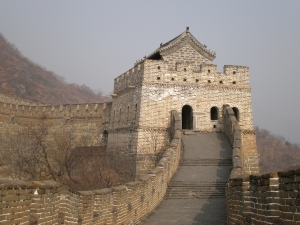 Summary: News about raids in Microsoft China mostly lacking when it comes to background, context, and information about Microsoft's crimes in China
THE WORLD is moving away from Microsoft. It starts with countries like China, which makes its own hardware (as well as much of the world's), and then there's Russia, which abandoned x86 (Wintel) and will make its own chips on which only GNU/Linux will neatly fit. We covered all that earlier this year and it's clearly not just rhetoric; these things are already happening as the wheels are in motion. Microsoft is desperate to keep up with the changes, but Wintel is like an order of magnitude more expensive than Linux with ARM. It's game over. Android is dominating many areas, along with its derivatives or other Linux-based operating systems.
The other day there was plenty of press coverage (e.g. [1, 2, 3, 4, 5, 6, 7, 8, 9, 10, 11, 12, 13, 14, 15]) about Microsoft being raided by Chinese authorities. "Chinese regulators swarm Microsoft offices over antitrust concerns," said some headlines (focusing on competition issues, not back doors), but most reports were a lot more vague with claims [1, 2, 3] ranging from nationalism to concerns about Office tie-up. The plutocrats' media tried to blame it on China and make the Chinese government look irrational (watch what Microsoft boosters say, another one that's Gates-washing it, and ludicrous claims that "China steps up the arms race in the digital cold war"). The English-speaking Chinese press says that 4 Microsoft offices were visited in the raid. One summary says that "[r]egulators claim Office, Windows illegally tied" while mostly, instead of speaking about recent success stories with Linux, including Android, the article looks backwards and says: "While there have been several attempts to get Chinese punters to switch to Linux – including Red Flag Linux and the unimaginatively named China Operating System – none have been particularly successful at shaking off Windows' dominance."
Now, remember that Microsoft was raided in other countries before (e.g. Hungary) and in 2013 the "US probe[d] Microsoft China bribery claim", as we covered at the time. There is a criminal element to Microsoft's conduct in China. One of our readers asked, "pressing for more bribes, discounts and backdoors?" Watch China demonised in Western media for protecting itself from espionage (terms like "Microsoft Chinese burn riddle" don't help).
As Charlie Demerjian reminded us a short while ago, Microsoft is now extorting Windows users:
Microsoft decided to extort Windows 7 users too

Not content to blow both feet off with a shotgun, Microsoft is going for the kneecaps now by blackmailing it's customers. If you are still dumb enough to use Windows, you are about have your wallet shaken down by Microsoft in a familiar yet still unwelcome way.

We don't feel the need to sugarcoat this much because the company's behavior is so blatant and uncaring it is almost staggering. Worse yet the victims, that would be almost all Windows users, have only themselves to blame because the pattern has been well laid out for years now. Microsoft has been unapologetically blackmailing users for years, anyone who bought one of their products in the last few years should have known better.
China has an issue like this; even in the UK the NHS has faced similar issues and is constantly being pressured by Microsoft, as we showed some weeks ago. Office (online) and Windows (the platform for Office on the desktop) are both banned by the Chinese government now.
Leading Chinese media, the New York Times (trend-setting in the US) and BBC (trend-setting in the UK) covered this and have ended coverage by now, so we saw no urgency to point out the news immediately (unlike some bloggers), only to add some background information which has been omitted by the media. A year after Microsoft came under investigation in the US (over allegations that had bribed Chinese officials) it got a visit from Feds, so what is the likelihood that these raids are at least partly related to criminal activity? Microsoft bribery in China is nothing new; it's how Microsoft does business and the investigation dealt with numerous countries in which Microsoft was alleged to have bribed officials. The BBC says:
Microsoft has confirmed that officials from China's State Administration for Industry and Commerce – the body responsible for enforcing business laws – have visited some of its offices.
It sounds like bribes would fall under this category. This comes amid shrinkage of Microsoft's presence in China:
Microsoft Corp's biggest reduction in company history could cost China more than 1,000 jobs, analysts warned on Friday.
Apple too is laying off employees, 200 people in fact, so let's not treat Microsoft alone as the problem. Moreover, based on today's (and yesterday's) news [1-7], Russia may be close to banning or kicking out Apple and SAP, due to the fact that their software is secret (proprietary) and thus cannot be trusted. █
Related/contextual items from the news:
Russia has suggested that IT-giants Apple and SAP disclose their source codes to Russian state specialists in order to clear up information security issues after the chain of spy scandals undermined trust in foreign products.

Russia has made a bold request for both Apple and SAP's source code to make sure that neither company's software contains any sort of spy tools.

To ensure that SAP and Apple products aren't vulnerable to spying, Russia suggested last Tuesday that the companies give Russia access to their source code, Reuters reports.
Permalink
Send this to a friend