Built with elegance, concealed with compilers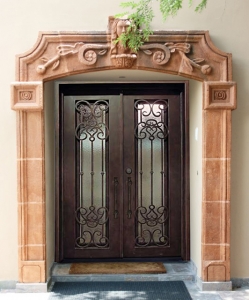 Summary: Recalling the times when even Microsoft staff spoke about secret government collaborations and back doors
China and Russia are currently moving away from Windows (GNU/Linux to be imminently installed on all government machines) -- a point which we are going to focus on later today because truths about security and privacy rapidly come out, revealing the clear advantage of Free -- as in freedom/libre -- software. China and Russia must be motivated by advice of security gurus (of which they have plenty) and the secret services; it's not about anti-American sentiments but about national sovereignty, especially now that we know about espionage and attacks on companies like Huawei (breached by the NSA, with proof provided).
On numerous occasions in the past we highlighted
Microsoft's relationship with the NSA
, going about 7 years back. Many of Microsoft's back doors are there by design; they need not involve
slow patches
,
hidden patches
, malware (e.g.
CIPAV
) or even warrants for physical access (
COFFE
). Microsoft is like the world's leading back doors specialist, and it needn't even require that people upload their data to some so-called 'cloud' services which tempt the gullible (low-hanging fruit). Surely Microsoft understands that it is losing business because people understand what it does now; it's not due to misconceptions; quite the contrary; businesses and governments finally realise what was true all along. Remember
Stuxnet
?
Microsoft's Scott Charney,
a
professional liar
with
agenda
and
big salary
(people would happy lie for the type of money he receives), is trying hard along with Smith (lawyer who lies or deceives by omission) to
deny Microsoft book doors
, but as the following new article explains, the admissions from Microsoft itself are already out there and they cannot be retracted:
Scott Charney, of Microsoft's Trustworthy Computing, said the government has "never" asked for a backdoor in Microsoft products. Yet a former engineer working on BitLocker claimed the government does ask, but those requests are "informal."

Four of Microsoft offices in Beijing, Shanghai, Guangzhou and Chengdu, China, were raided as part of an official government investigation. Microsoft China spokeswoman Joan Li confirmed that Investigators of the State Administration for Industry and Commerce were investigating the company and Microsoft would "actively cooperate"' with the Chinese government. The South China Morning Post reported that the investigation may involve antitrust matters.

[...]

Yet in September 2013, The New York Times reported the NSA worked with Microsoft "officials to get pre-encryption access to Microsoft's most popular services, including Outlook e-mail, Skype Internet phone calls and chats, and SkyDrive, the company's cloud storage service. Microsoft asserted that it had merely complied with 'lawful demands' of the government, and in some cases, the collaboration was clearly coerced."

Mashable followed up these claims by asking the FBI if it had ever asked for backdoors in Microsoft products. Although the feds denied it, Peter Biddle, the head of the engineering team working on BitLocker in 2005, claimed that the government makes "informal requests" for backdoors. Allegedly after making claims about "going dark," the FBI "informally" asked Microsoft for a backdoor in BitLocker.

A request for a backdoor, whether informal or not, is still a request for a backdoor. That's quite a bit different than the government having "never done that," but perhaps the feds didn't request backdoor access directly from Charney?

[...]

Yet you might be wise to recall that Caspar Bowden, the man formerly in charge of Microsoft's privacy policy for 40 countries, claims he no longer trusts Microsoft or its software; he added that Microsoft's corporate strategy is to grind down your privacy expectations and that the company's transparency policies are nothing more than "corporate propaganda."
Over the years we have covered several more examples. Whenever Microsoft makes claims about collaborations with government surveillance pay careful attention
not
to what Microsoft is saying but what Microsoft refuses to say. The same goes for Apple. They embrace carefully-worded non-denying 'denials'. When everyone sees through the lies they will both pay for it dearly, and perhaps go bankrupt owing to the network effect.
⬆