08.05.14
Gemini version available ♊︎
Framing it as a scale — not as a scope — issue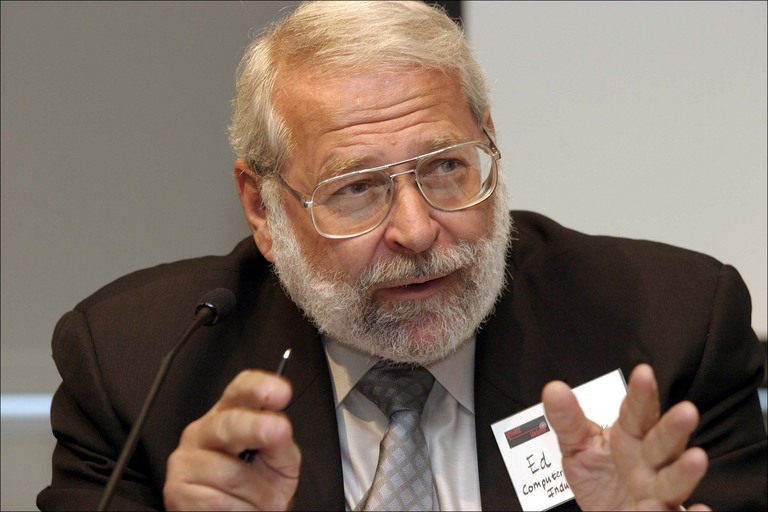 Source: DECLAN MCCULLAGH PHOTOGRAPHY
Summary: The narrative put forth by CCIA, a Microsoft-funded front group, continues to present the patent debate as revolving around the size of extortionists rather than methods and the scope of patents
Trolls (small companies) are not the only patent issue. There are large companies like Microsoft, which still engage in strategic extortion using dubious software patents and NDAs. The goal is to drive companies away from Microsoft's competitors and/or tax these competitors.
The USPTO almost had a patent extremist appointed to lead the way, but this is no longer likely to happen. In fact, the USPTO is now backing away from some of its extremism, perhaps much to the chagrin of David Kappos, its former head.
Michelle Lee, in the mean time, is being approached regarding changes in the USPTO. The other day we noticed that CCIA, somewhat of a Brussels- and Washington DC-based lobby group that's open for corporations to join and does not reveal all of its corporate members and their relative contributions (Microsoft is among those who pay and its head, Ed Black, received millions of dollars from Microsoft), contacted Lee. Knowing that CCIA is clearly not a public interest group but a corporate front, representing the interests of very large corporations, we needed to check what was said to Lee. CCIA had received a lot of money from Microsoft and in recent years promoted Microsoft interests. In last week's article at The Hill we found that "The Supreme Court's decision to toss out some software patents earlier this year led to a swift change of operations at the U.S. Patent and Trademark Office (PTO), the agency's deputy director said on Wednesday.
"Michelle Lee told the House Judiciary subcommittee on Intellectual Property that the high court's June decision caused an immediate flurry of activity.
"It does affect the examination of cases before us and as soon as the ruling came down we were in a position at the PTO where we had to offer guidance to our examiners," she told lawmakers.'
The site called "Patent Progress", which is run by CCIA's Matt Levy, hardly told Lee about 'patent quality' and instead focused on patent trolls (not even referring to them as such, usually alluding to them as "PAEs"). Lee, the Deputy Director of the USPTO, received this text:
The patent system plays an important role in promoting innovation in the United States. Patents encourage investment in R&D and facilitate technology transfer. But when patent assertion entities (PAEs), commonly called patent trolls, exploit low-quality patents to extort payments from America's most productive companies and job providers, they harm innovation and the very purpose of the patent system. The solution to this problem is two pronged: the Patent and Trademark Office (PTO) must improve the quality of the patents it issues, and Congress must pass patent reform legislation so that PAEs cannot leverage the high cost of litigation as a weapon against economic growth.
Ed Black signed this letter. Remember how much money he received from Microsoft. Not too shockingly, software patents are not even mentioned.
Ali Sternburg, writing in the same blog amid minor updates, said that "CCIA filed comments with the PTO on guidelines after Alice Corp. v. CLS Bank."
As the case was mostly about scope, why bother focusing on trolls at all?
On the brighter side of things, software patents did get mentioned as "computer-implemented inventions" (CII), which is a term some patent lawyers prefer to use (it's a loaded term). Here is the relevant part: "Unfortunately, patents claiming computer-implemented inventions frequently have unclear boundaries. This is largely because, to date, some patents have been allowed to issue without much more than a description and recitation in the claims of an abstract idea implemented on a conventional computer system. The Alice decision makes clear that this practice is not consistent with 35 U.S.C. § 101, because such patent claims preempt all practical implementations of the abstract idea and stifle innovation. Further, the public notice function is best served by clear claims and a thorough prosecution history explaining the examiner's understanding of those claims, as well as express statements by the applicant regarding the meaning of the claims. Computer-implemented inventions are too often patented using ambiguous, vague, or overbroad language. When such poor quality patents issue, they can become weapons in the hands of patent assertion entities, which currently drain billions of dollars a year from U.S. businesses.
"Accordingly, CCIA believes that it is critical for both the examiner and the patent applicant to create a clear prosecution history. In the context of § 101 rejections, the examiner should provide more than a conclusory rejection. Rather, any rejection should identify the abstract idea to which the claim is directed. Further, such a rejection should explain the examiner's understanding of the claim's scope, including why the combination of claim elements do not add "significantly more" to the abstract idea, either expressly or through interpretation under 35 U.S.C. § 112(f). This analysis should include an explanation of whether a claim qualifies as a "means-plus-function" claim under section 112(f) and why or why not."
Well, "poor quality patents" not only "can become weapons in the hands of patent assertion entities" (to quote the above); it is often misused by large companies too, like the companies which are funding CCIA. Here is a new example of a small troll: "Personal Audio LLC is an East Texas shell company that gleaned national attention when it claimed it had the right to demand cash from every podcaster. The company was wielding a patent on "episodic content," which it said included anyone doing a podcast, as well as many types of online video."
Today in the news we have many articles about a much bigger troll: Microsoft. Here is an article which says: "Alleging that the company is being stiffed by Samsung, Microsoft turns to the courts."
Microsoft "stiffed" because Samsung is not engaging with a racketeer/troll? Really? Microsoft sued Samsung because Microsoft can hardly sell any real products, let alone force them on OEMs. It makes Microsoft very similar to trolls. It's a non-practicing strategy; it makes Microsoft and patent assertion firm. The BBC quotes Samsung as saying: "We will review the complaint in detail and determine appropriate measures in response."
The BBC rightly points out that "[t]he case marks the first time that Microsoft has launched legal action against Samsung.
"The two companies have a long-running partnership, due to the Asian manufacturer's sale of Windows PCs and Windows Phone handsets."
This is why it's a misguided move by Microsoft; it is likely to alienate Microsoft even further. Perhaps CCIA should stop promoting this narrative where only trolls are the problem and focus again on showing abuses by Microsoft, which is using software patents to abuse its competition or pressure companies to adopt Microsoft Windows rather than the competition (notably GNU/Linux, ChromeOS, Android, and so on). █
Permalink
Send this to a friend