01.28.15
Gemini version available ♊︎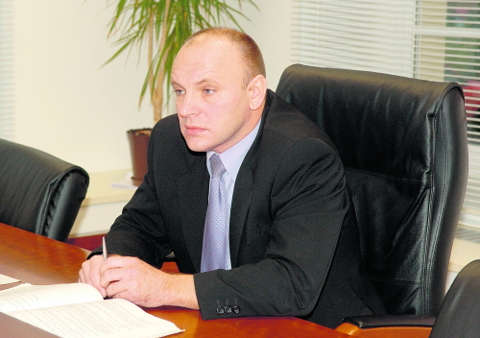 Judge Marijan Bertalanič, photo from vecernji.hr
Summary: The EPO's notorious Vice-President, whose appointment at the EPO is still raising some alarming questions, has just lost his case in Croatia (one of many cases), motivating us to accelerate coverage about the persona known as Željko Topić
"BREAKING NEWS FROM ZAGREB," heralded a source of ours this afternoon (European time). Željko Topić, who faces many criminal charges in Croatia, is failing to silence those who pursue justice against him.
"We just got news from Zagreb," said our source, "that judgment has been delivered in Topić's defamation case against Vesna Stilin." (see background in the many older articles of ours)
"The case was being heard before Judge Marijan Bertalanič of the Municipal Criminal Court of Zagreb. A photo of the judge can be found here" (along with related photographs)
"It seems that Mr. Bertalaničwas not too impressed by Mr. Topić and according to what we have heard he has dismissed the defamation claim against Ms. Stilin.
"This is a first instance judgment so it remains to be seen whether or not Topić will try to appeal it.
"We expect to get a copy of the judgment (in original Croatian) in the next day or two."
Techrights and its supporters will try to organise an English translation so that people outside Croatia, including EPO staff, are better able to know what Topić is up to. More details are to follow as they become available, but in the mean time, as Topić likes to silence his critics, we wish to add material that needs preserving for future reference. We still have plenty of material to show which relates to the Topić vs. Vesna case, and vice versa, so this is crucial. It's no secret that Topić is bullying his critics to silence them. Some more documents, other than the famed article from 45lines.com, need to be added to our server now. These documents are currently looking for a new "home"; The old documents, namely the following PDF documents relating to the Topić case at the EPO, were analysed here before. These are currently "housed" on the server of the Croatian NGO Juris Protecta, but they may not stay there for much longer. We request assistance from our readers who are able to mirror these documents in case we too feel pressured to remove these. The documents are as follows:
"We have been told by Juris Protecta," said sources of ours, "that they are worried that if they publicise the links to these PDFs, their Croatian provider may be pressurised to shut down their website.
"The PDF documents in question are basically those cited in the letters sent to the Administrative Council in December 2013 by Juris Protecta and Vesna Stilin. Those letters have been reproduced in the Techrights article about Battistelli's "Balkan standards".
"Juris Protecta is currently planning to circulate something about its earlier letters to the Administrative Council and wants to include links to the PDFs.
However, it is afraid that if it uses the links to its jurpro.hr server, then the Croatian provider might be put under pressure to shut down its website.
"We don't think that there is any problem with you publicly explaining that Juris Protecta is nervous about the risk of having its server in Croatia shut down.
"You might recall that there was a "hacking"/"cracking" attempt recently on the Croatian new portal dnevno.hr after they published an article with some comments about Topić."
As a reminder, we too suffered DDOS attacks around the same time we published important articles about Topić, but we could never prove there was a correlation, only a coincidence in timing. There is also a huge amount of cracking attempts (dozens per minute) attempted against us since the DDOS attacks began half a year ago. When it all started (knocking our site offline at times) the only concurrence we could lay a finger at was EPO articles.
"Dnveno.hr was offline for quite a while (we estimate a couple of weeks)," said our sources, "and only seemed to become accessible again after the Croatian Presidential election was finished on 11 January. So the fears expressed by Juris Protecta are understandable and the issue can be mentioned publicly."
We are going to write a lot more about Topić in the coming weeks if not months. Our multi-layered servers infrastructure is much better protected from DDOS attacks at the moment. █
Permalink
Send this to a friend