01.30.15
Gemini version available ♊︎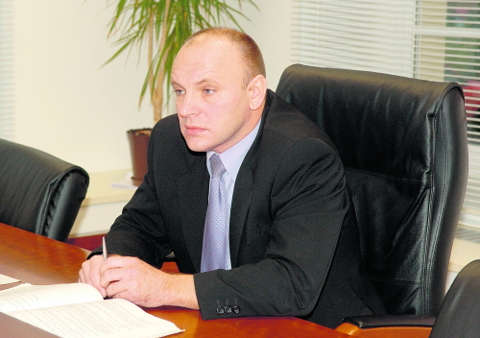 Judge Marijan Bertalanič, photo from vecernji.hr
Summary: The legal loss of Željko Topić laid bear for the public to see even outside Croatia
THE DAY BEFORE YESTERDAY we learned that Željko Topić had lost his case in his home country, Croatia (where he is facing many criminal charges). Surely he hopes that nobody outside Croatia will find out, let alone have access to the text in a language like French, German, or English. But thanks to our sources we now have precisely that. It's a ruling from Judge Bertalanič (pictured above).
Here is the relevant (original) document [PDF], which is a summary judgement (in Croatian). As promised a couple of days ago we now have this recent judgment of the Municipal Criminal Court of Zagreb relating to the defamation complaint which Mr. Topić filed against Ms. Vesna Stilin (classic gag attempt in our humble assessment because that would be a classic manoeuvre where one sues the messenger to intimidate and create an illusion of equality).
"The full judgement," says our source, "including a detailed statement of the grounds is expected to become available in February.
"The summary judgment basically states that the accused (i.e. Ms. Stilin) has been "acquitted of the charges" ["OSLOBADJA SE OPTUZBE" in Croatian]. It then goes on to list the charges under items 1. and 2.
"The charges were based on the contents of two letters sent in 2010 by Ms. Stilin to the then Croatian Prime Minister Jadranka Kosor (with copies to various Ministries).
"The paragraphs in italics are passages from the letters which were alleged to be defamatory.
"Of particular interest is the accusation that Mr. Topić literally "purchased" his second term of office in 2008 by providing an Audi to the Minister at an estimated cost of 500.000 HRK (ca. EUR 66.000)."
Here is the relevant part:
"Topić Željko kupio je svoj drugi mandat ravnatelja DZIV-a, plativši cca 500.000,00 kuna MZOŠ u razdoblju od preko 2 godine (od svibnja 2007., kada je potpisan navedeni Ugovor, do srpnja 2009., kada je Primorac otišao iz Ministarstva), što spominjem, uz ostalo i u Ustavnoj tužbi br.: U-III 5023/08 koja je još u rješavanju, gdje osporavam Topićevo imenovanje za ravnatelja… …..Naime, podnijela sam kandidaturu za ravnateljicu Zavoda nakon što je isti krajem 2007. potajno… ukinuo moj sector …"
"The court found that the assertions which Ms. Stilin made about Mr. Topić were not defamatory," said our source for this. "The summary judgment concludes by stating that the plaintiff (i.e. Mr. Topić) is to bear all costs.
"It would be interesting to know whether EPO funds are going to be used for this purpose."
This last remark alludes to the fact that when Topić travels to Croatia to face justice he labels it business trips or something along those lines. The last thing he wants is informed colleagues who know where he is coming from. Sooner or later we might see this man in prison, not just outside the top floors of the EPO. Battistelli has got quite a liability in his hands. █
Permalink
Send this to a friend