06.25.15
Gemini version available ♊︎
Turning the alphabet into a security nightmare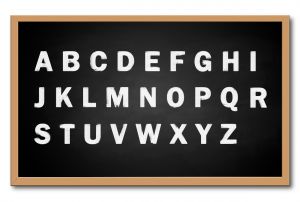 Summary: Windows userbase is once again under serious threat and high risk because something as simple as fonts (rendering of text/pixels on the screen) isn't done securely in Windows
THERE IS plenty evidence which shows that Microsoft is not interested in security, maybe because there are commitments to the NSA (the motivations are hard to reason about, but Microsoft's reluctant to patch known holes is easily demonstrable).
Now we are being reminded that even fonts are a security risk in Windows. Yes, Microsoft continues to put users under remote execution threat because of fonts. As the British media put it:
Get patching: Google Project Zero hacker Mateusz Jurczyk has dropped 15 remote code execution vulnerabilities, including a single devastating hack against Adobe Reader and Windows he reckons beats all exploit defences.

The accomplished offensive security researcher (@j00ru) presented findings at the Recon security conference this month under the title One font vulnerability to rule them all: A story of cross-software ownage, shared codebases and advanced exploitation [PDF ] without much fanfare and published a video demonstration of the exploit overnight.
As one commenter (found by Robert Pogson) put it, "Adobe (and I guess MS as well) put font handling in the kernel from NT 4.0 to gain speed at the expense of having privileged-based protection, and against Dave Cutler's original micro kernel plans. What could possibly go wrong?"
Proprietary software is so bad that even fonts are a huge risk. This isn't the first such incident. It serves also as a reminder for GNU/Linux users because some users continues to install proprietary software from Adobe, despite Free/libre alternatives being equally potent.
To quote the part which shows why Windows makes things even worse: "The nastiest vulnerabilities for 32-bit (CVE-2015-3052) and 64-bit (CVE-2015-0093) systems exist in the Adobe Type Manager Font Driver (ATMFD.dll) module which has supported Type 1 and Type 2 fonts in the Windows kernel since Windows NT 4.0." █
"Our products just aren't engineered for security."
–Brian Valentine, Microsoft executive
Permalink
Send this to a friend