Microsoft is 'Buying' the Media Ahead of Vista 10 Launch
Dr. Roy Schestowitz

2015-06-25 10:13:55 UTC
Modified: 2015-06-25 10:13:55 UTC
Ghostwriting and PR disguised as 'news'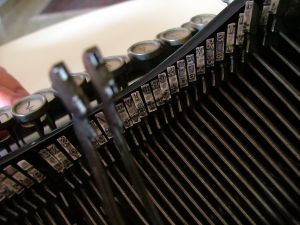 Summary: Signs serve to indicate that Microsoft is already tightening its grip on technology news sites, ensuring that they give Microsoft disproportionate levels of coverage
"Welcome to the Microsoft Slashdot," wrote a reader to us, alluding to the recent bias (more extreme than before) of that once-upon-a-time-decent news site. This reader is obviously concerned about Slashdot AstroTurfing, especially after what we saw recently, in part because of Microsoft Nick, who had joined as "Senior Editor".
We are already seeing
puff pieces about Vista 10
, basically Microsoft marketing framed as 'news'. Microsoft AstroTurfing must have officially begun for Windows, for several sites such as
Ars Technica
UK (launched with aid from Microsoft ads, conditional upon them appearing in
every
page and editors thus unable to fearlessly criticise Microsoft),
Slashdot
, and
The Register
are truly stuffed.
"Microsoft is now trying to save its biggest cash cow by making Android essentially a Microsoft Office platform.""Currently on the Slashdot front page," wrote the reader, "9 mentions of Microsoft and 11 mentions of Windows. They're getting almost as bad as the Register and this (arstechnica.co.uk) shower. It's all fake adverts being pushed by a Microsoft still desperately trying to be relevant. [At] arstechnica.co.uk 8 mentions of Windows and 4 mentions of Microsoft..."

Microsoft is a company that shrinks (with layoffs), but it doesn't mean it can no longer control the media through its extensive network of unethical PR agencies (Microsoft has copywriters). Over time Microsoft may be less able to bribe officials, journalists and hire/commission assault teams (euphemistically called "compete teams" because they are inherently anti-competitive). It's going to be increasingly hard or challenging because the budget is smaller. Microsoft fired many of its marketing staff last year. Nevertheless, we need to keep watching. Microsoft is a master of manipulation of the media. It has decades of experience and it has no ethical constraints, as we have demonstrated over the years.

Microsoft is now trying to save its biggest cash cow by making Android essentially a Office Microsoft platform. Data is being transmitted to Microsoft, but does anyone care? Even Linux sites carry water for Microsoft right now (regarding Android), not just Microsoft media moles (former staff) like Sarah Perez at AOL (seeding further coverage). Don't think that Microsoft isn't playing dirty games behind the scenes to make it so. ⬆

"Working behind the scenes to orchestrate "independent" praise of our technology, and damnation of the enemy's, is a key evangelism function during the Slog."


--Microsoft, internal document [PDF]