12.15.15
Gemini version available ♊︎
Software patents are getting old and patently rusty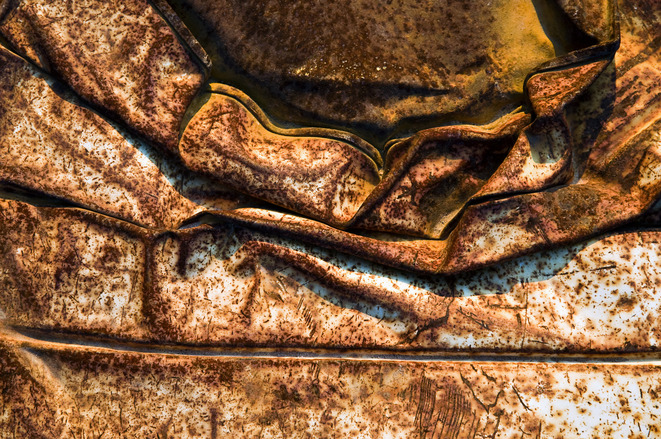 Summary: With Alice and with Bilski as prominently cited cases, a software patent of Allvoice gets thrown aside by the most software patents-friendly court in the United States
THIS afternoon we take a little break from Benoît Battistelli's EPO. One longtime foe of ours has certainly been CAFC, which not only brought software patents into existence several decades ago (in spite of public opinion and public interest) but also continued to rule overzealously in favour of them, time and time again.
Patent Buddy wrote about Allvoice v. Microsoft, calling it "a 101/Alice case" in CAFC. We have made a copy of this decision [PDF] and found that both Bilski and Alice are mentioned in page 14, quoted as follows: "Section 101 thus specifies four independent categories of inventions or discoveries that are eligible for protection: processes, machines, manufactures, and compositions of matter. 'In choosing such expansive terms . . . modified by the comprehensive 'any,' Congress plainly contemplated that the patent laws would be given wide scope."' Bilski v. Kappos, 561 U.S. 593, 601 (2010) (quoting Diamond v. Chakrabarty, 447 U.S. 303, 308 (1980)). If a claim is drawn to subject matter that falls outside the four statutory categories of § 101, it is not patent eligible. In re Nuitjen, 500 F.3d 1346, 1354 (Fed. Cir. 2007). This is true without regard to whether it might otherwise be ineligible because it encompasses a law of nature, natural phenomenon, or abstract idea. See Alice Corp. Pty. Ltd. v. CLS Bank Int'l, 124 S. Ct. 2347, 2354 (2014)."
"It's good to see growing awareness of the fact that software patents are generally "stupid"."And from the conclusion: "Because the district court did not abuse its discretion in enforcing the local patent rules, we affirm the district court's grant of summary judgment of non-infringement as to claims 28, 37–38, 49–51, 56–57, 71–74, and 77 with respect to the "link data" limitation. In light of this ruling, we need not reach Allvoice's other arguments regarding infringement of these claims. Additionally, with respect to the validity of claims 60–68 of the '273 Patent, Allvoice conceded that these claims were limited to software instructions without any hardware limitations. In the absence of such limitations, the claims as written fail to recite a manufacture, or any other statutorily recognized invention. Accordingly, we also affirm the district court's grant of summary judgment of invalidity of claims 60–68 of the '273 Patent."
We find such cases curious because they serve to reinforce the trend which Bilski Blog dubbed "Alicestorm", showing that ever since Alice very rarely can software patents endure or survive in a courtroom. It thus greatly devalues them and reduces the incentive to pursue them in the first place. No wonder the USPTO has formally altered its examination guidelines.
"Today's US patent system is clearly becoming quite hostile towards software patents."Mr. Nazer from the EFF, an activist against "bad" patents (who sometimes specifically names software patents) has just made it into the trend-setting media in the US, under the headline "The 4 worst patents of 2015″. Guess what? It's about software patents, not just bad (or worse) patents. "In April," to give one example, "the patent office approved US Patent No. 9,013,334, which covers "notification" systems that handle changes in the quantity of items being delivered or picked up by a customer. The "inventor" of this brainchild is not an entrepreneur but rather a patent lawyer clearly gaming the system. The holder filed a provisional claim in 2003, which he has used to shoehorn some 20 patents, all of them vague, broad and abstract."
Also see Forbes with "Monday's Must-Reads For Entrepreneurs: The Stupidest Patents Of The Year". It's good to see growing awareness of the fact that software patents are generally "stupid". Contrast this with blogs of patent lawyers, where the priority seems to be amplifying the selective (biased by omission) claims of software patents viability and authors explain how to trick judges or examiners into allowing software patents. Today's US patent system is clearly becoming quite hostile towards software patents. That's great news. For patent systems to be worth something they need to be strict and demanding; they must carefully evaluate the wider (collective) impact of each patent granted and each domain that's affected. Overpatenting became an epidemic in the US and more recently in China; Europe can hopefully still be rescued from the maximalists and monopolists. █
Permalink
Send this to a friend