09.11.16
Gemini version available ♊︎
Distracting from the accusations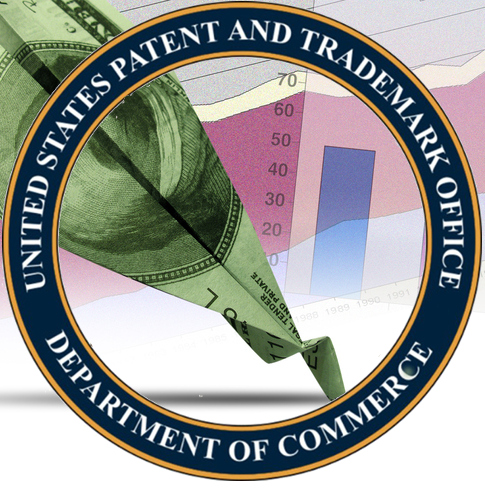 Summary: The USPTO is found to have been burning taxpayers' money and the patent microcosm, which profits from this entire sort of 'racket', is trying to defend or belittle these findings
THE USPTO has been dealt a serious blow which we mentioned here very briefly the other day (billing fraud, similar to what's alleged to be happening at the EPO).
It is no surprise that examiner misconduct and fraud is defended by IAM 'magazine', but having followed their sources we are left worried. Here is what IAM wrote to excuse/dismiss it all (the headline is "accusations against USPTO staff may have less meat than reported"):
But according to Matt Levy, patent counsel with the Computer Communications Industry Association (CCIA), the numbers from the OIG's report should be put in context. Earlier this week, in a letter to the editor of the Washington Post, Levy claimed that the report exaggerated the scope of the problem. When broken down, he calculates that the waste amounts to an average of six minutes per examiner at the USPTO (he went into further detail in an IP Watchdog post here).

I reached out to Levy for a little more detail on his reasons for writing the letter. Here's his response: "It seemed pretty clear that the OIG was making the problem look far worse than it was. I've written about the GAO's report on quality, and I've been hopeful that it would garner some attention. Unfortunately, the scandal that the IG's report created seemed likely to suck up all the oxygen. My goal was to bring a little perspective and, hopefully, help focus the conversation back on patent quality."

Most patent owners would probably agree with Levy. That isn't to denigrate the latest findings of the OIG but the more fundamental problem for the US patent system is the quality of the grants that it makes. That was certainly one of the main findings of IAM's most recent benchmarking survey which was elaborated on by a more recent piece of research by Colleen Chien of Santa Clara University
Putting aside that last paragraph which is IAM's self-promotion (of propaganda), watch who they're using to support their position. Remember which companies are behind CCIA, never mind Watchtroll (IP Watchdog) and other USPTO friends/buddies. It's like a sort of coverup attempt because a lot of the above piggybacks Matt Levy from CCIA. It is a man whose wife works for the USPTO, i.e. his household receives a salary from the USPTO — something that should probably be mentioned (he personally asked me not to mention this again, but it's hard given these circumstances and given that Levy gave away this potential conflict of interest himself, in his own blog). Watch what he wrote in response to the original piece (filed under "opinions"). His wife works for the USPTO, yet he does not disclose this in his letter to the editor (regarding the USPTO). How is one supposed to simply ignore this? The echo chamber in defense of fraud isn't something that's a minor detail that can be trivially overlooked. Found via this tweet are some vicious attacks on Florian Müller for bringing up the issue. A former IP Kat writer is slamming him for stating the obvious and he responds with: "Doesn't matter due to fee diversion. Ultimately it is taxpayers' money anyway." Patent law firms too are against taxpayers now [1, 2, 3, 4]? Or implicitly in defense of billing fraud? How would that make them look? It is hard to explain to the patent microcosm its unwanted role (as it relates to practicing developers) [1, 2], but Müller did try and at the end he wrote a summary of his position as follows [1, 2, 3, 4]: "Some patent folks are being too emotional about USPTO fee diversion to think things through correctly. Let's enlighten them now: Question was: if employees steal from USPTO, are taxpayers the ultimate victims? Yes. There are 2 independent ways to prove this. First, every $ less that the USPTO can send to Treasury (fee diversion) is a $ more that taxpayers have to contribute to pay for something. Second, fee diversion goes both ways: if theft contributed to a USPTO deficit, taxpayers would have to close the gap."
"Slamming the watchdog isn't easy (shooting the messenger which is independent) and if nefarious tactics are used to belittle the problem itself, what does that tell us about the accused (collectively) or their spouses?"I have exchanged quite a few E-mails about this subject since (Müller expressed some views) and it's saddening to hear that patent law firms implicitly threaten alienation in retaliation for stating of the obvious. By doing so they probably risk only isolating themselves even further, turning software developers like myself and Müller into a foe.
For those who want to hear opinions from sites not run by software developers, consider reading "Patent office employees steal millions from American taxpayers". To quote: "A new report from an independent watchdog found that employees of the Patent and Trademark office billed the government (AKA, the taxpayers) for 300,000 hours they never worked, costing the American people $18.2 million.
"Many employees work from home, and the report found numerous instances of time logged without any work being completed.
"The amount of wasted man-hours that could have been spent reducing the patent backlog is astounding, not to mention the millions of taxpayer dollars that were wasted paying employees for work they were not doing," House Judiciary Committee Chairman Bob Goodlatte (R-Va.) told the Washington Post."
Working from home for the USPTO is something which Levy's wife has been doing. It's a shame that he did not disclose that in his letter of response to this piece from August 31st ("Patent office workers bilked the government of millions by playing hooky, watchdog finds").
Slamming the watchdog isn't easy (shooting the messenger which is independent) and if nefarious tactics are used to belittle the problem itself, what does that tell us about the accused (collectively) or their spouses? █
Permalink
Send this to a friend