09.29.16
Gemini version available ♊︎
Also see: European Digital SME Alliance: Unified Patent Court (UPC) "Unconstitutional", Harms SMEs, Brings Software Patents to Europe, "Should be Based on EU Law and Not on an International Agreement."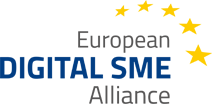 Summary: A quick look at the growing bulk of UPC lobbying (by the legal firms which stand to benefit from it) ahead of tomorrow's European Council meeting which is expected to discuss a unitary patent system
THE EPO has been paying various media companies, including British giants that continue to produce UPC propaganda ahead of the big day tomorrow (embedding talking points from Team UPC). This is beyond a disgrace and should be a very major scandal, but somehow the EPO managed to paralyse the media, including so-called 'IP' 'media' (trying to play nice with the EPO by simply being silent when catastrophic mistakes are being made). FTI Consulting much?
Reluctantly, as we prefer to make allies rather than foes, earlier today we published a rant about IP Kat, which had become somewhat of a Bristows platform for Bristows' shameless lobbying for the UPC. This afternoon, much to our regret, WIPR did something similar. An article titled "European Council to discuss unitary patent system" got published and it's little more than a copy-paste job of Bristows talking points. Here is a fragment:
As the UPC is listed as "any other business" for this week's meeting, there is not likely to be any substantive discussion, according to law firm Bristows.

[...]

Alan Johnson, partner at Bristows, told WIPR: "Everyone has to accept that the result of the UK referendum will delay the commencement of the UPC—and not just by a few months. It is unrealistic politically to expect the UK to ratify as if the vote had never happened, but also without some real certainty that the UK can continue to participate post-Brexit.

"The main question for me is whether the other states involved will be patient and try to work with the UK to find a solution which would allow continued UK participation. It's not enough, no matter how well-meaning, just to offer words of reassurance that a solution will be worked out in the future if we sign up now."

He added: "It's better to get on immediately with the work required to put a modified system together. This is not starting again, but a question of working out a new legal arrangement which the Court of Justice of the European Union will find lawful. If the UK knows exactly what it needs to sign up to, and has the certainty that it will be lawful, it can then take a decision."

Johnson continued: "I really hope the other states will wait for the UK and work toward this, but if they won't, that is their choice and there is probably not much the UK can do to stop them. And it should be remembered that if the other states do go down this route, they still have work to do to reach a replacement agreement excluding the UK, including resolving the political question of where the London branch of the central division should go.

"Plus they would have to go through a new round of ratifications, and I can't see that being a particularly quick process either."
Hey, who needs the media anymore? Just paste a link to Bristows' own Web site and be done with it. WIPR should know (and probably does know) that Bristows isn't a mere observer when it comes to the UPC; it is still interjecting itself into the media for agenda and it's not alone. Bird & Bird do this as well and this afternoon we found another example. Some patent firms are still fantasising about the UPC that will probably never become a reality (ever!). Well, even from IAM comes a response to this tweet, saying "Well, it's not likely to be London anymore!"
So clearly, as before, IAM does not believe the UK will ratify anything related to this. Why does Bristows keep fighting? Because it bet the farm on it. It even rebranded accordingly, with its silly Bristows UPC blog (as if it's trying to 'own' the UPC).
In responses to the previous Bristows lobbying, which got published yesterday, commenters are nowhere as optimistic as the Bristows lobby. Virtually all the comments are pessimistic. Here they are in full (so far). Here is the first comment:
Finally, people seem to be addressing the elephant in the room that so far seems to have been almost completely ignored by all interested parties including the EPO, CIPA, and big business: regardless of the pros and cons the current political reality in the UK is that the government will not sign the UK up to any system that requires the acceptance of the supremacy of EU law over UK law. The sooner this is accepted the better. Then people can start working on the practical reality of the situation, no matter how much they dislike that reality.
And then:
I don't know whether you've noticed: nobody seems to know what the political realities are.

So far, the fat lady has not sung – and the thin lady is simply saying Brexit means Brexit and telling the three Brexiteers to keep schtum.

The question of who can trigger Article 50 is a live issue before the UK courts.

Uncertainty reigns and chaos beckons.
Fine, but here it is not supremacy of EU law. It is supremacy of an international agreement over national law, which is quite widely accepted.

Any international agreement, be it on free trade or on the privileges of diplomats, usually has supremacy over national law.

You may well be right on the current political reality, but it is besides the point.
"I think that the UPCA will never enter into force," one person added, "unless of course the UK decides to remain." Well, it seems very unlikely at this point and there's not much time left to decide, either.
Legally speaking, it is absolutely impossible for a non-EU UK to stay in the UPCA (see e.g. art. 1), unless the agreement is amended with an unanimous vote (art. 87.3).

Since the UPCA has been already signed by 26 EU States and ratified by 11 States, I think that the UPCA will never enter into force, unless of course the UK decides to remain.
This is why we're likely to see nothing emanating from this:
This is from Counsel's opinion on the UK joining the UPC:

"The Unitary Patent Court is required to "apply Union law in its entirety and … respect its primacy" (Article 20). Union law must therefore be applied in preference to the other sources of law mentioned in Article 24."

Article 24 specifies national law as an other source of law. That is, the UPCA explicitly requires acceptance of the supremacy of EU law over UK law. The current government may not be pressing full-steam ahead with Brexit at the moment but they certainly aren't going to ratify any agreement, international or otherwise, that requires this.
And finally (for now):
It is not just any international agreement. It is signing up to an agreement, the rules of which are outwith your control. If the UK does leave the EU, eventually, it will effectively be an observer who recognises and implements the EU laws. That would place it in the position of EPC validation states such as Morocco but still having to participate as a court. That isn't run of the mill.
In the next 24 hours we should expect a lot more lobbying, timed strategically for tomorrow's meeting. Bristows has already expressed intent to publish some more of their tripe today (at IP Kat). Don't let them steal democracy for their own selfish motivations (profit through increased litigation that would be ruinous to SMEs). █
Permalink
Send this to a friend