01.05.17
Gemini version available ♊︎
Applications that belong in the wastebasket are approved to become European Patents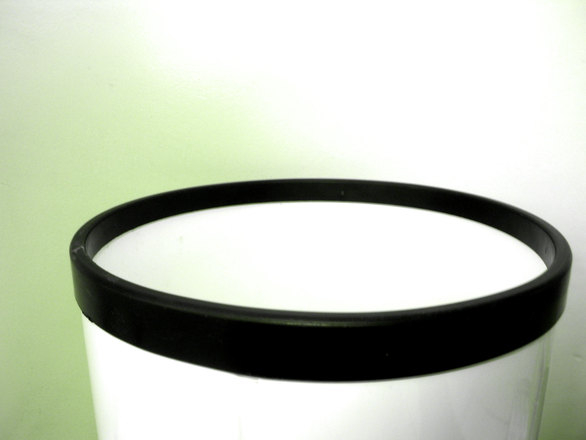 Summary: The problem associated with Battistelli's strategy of increasing so-called 'production' by granting in haste everything on the shelf is quickly being grasped by patent professionals (outside EPO), not just patent examiners (inside EPO)
THE scandals at the EPO have not been abated, but we took a couple of days off and thus weren't able to cover these.
The European Patent Convention (EPC), as it was put together with a vision almost half a century ago, has been thoroughly compromised. Respect for the EPC came to an end under Battistelli, who treats the EPC like Donald Trump treats the Constitution. Don't fall for this latest spin from Battistelli's PR department. Battistelli, a crooked boss with the temper of Donald Trump and the facial expression of Arsène Wenger, has managed to alienate just about any member of staff. He has also alienated patent attorneys and applicants. He's now living on borrowed time and the longer he stays, the greater damage he causes.
Recently, the EPO's legal professionals were publicly admitting the mistake of granting patents on things that European authorities explicitly and repeatedly oppose. The EPO belatedly realised that granting patents on life makes everyone angry, including many examiners. George Lucas from Marks & Clerk wrote about it today and another article on this subject was cross-posted in at least three sites of patent lawyers [1, 2, 3]. To quote the key part: "While the U.S. is still sorting out "natural products" jurisprudence under 35 USC § 101, the European Patent Office (EPO) is wrestling with the patentability of plants and animals, and has announced an immediate stay on all patent examination and opposition proceedings in which the outcome "depends entirely on the patentability of a plant or animal obtained by an essentially biological process." The stay was prompted by a recent Notice from the European Commission (EC) concerning Directive 98/44/EC on the legal protection of biotechnological inventions. In the Notice, the EC concluded that plants or animals derived from essentially biological processes are not patentable under the Directive. Until the EPO provides further guidance on this issue, applicants should exercise additional care in drafting the description and claims for inventions related to plants and animals."
Yes, now they pay the price for an awful decision made years ago by the EPO.
In the US there are similarly controversial decisions about patents on nature/medicine (Merck). IP Kat has this new article today about "patents covering… claim the use of this dosage regime." Citing the FDA, IP Watch wrote:
Biotherapeutic medicines are made out of living organisms and cannot be replicated. No generic medicines, which are exact copies of the reference product, can be made. The generic equivalent of a biotherapeutic would be biosimilars, which are highly similar products. The United States Food and Drug Administration has issued a guide to help producers to prove how close their biosimilars are to the biotherapeutics.
Typically the Boards of Appeal (probably the Enlarged one) would weigh in and make sense of it, but Battistelli's EPO is marginalising these people. Quality control is a nuisance to one who reduces patent quality in order to reach misguided goals. See "EPO Enlarged Board Of Appeal Finds The Cure For Poisonous Divisionals", published this week in a couple of sites for lawyers.
Citing this paper from 2015, "Comment on Enhancing Patent Quality", someone from the EPO sphere urged us to consider the importance of patent quality. Brian J. Love from the Santa Clara University School of Law wrote in his abstract: "This Comment responds to the U.S. Patent and Trademark Office's Request for Comments on Enhancing Patent Quality, published February 5, 2015. It proceeds in two parts. First, I share two general observations about the PTO's current slate of New Quality Proposals: specifically, it fails to include any reforms that apply post-issue or any reforms that exercise the PTO's fee-setting authority. Second, building on these observations and two recent empirical studies of mine, I outline two proposals that I urge the PTO to consider: specifically, an increase in maintenance fees and a decrease in fees for post-issue administrative challenges."
We don't expect the EPO to learn from the mistakes made by the USPTO in the past (things are improving now). In fact, things keep getting worse as Battistelli drives away a lot of staff and still expects double-digit growth (percent-wise) in the coming (current) year, as measured by the number of patents (or "products") dealt with.
Kluwer Patent Blog, typically a mouthpiece for the UPC if not the EPO as well, is obviously aware of the EPO crisis because this year's leading posts, as judged by number of readers, is topped by EPO (specifically the scandals) and UPC. A reader of ours "found this highly interesting post" which resembles what happened in IAM, as mentioned at the time (before Christmas) and to a lesser degree IP Watch.
It sure looks like concern about the direction the EPO has taken, also on purely technical grounds (not labour law but patent quality), is growing. Readers who didn't read Techrights during the holiday may wish to revisit the leaked letter to Quality Support (DQS) at the European Patent Office. Now compare this to this latest puff piece from today. It says: "Complaints to the European Patent Office (EPO) are dealt with by a central EPO department known as Directorate Quality Support (DQS), which is also solely responsible for drafting and sending the official EPO response to the complainant. The default position is that both the original complaint and the reply thereto issued by DQS on behalf of the EPO are not made public, but rather are kept in the non-public part of the file to which the complaint pertains. This default position was apparently established by a decision of the President of the EPO in 2007. On the face of it, this would not appear to be a particularly contentious position, and is possibly justified given that complaints could be prejudicial to the legitimate personal or economic interests of third parties. Presumably the EPO would rather not place itself in a position of being a public outlet for any such potentially prejudicial remarks."
As we showed here during the holiday, Directorate Quality Support (DQS) has itself become a shameful failure and utter mess. Applicants who receive such terrible service even resort to complaining to politicians, only to discover that the EPO is immune to prosecution. █
Permalink
Send this to a friend