01.20.17
Gemini version available ♊︎
Image credit: Kudelski Group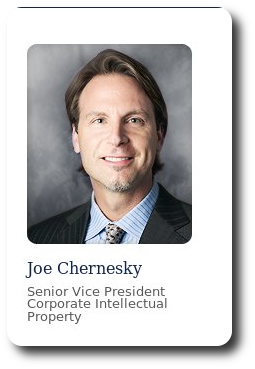 Summary: The patent thicket which pervades everything that is used by billions of people, mobile technology in particular, can be traced back to a lot of non-practicing parasites (or patent trolls)
THE MOBILE market is one of the most trolls-infested markets these days. It has been like this for at least half a decade. There is a lot of money at stake and trolls are hoping to grab some of it without lifting a finger.
Never forget that Nokia was a top Linux contributor before Microsoft moved in for the kill and undermined everything Nokia was doing. Nowadays Nokia is acting more like a patent troll and the "Nokia" brand is just being licensed for some small — if not minuscule — level of income.
According to IAM, Nokia's and Ericsson's trolling affairs are now somewhat overlapping. To quote:
Huawei's SEP licensing drive turns into clash of the telecom titans as Ericsson steps in with Nokia

[...]

Last week, NSN and T-Mobile – a US subsidiary of Deutsche Telekom – filed five petitions for inter partes review of multiple claims of four SEPs that Huawei asserted against the latter in East Texas in January 2016. The Chinese company claims that it filed these lawsuits after T-Mobile failed to respond satisfactorily to its requests to take a licence for telecoms equipment allegedly infringing on the patents, after first contacting it on the matter back in mid-2014.

[...]

In July last year, Huawei followed up its January infringement suits with another East Texas complaint against T-Mobile. This time, it requested that the court issue a declaratory judgment to the effect that it complied with its FRAND obligations in the licensing offers it had made to T-Mobile.

[...]

Another factor at play here is the global patent cross-licensing deal Ericsson signed with Huawei at around the same time that the Chinese company initiated its actions against T-Mobile.
Huawei is now the leading Android OEM and the leading OEM in the whole area in general. Samsung, in the mean time (the former leader), is cozying up to a deal with a troll. Only earlier today we wrote about the Kudelski Group, which is becoming a patent troll (it wasn't historically) and is now being run by one, a thug from Intellectual Ventures. As IAM puts it (it's portrayed as a partnership rather than a shake-down):
Led by senior vice president Joe Chernesky – a former Intellectual Ventures licensing executive – the Swiss company's OpenTV subsidiary has engaged in an extensive patent licensing campaign, signing deals with the likes of AOL, Apple, Disney, Google, Netflix, Verizon and Yahoo over the past couple of years; while just this week, OpenTV filed another lawsuit in the Eastern District of Texas against NFL Enterprises, the commercial arm of American football's National Football League, alleging patent infringement. In August last year, it signed a licensing agreement with RPX, in return for an upfront payment and a future transfer of patents from the defensive aggregator.

Kudelski has made a big name for itself in the patent and technology licensing space – and having a strong relationship with it could prove especially beneficial for Samsung, if and when it begins to mine more value from its own IP portfolio.
Notice the role of RPX in there.
Why are so many firms out there trying to make income out of patents rather than actual products? BlackBerry too has begun doing such stuff, resorting to litigation in Texas. Legislation alone can put a stop to it.
"Qualcomm is one of the worst patent troll[s]," Benjamin Henrion wrote about this news regarding Qualcomm:
Qualcomm's Alleged "No License, No Chips" Policy Gets it into Trouble with the FTC

Qualcomm is the leader in baseband processors used for cellular communications in smartphones and other products, and one way the company has become a leader is by leveraging its patents, by either forcing customer to first "purchase a license to standard-essential patents, including elevated royalties that the customer must pay when using a competitor's processor", "refusing to license its cellular standard-essential patents to competitors", or "entering exclusivity dealing arrangements" with companies such as Apple. At least that's according to a complaint brought by the Federal Trade Commission (FTC) in the US that accuses Qualcomm of maintaining a monopoly and using unfair methods of competition, violating the company's commitment to license on a FRAND (fair, reasonable and non-discriminatory) basis .
Here is the latest from Florian Müller about this subject:
FTC sues Qualcomm over antitrust violation; Apple may buy baseband chipsets from other suppliers

[...]

I'm not surprised that Qualcomm's stock is tanking. This antitrust action is huge. Basically, what the FTC is saying is that Qualcomm is leveraging its monopolies (some in the form of patent rights and others due to the market position of its baseband processors) in ways that enable it to charge several times more for its standard-essential wireless patents than market prices and that its "no license-no chips" policy threatens to force the last remaining competitors, such as Intel, out of the market.
In other, lesser-covered news, Apple has been sued again for patent infringement. "The complaint filed by Seatoun Media," says a site for lawyers, "centers around a patent entitled "Point to point voice message processor, method and recording/playback device," this patent describes a "voice message processor" which can send messages between users of the POS system."
It's becoming increasingly hard to compete in the mobile market without a heap of patents. What it means is higher price (artificially inflated) of phones. █
Permalink
Send this to a friend