01.24.17
Gemini version available ♊︎
No access to justice even at the EPO (whose purpose if not raison d'etre was patent justice), the ILO tribunal recently ruled, but the EPO vainly disregards rulings against it…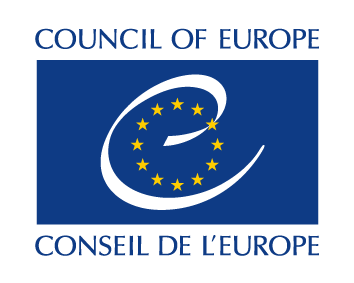 Summary: Things are getting out of hand not just in Eponia but also in the Netherlands, in Europe and in the rest of the world, where the misuse of impunity/immunity leads to a large number of suicides, among other serious issues
"The Dutch court ruling against SUEPO was expected," one person told us. We thought so too given the word which came out back in September (the Advocate General supporting EPO management). "There is no half immunity for diplomats. If a diplomat commits a crime, he is withdrawn from his post but not tried and sentenced. They can sue the Dutch government on the matters in which the Dutch representative has voted against SUEPO. At least in the last votes he was against Battistelli."
The suggestions go further than that. "SUEPO should sue in those countries which constantly voted for Battistelli's proposals," the person argued, "but they (in particular the ones that lost their jobs) regarded this as counterproductive. That was a mistake. It seems that Battistelli has won so far and there's not much the staff can do. If people don't want to strike they will just have to put up with whatever crosses little Erdogan's mind."
Our understanding, based on the articles we have come across, is that SUEPO might sue the state/s next. "What happened at the EPO is a typical sign of the times," the person added, "of the corruption that permeates international organisations and the complicity of the governments in perpetrating abuses against the staff. It only strengthens people's distrust of European elites."
According to this morning's report from WIPR, the Council of Europe will soon deal with the matter:
EPO immune from Dutch jurisdiction in trade union row, says Supreme Court

[...]

SUEPO argued that the EPO had violated the European Convention on Human Rights (ECHR) by limiting the right to strike, blocking emails from the trade unions and refusing to recognise the unions.

In early 2015, the Dutch Court of Appeal held that the EPO was not entitled to immunity from jurisdiction despite being an international organisation.

It also ordered the EPO to provide the union with unrestricted access to the email system of the EPO, allow the union to enter into collective bargaining, and stop dictating the length and type of industrial actions.

[...]

A source close to SUEPO said the union was disappointed with the decision, which has "obvious implications for international organisations based in the Netherlands, who are now free to violate fundamental rights if they so wish.

"While we are disappointed with the decision, we are also comforted to learn that the issue of immunity of international organisations (and abuse thereof) is being taken up by the Council of Europe, a debate in which SUEPO's counsel participated," they said.
Looking at some of the latest comments in IP Kat, which obviously chooses to not even mention the news, one person quoted from the BBC:
"Weeks before Dutch voters go to the polls, Prime Minister Mark Rutte has said that anyone who rejects the country's values should leave.

"Act normal, or go away," he says, in a message seen as taking on the anti-immigration Freedom party currently running high in the opinion polls.

The Dutch felt increasingly uncomfortable with people who abused the very freedom they came in search of, Mr Rutte argued."

http://www.bbc.com/news/world-europe-38718286
Dutch values; what values are these? Turning a blind eye to human rights abuses, except when other countries do it?
""Act normal, go away, or be an international organization" is the message" of the Dutch government, said another person. "Mark Rutte's most significant drawback," said an EPO insider, is his "unwillingness to listen to voters. It will finally result in a defeat!"
We have already explained why this is damaging to Holland's national and international image. See for example:
The EPO has become a massive reputational liability rather than a financial boost to the Dutch. █
Permalink
Send this to a friend