03.30.17
Gemini version available ♊︎
Judge Gilstrap alone may have already caused billions of dollars in damages to legitimate (practicing) companies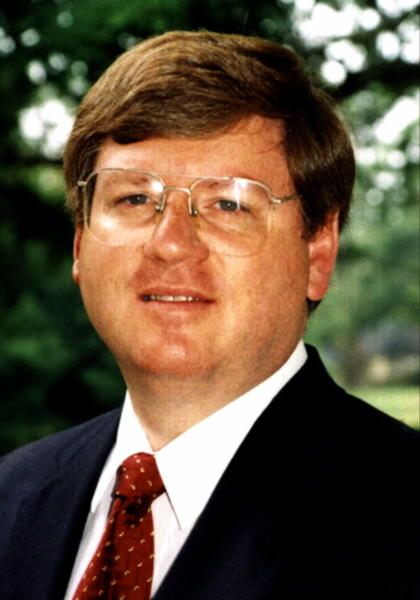 Summary: Courts of the Eastern District of Texas (EDTX or East Texas for short) might soon have to fold or resize, and the local economy adapt to accommodate something other than patent trolls and aggressors, based on words (questions) heard at the highest courtroom in the United States
MANY eyes are on SCOTUS this week, for it can seriously influence the USPTO as much as it influences the courts. Are patent trolls going to receive one final death blow (not entirely mortal, but enough to weed out most of them)? Two cases currently deal with it, one covered in IAM (with the expected bias, being IAM) and another by MIP yesterday. Behind a paywall, as usual, clues are given that the future of patent trolls in the US seems anything but promising. They might soon be more or less defanged, as their historical preference for East Texas can belatedly come to an end. Natalie Rahhal wrote about "[q]uestions from some Supreme Court justices in oral arguments in TC Heartland v Kraft," saying that these "suggested a desire to overturn the Federal Circuit on patent venue."
As a crucial reminder, the Federal Circuit ruled in TC Heartland that it's fine for trolls to carry on and last month Professor Dennis Crouch said that "TC Heartland doesn't seem like a case the Supreme Court would hear simply to affirm" but rather to overturn. There is no level higher than SCOTUS, so if SCOTUS says no to East Texas, then it's a big no. The corporate media obsesses over the effect on local businesses, rather than the effect on victimised companies which get dragged into Texan courts that are a sham. Employees lose their jobs over such lawsuits. Entire companies can collapse. The other day we shared the following video:
"Are patent trolls going to receive one final death blow (not entirely mortal, but enough to weed out most of them)?"Yesterday we wrote about LG resorting to the use of patent trolls for legal leverage — a truly despicable tactic conveniently overlooked by the English-speaking Korean media.
Elsevier, in the mean time, has published this new article titled "Standing Up to the Patent Troll, the Big Bad Wolf of the Patent World" and it's not too flattering to trolls. To quote a part which advocates the America Invents Act:
Regardless of how you define the term "patent troll," most people agree that such entities are bad news for our economy because they cost consumers and retailers billions of dollars each year. The patent troll is, for lack of a better analogy, the big bad wolf of the patent world, huffing and puffing by suing legitimate businesses for patent infringement. The question that remains is what can be done about them? More specifically, must one succumb to litigating a patent infringement lawsuit in federal court in order to defeat a patent troll? The short answer is, not always. Recently Congress, through its passage of the Leahy-Smith America Invents Act ("AIA"), provided alleged patent infringers with several tools to invalidate patents outside of U.S. district court litigation. Indeed, in many instances alleged patent infringers can challenge patents in the U.S. Patent and Trademark Office ("U.S. PTO") using proceedings known as "post-grant proceedings." Among other advantages, post-grant proceedings are typically less expensive and faster than district court litigation. And if the U.S. PTO invalidates one or more claims of a patent before a district court reaches its decision in a patent troll's infringement litigation, the patent troll's district court litigation is likely to end. While there is still much work to be done to solve the problem of patent trolls, Congress' implementation of post-grant proceedings has restored some of the balance of power between patent trolls and those they allege infringe their patents.
The America Invents Act (AIA) has done so much to improve the US patent system and even invalidate a lot of software patents, thanks in part to Alice (SCOTUS). Patent maximalists are still licking their wounds over it and one of them asks questions like, "How Technical Must an Improvement be to Survive 101?" (via this proponent of software patents)
"Now we just need to stride forward or strive for the end of East Texas as the hotbed of patent trolls and then put an end to trolls once and for all."That's the wrong question to ask. 101 is about "abstract" or not, not "technical" (whatever that means) or not; perhaps the writer conflates that with something of the EPO. Either way, the writer says "[t]he technical nature of a claimed improvement is central to the evaluation of claims under 35 U.S.C. § 101. Two recent district court opinions illustrate that whether or not the claims describe an improvement in the functioning of a computer itself can be determinative."
Well, district court opinions barely bear any weight compared to anything from CAFC and SCOTUS, which are both hostile towards software patents in general. Now we just need to stride forward or strive for the end of East Texas as the hotbed of patent trolls and then put an end to trolls once and for all. They are in no way promoting innovation; they suppress innovation. Many of them are being used as proxies of large corporations such as Microsoft in order to taunt and cause damage to their rivals. LG is just one example that we named earlier this week. █
Permalink
Send this to a friend