05.28.18
Gemini version available ♊︎
Deviation from the law can lead to that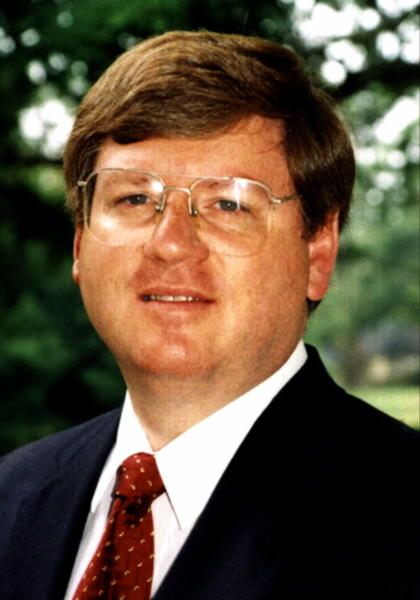 Summary: The 'karma' of the Eastern District of Texas' aggressive policy is a diaspora or mass exodus of businesses, for any presence in the area may prove costly after TC Heartland (a year-old SCOTUS decision)
THE POOR patent trolls…
Earlier this morning we saw one such troll (Texas-based, obviously!) celebrating the USPTO's new chief, adding a cowboy hat to it. Such is their level of maturity and mentality; this particular troll and his boss, as we noted before, refuse to act like grownups.
"Cases continue to pile up regarding litigation venue."But there's a reason for their reliance on Mr. Iancu (USPTO Director appointed by Trump after he had worked for Trump). They just aren't getting their way and some have gone out of business; many are about to. Texas court cases (regarding patents) are running low; the dockets dry up.
Cases continue to pile up regarding litigation venue. The Federal Circuit, for instance, at the middle of May delivered a couple of key rulings which we covered here before. Watchtroll wrote about the first one nearly a fortnight late. It is about the Eastern District of Texas and in a nutshell:
After the case was filed in the Eastern District of Texas, ZTE filed a motion to transfer the case to the Northern District of Texas under 28 U.S.C. § 1404(a) and filed a motion to dismiss for improper venue under 28 U.S.C. § 1406 and § 1400(b). The district court ruled that the Eastern District of Texas was a proper venue. Relying on Fifth Circuit law, the district court denied ZTE's motion to dismiss, finding that ZTE "failed to meet its burden to show that it does not have a regular and established place of business in the District." ZTE filed a petition for a writ of mandamus alleging that the district court improperly placed the burden of proof on the defendant.
The subject of litigation venue trended more than a week ago; here's another one covered at the time and belatedly by Watchtroll:
The Court found that a corporation resides only in one judicial district, not all dsitricts within the state where it is incorporated. First, the plain reading of "the judicial district" indicated that Congress had in mind one particular judicial district where the defendant had committed acts of infringement and had a regular and established place of business. Additionally, other venue rules promulgated near the same time as § 1400(b) included a clear statement that venue could lie in multiple districts when Congress intended that result. Although Fourco established that incorporation within the state is necessary for venue purposes and sufficient for venue in single-district cases, it did not imply that venue was proper in every district within the state.
This comes almost exactly a year after TC Heartland.
How about when the venue is Dallas (also Texas)? Watch this new article labeled "Dallas Invents". This isn't "Dallas Invents" but "Dallas attracts patent trolls by ruling in their favour in nearby towns" (so that these trolls become Texas-based). The article says: "Patents granted include Nuvectra Corporation's paired communication between an implanted medical device and an external control device; Toyota's "cloaking" apparatus and method for making an object appear transparent; and NewVoiceMedia's workflow triggering that uses real-time analytics for intelligent sales engagement."
"One might joke that James Rodney Gilstrap, who boasted that he was helping his town, actually accomplished the exact opposite thing. He has become a death knell to job opportunities in the whole region."It's just one of those 'shopping list' articles and it has little or nothing to do with Dallas. Some of these companies aren't even American, let alone Texan.
Meanwhile we learn that the University of Texas still goes after companies where they aren't really based! See this update on Board of Regents, The University of Texas System et al v. Medtronic, Inc. et al:
The court denied a defendant's motion to dismiss plaintiffs' patent infringement action for improper venue because defendant had a regular and established place of business in the district by ratifying its subsidiary's manufacturing and research facility as its own place of business.
As readers may recall, courts in Texas grossly misused their power last year. The "reprehensible" [1, 2] Judge Gilstrap, for example, got reprimanded for ignoring the Rule of Law (or courts above him) to keep lawsuits in an improper venue (his own). Behaviour such as this is only likely to discourage companies from opening branches in Texas; moreover, it might encourage them to leave or shut down existing branches. They're making an error by making the "selling point" of this place patent litigation; they temporarily attract many patent trolls and defendants (accused parties) and in the long run they lose both, as well as actual businesses. One might joke that James Rodney Gilstrap, who boasted that he was helping his town, actually accomplished the exact opposite thing. He has become a death knell to job opportunities in the whole region. █
Permalink
Send this to a friend