"Reprehensible" Judge Rodney Gilstrap Ignores the Supreme Court of the United States
Dr. Roy Schestowitz

2017-09-12 03:07:51 UTC
Modified: 2017-09-12 03:07:51 UTC
"Reprehensible" is what high-profile US politicians call him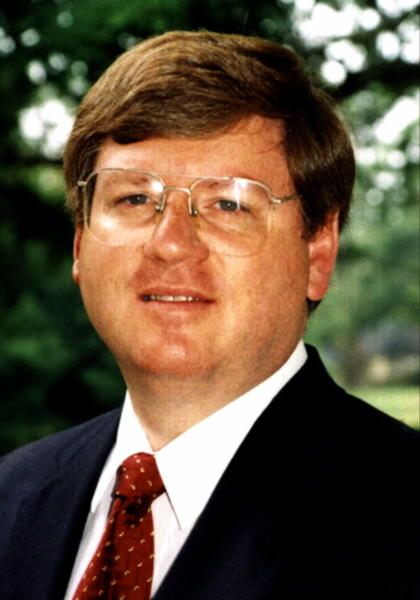 Summary: In spite of the TC Heartland case, Rodney Gilstrap (pictured above) continues to facilitate and embolden patent trolls, whose experience suggests that Gilstrap is their ally, not quite an objective judge
THIS summer (in May to be more precise) the Supreme Court of the United States ruled against the "forum shopping" (or venue shopping) which drove many trolls (and their victims) into Gilstrap's biased court. Rodney Gilstrap is basically the 'Trump' of the legal system. It doesn't matter what the law says as long as he and his friends benefit financially. This is what some US politicians have spoken negatively about.
According to reports, including
this one from earlier this month
, Gilstrap continues to disregard the highest court in the US -- a trend which we took note of last month. To quote:
We've written a few times about Judge Rodney Gilstrap, an East Texas federal district court judge, whom patent trolls seem to love. For well over a decade, we've discussed how patent trolls absolutely love to file cases in East Texas, and in the past few years, Gilstrap has basically been the judge for patent cases in East Texas. Incredibly, in 2016, Gilstrap alone handled 20% of all patent cases in the country (that was true in earlier years as well). Not 20% of the patent cases filed in East Texas -- but in the whole country. And if you read that link, you see that Gilstrap seems (a) proud of this and (b) insists that people are upset about all the patent cases going to East Texas because they don't like small-town America -- and not because the court makes it that much easier for trolls to shake down everyone.

Now, as you may recall, the Supreme Court, just a few months ago, appeared to slam the door shut on patent troll venue shopping with its ruling in the TC Heartland case. In that case, the Supreme Court ruled that patent law is pretty clear, that you need to sue where the supposed infringer "resides." For years, the courts had ignored this -- despite it being plainly stated in the law -- and said that you could file a lawsuit wherever a company did any business (and with many companies, that means anywhere at all).
What good is a patent system which disregards the Supreme Court or simply works around it? What does that do to its legitimacy? This is in no way beneficial to the image of the
USPTO
, either. It's bad enough that it continues granting software patents after
Alice
. As a side story, earlier today the trolls' site, IAM, said that a Ford-connected firm was passing patents to a troll, Michigan Motor Technologies LLC, whereupon it
sued a Korean company
. To quote:
An entity called Michigan Motor Technologies LLC filed the lawsuit on 1st September in the Eastern District of Michigan, with Hyundai as sole defendant. According to records obtained via Lex Machina, the complaint alleges infringement of 21 US patents, many of which are related to engines and fuel systems.
Lex Machina does some splendid work; what's worth noting here is that the lawsuit is initiated through a troll, probably in order for Hyundai to
not
be able to defend itself by counterclaims. This is what the US patent system has been reduced to and if Battistelli gets his way,
EPO
will become the same thing.
⬆