06.15.18
Gemini version available ♊︎
They have the audacity to call patent tribunals "death squads" whilst abusing immunity to dodge these tribunals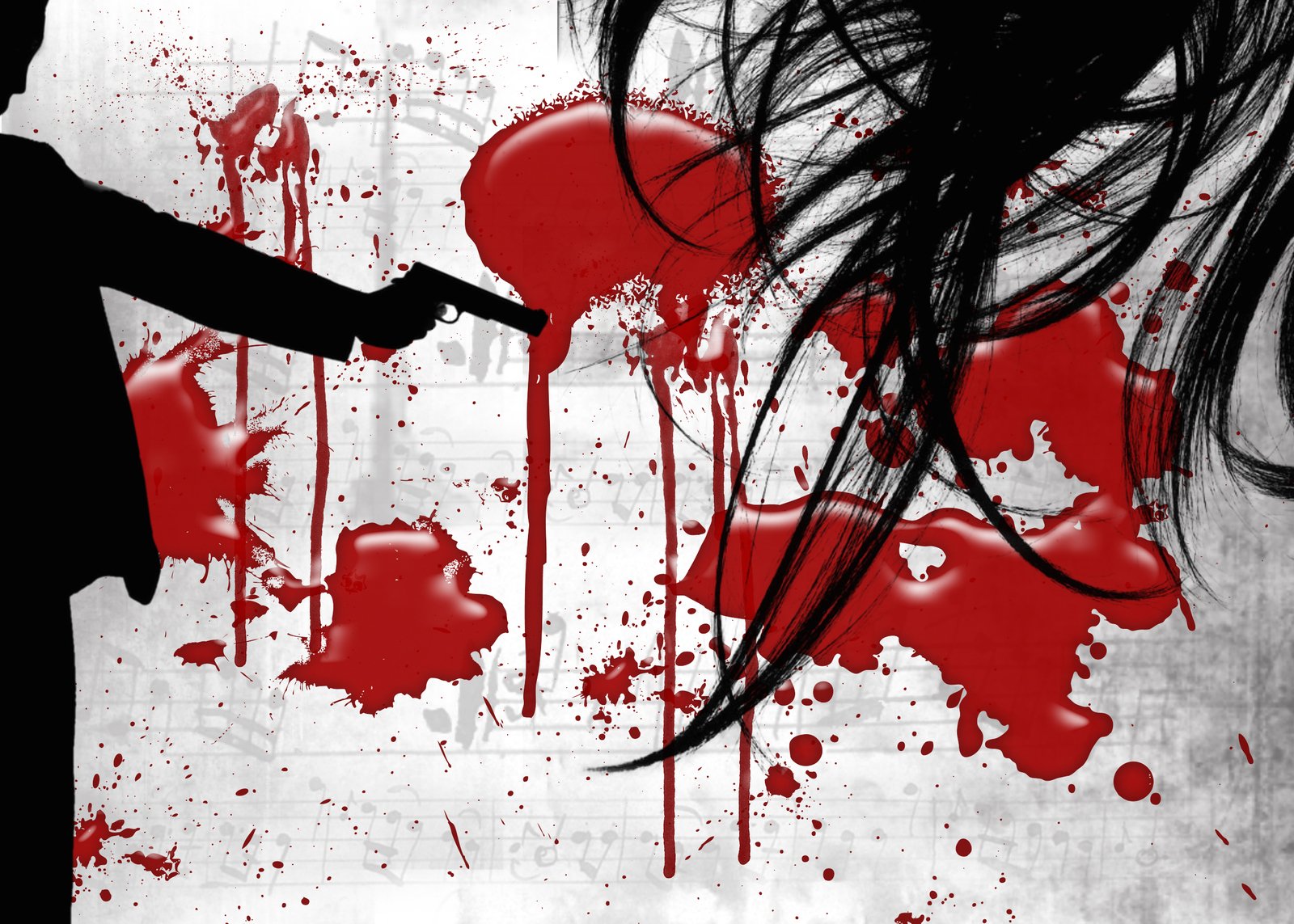 Summary: Auditory roles which help ascertain high quality of patents (or invalidate low-quality patents, at least those pointed out by petitions) are being smeared, demonised as "death squads" and worked around using dirty tricks that are widely described as "scams"
THE quality of patents — not the quantity — matters a lot; a new letter about the EPO demonstrates just that and USPTO leadership ought to take notice. Failing to ensure high patent quality or inability to assure consistent patenting standards may be disastrous; for instance, if an office grants very low-quality patents for a number of months/years, that may be enough to muddy the water and harm the reputation of (or confidence in) all patents, collectively. People and firms pay a humongous amount of money to patent offices under the assumption that granted patents would then be honoured by courts. When that stops happening the demand for patents declines and many are considered questionable if not worthless.
"This post is about the USPTO, where attacks on PTAB have intensified also at the executive level (not judicial), adding to the loud if not aggressive protests from patent extremists."The Patent Trial and Appeal Board (PTAB) is the American equivalent of Europe's BoA and it's constantly under attack from patent maximalists, including Battistelli's American equivalent, Andrei Iancu. He too is a patent maximalist, having come from a law firm and as we recalled in the previous post, he and Battistelli now jointly participate (in capacity as keynote speakers) in PTAB-bashing events organised by IAM, the patent trolls' lobby. Why do they hate patent quality so much? Can't they just accept what judges keep saying rather than cherry-pick whatever decision suits their personal agenda? Battistelli's Office has demolished BoA (its capacity and its independence); Iancu hopes to do the same to PTAB, but after Oil States he's facing an uphill battle. Iancu is not a judge and he can't just defy laws or court rulings. Leave that to Battistelli, who exploits diplomatic immunity to routinely break the law and refuse to obey court orders. Anyway, this post isn't about the EPO, which seems so defunct that António Campinos comes into Office only to fire workers. This post is about the USPTO, where attacks on PTAB have intensified also at the executive level (not judicial), adding to the loud if not aggressive protests from patent extremists.
The 'all-knowing' Mr. Gross has just said:
PTAB abuses [Section] 101 again:"we fail to see, how … ranking step, requires something other than computer functions that are well-understood, routine, and conventional, such as receiving, processing, and displaying data" https://e-foia.uspto.gov/Foia/RetrievePdf?system=BPAI&flNm=fd2016004545-05-25-2018-1 … FFS all computer functions process data!
"There's no PTAB abuse," I told him. "The abuse was granting software patent in the first place."
PTAB is, in effect, cleaning up the mess, as per the law and the Supreme Court's decisions.
Then he started insinuating — yet again — that invalidating bogus patents is like "killing" (remember that they call judges and courts "death squads"). A couple of new examples:
If heard by usual PTAB panel suspects this patent is 100% dead under §101: rejection of "managing access to a partition of another airline's flight-inventory database" is reversed! https://e-foia.uspto.gov/Foia/RetrievePdf?system=BPAI&flNm=fd2017002396-05-30-2018-1 … Apparently these judges didnt get "kill everything as abstract idea" memo
Goldman Sachs is getting KILLED at PTAB trying to get cases on trading technology; I have to wonder who is advising them to challenge these 101 rejections – its like watching Pickett's charge: https://e-foia.uspto.gov/Foia/RetrievePdf?system=BPAI&flNm=fd2016008456-05-29-2018-1 … guess its nice work if you can get it
"It's called applying the law," I told him, not "killing".
People like him won't listen. They contribute articles to massive patent trolls such as Dominion Harbor. To them, justice is a "death squad". They, the trolls, are what exactly? They blackmail firms, just like the Mafia. Who's more worthy of the label "death squad"? Judges or patent trolls?
Anyway, the good news is that these people aren't getting their way. They have been reduced to cherry pickers of district court cases, not Federal Circuit or even the Patent Trial and Appeal Board (PTAB). Borehead, LLC v Ellingson Drainage, Inc. was brought up yesterday. This is clearly not a case involving software patents or even patents on life. We suppose that patent maximalists like Patent Docs (Donald Zuhn in this case) only ever wind up/prefer to point out those oddball "35 U.S.C. § 101″ challenges that aren't relevant to § 101. To quote some portions:
Ellingson moved to dismiss Borehead's complaint, arguing that claim 1 is drawn to an abstract idea that is not patent eligible under 35 U.S.C. § 101. To determine whether claim 1 is directed to a patent ineligible abstract idea, the District Court applied the two-part inquiry set forth by the Supreme Court in Alice Corp. Pty. Ltd. v. CLS Bank Int'l. The inquiry requires that a court first determine whether the claim is directed to an abstract concept, and if so, determine whether additional elements transform the nature of the claim into a patent‐eligible application, which the Supreme Court described as "a search for an 'inventive concept.'"

[...]

In addition, the Court noted that "[e]ven if Claim 1 could be considered to be directed at an abstract concept, it nevertheless incorporates the inventive idea of rearranging the conventional steps of moving pipe underground beneath an obstacle in a non‐conventional way in order to make the process easier and safer." The District Court therefore denied Ellingson's motion to dismiss Borehead's complaint.
Well, we've seen this pattern before, even one day beforehand (more like a Mayo-type challenge, also in a district court). This is just a case of misapplying Alice or a weak defense strategy. But still, if appealed to the Federal Circuit, the defendant might get its way. The Federal Circuit is a lot stricter (compared to district courts).
Patent maximalist Iancu meanwhile makes his next move. "Memorandum addresses the question of how to evaluate the patent eligibility of method of treatment claims in light of the Federal Circuit decision in Vanda," Michael Loney recalled (it's from a day earlier).
Thus far we've seen plenty of rhetoric from Iancu, but never any substantial changes to law and practice. Maybe he's just trying to appease the hounds who lobby him, telling them what they wish to hear rather than what's about to really happen. IAM even puts words in his mouth, as does Watchtroll (like fabricating statements for dramatic headlines). This is just their modus operandi.
Writing about a PTAB inter partes review (IPR), Docket Navigator has just said that in Prisua Engineering Corp. v Samsung Electronics Co., Ltd. et al the relatively fresh SAS Institute Inc. v Iancu was brought up:
Following a jury trial but prior to the entry of judgment, the court sua sponte stayed plaintiff's patent infringement action pending inter partes review after the PTAB reinstituted review in response to the Supreme Court's decision in SAS Institute Inc. v. Iancu, 138 S. Ct. 1348 (2018).
This does not actually change the outcome, only the process. This might slow down PTAB a little. Maybe that's what the anti-PTAB lobby really hopes for. Watchtroll and the patent trolls' lobby (IAM) now speak of the latest anti-PTAB initiative, courtesy of Orrin Hatch [1, 2]. IAM's 'lobbyist' who was 'assigned' to Iancu said this: "US Senator Orrin Hatch has introduced a legislative amendment which would prevent generic drug companies from challenging brand-name drug patents using both the Hatch-Waxman and an inter partes review (IPR) routes. Instead, they would be forced to choose which of the two procedures that are currently available to them to use. IPR has proved to be particularly unpopular with the brand-name drug industry. It has complained that pharma patent owners face the twin threat of a Hatch-Waxman challenge, which has been in place for more than 30 years, and, since 2012, a post issuance review from generic competitors. "
So Mr. Hatch basically protects giant pharmaceutical firms from generics, in essence harming poor people, denying them access to affordable medicine. It might be worth looking who donates to Hatch's campaign if he seeks to shield them from PTAB's scrutiny. Did Allergan offer some money?
And speaking of shielding oneself from PTAB's scrutiny, remember what Allergan attempted to do with a tribe, as we last recalled some days ago because the tribe's lawyer doubled down on the "scam". Watchtroll's Steve Brachmann (anti-PTAB because he's paid for it) is 10 days late to the news. Yesterday he wrote:
On Monday, June 4th, the Court of Appeals for the Federal Circuit heard oral arguments in St. Regis Mohawk Tribe v. Mylan Pharmaceuticals, a case appealed from the Patent Trial and Appeal Board (PTAB) which asks the appeals court to determine whether tribal sovereign immunity can be asserted to terminate inter partes review (IPR) proceedings at the PTAB. The Federal Circuit panel consisting of Circuit Judges Kimberley Moore, Timothy Dyk and Jimmie Reyna lobbed tough questions at counsel representing appellants St. Regis and Allergan, appellees Mylan and Teva as well as the respondent for the U.S. federal government, without giving much clue as to whether the panel favored the argument offered by any particular side.
Nobody should be immune from PTAB, not even government departments or universities. If patents were granted in error by the Office, then there should be a path for revocation. It's really as simple as that. The above case is part of an elaborate "scam" because a tribe pretends to be a patent holder… of a patent it has absolutely nothing to do with, rendering it a clear misuse of tribal immunity that earned scorn and wrath from judges and politicians, not just the media. █
Permalink
Send this to a friend