07.02.19
Gemini version available ♊︎
Justice doesn't matter. The only thing that matters now is speed and volume of patent "delivery" (grant).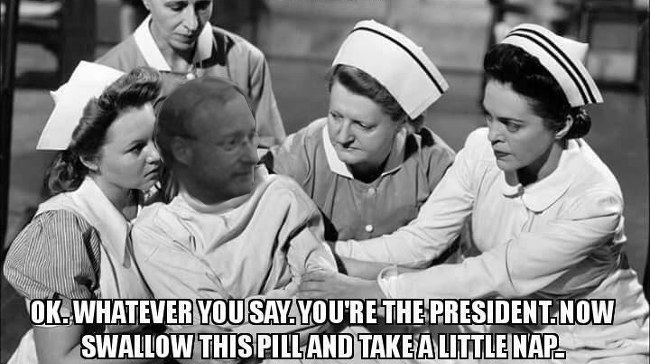 A morbidly sick kakistocracy is what the EPO turned into (in less than a decade)
Summary: The printing/litigation machine that the Office has devolved into is certainly good for patent trolls, but not for anybody else; those who don't play along are sooner or later ousted (for caring about proper examination and underlying justice)
IN THE PREVIOUS EPO post we spoke about the collapse in patent quality and silencing of all sources of criticism. Team Campinos/Battistelli has long been more interested in squashing and muzzling media/bloggers than it was in solving the stated (by media/bloggers) problems. Last week's leak (a program euphemistically-named "Collaborative Quality Improvements") shows that collapse in patent quality is now branded "Collaborative" and "Quality Improvements". More marketing than substance. More PR than science.
"More marketing than substance. More PR than science."Our newly-published leaks are obviously ignored by the European media (don't even bother trying to get the media interested), which the EPO gives money to (it helps keep it silent). We get some truly explosive material about the EPO published almost each and every week. The corporate media refuses to even touch it. They stonewall. They'd rather not say why the issues aren't being covered. Such is the impact of the officials buying silence from this media (at our expense). It's corruption that in effect extends to the media. It's disturbing and troubling to me, both as a European citizen and one who spent decades writing about injustices. I've never seen anything like that (when covering Microsoft abuses the media at least showed interest). Days ago we added another leak about mass-demoted Directors. Media response? Nothing! They didn't even tweet about this. Nothing. What ought to have been front page news in some circles (e.g. sites about patent 'news'*) was simply ignored. As someone put it this morning: "Meanwhile, Angel Aledo and Diego Eguidazu (http://techrights.org/wp-content/uploads/2019/03/DEA-LinkedIn.pdf …), having destroyed many people´s careers, enjoy a huge salary at @EPOorg without ever passing an #epso @EU_Careers competition, just because they are under the Campino´s Mafia http://techrights.org/2019/06/01/antonio-campinos-isnt-change/ … #EqualRights"
Donald Zuhn has meanwhile been spreading to syndicated 'news' sites (actually, lawyers' sites treated by Google News as "news") this latest post of his from Patent Docs, a patent maximalists' site. It's about another pilot (notorious like all the rest). Can we call it "globalisation" wherein the goal is lowering labour standards, examination thresholds/practices, and patent quality (e.g. calling bunk software patents "hey hi")? In his own words (notice the recurring theme, words like "Cooperation" and "Collaboration" again):
In a Patent Alert e-mail distributed last week, the U.S. Patent and Trademark Office announced that beginning July 1, 2019, the Office would once again be accepting new International applications to the IP5 Patent Cooperation Treaty (PCT) Collaboration Search and Examination (CS&E) pilot program. In a notice published in the Federal Register last year (83 Fed. Reg. 30147), the Office announced its first year of participation in the pilot program, which ran from July 1, 2018 until June 30, 2019. The second year of the Office's participation in the program begins tomorrow and runs through June 30, 2020. The pilot program was initiated to assess user interest for a CS&E product (i.e., an International search report and written opinion prepared by collaborating examiners from the IP5 Offices), as well as whether the collaboration results in efficiency gains by the IP5 Offices.
And here comes yet another pilot, belatedly posted with an older date (probably a CMS/editing error) (warning: epo.org link) to show how the EPO prioritises patent trolls and/or presumption of guilt (leapfrogging justice). What an awful strategy which values/favours parasites and litigators, not innovation.
So the EPO says it wants patent trolls et al "obtaining patents more quickly and efficiently" irrespective of underlying facts, legal validity etc. In its own words:
With effect from 1 July 2019, the European Patent Office (EPO) will be extending its PPH pilot programme with IP Australia, thus enabling applicants at both offices to continue obtaining patents more quickly and efficiently.

The PPH pilot programme is being extended for three years until 30 June 2022, and the current conditions and requirements for participation will continue to apply.
Anyone who thought that Campinos might be "hope" or "change" or "improving things" must rethink things quickly. He's already deranking/demoting dozens of Directors he does not like (replacing them with his minions) and planning to fire a lot of people, under the guise of "sustainability" or "efficiency" or "agility" (like he did at his former employer). It's quickly escalating and it will inevitably become a dictatorship (or takeover) of patent maximalists like never seen elsewhere (not even in China). █
____
* We don't really cover these matters as closely as before anymore, but the good news is that patent maximalists' sites/blogs are deteriorating and perishing.
Managing IP is deteriorating along with Patent Docs, Watchtroll (back to ranting about very old 35 U.S.C. § 101 cases in "Federal Circuit Cellspin Ruling Provides Important Clarifications on Aatrix and Berkheimer"), IAM and Patently-O. They lost many of their key writers and don't have much to write, so they yank out 'meta' articles like this one instead. Managing IP — a de facto think tank of patent maximalists and Battistelli — is stacking panels again in order to stage bogus debates where one side of the debate is excluded, as usual.
Permalink
Send this to a friend