04.24.21
Gemini version available ♊︎
Summary: RSS feeds aren't about selling you stuff and manipulating/swaying you in some other direction (like click-bait inside timelines and sidebars, a de facto 'noise machine'), for they compete on grounds like reliability rather than clicks or "screen time", so you can concentrate on what's really going on, in general, and what you currently read; today we share an up-to-date list of RSS feeds for Free software and BSD/GNU/Linux
THE Web is a very, very noisy place and many people fail to realise just how noisy it is (unless they take a 'break' or choose alternative means, including RSS instead of Web pages). Sure, most RSS feeds are still HTTP/S and HTML, but that too may change over time because of Gemini protocol (gemini://) and some work in progress towards standardising syndication/aggregation. The links below say more about why RSS is so much better:
"The end goal is to take control back from companies that censor/filter news."The previous video explained why society would likely be better off with RSS, not centralised platforms many know as social control media (a consolidation plot/agenda, much like clown computing).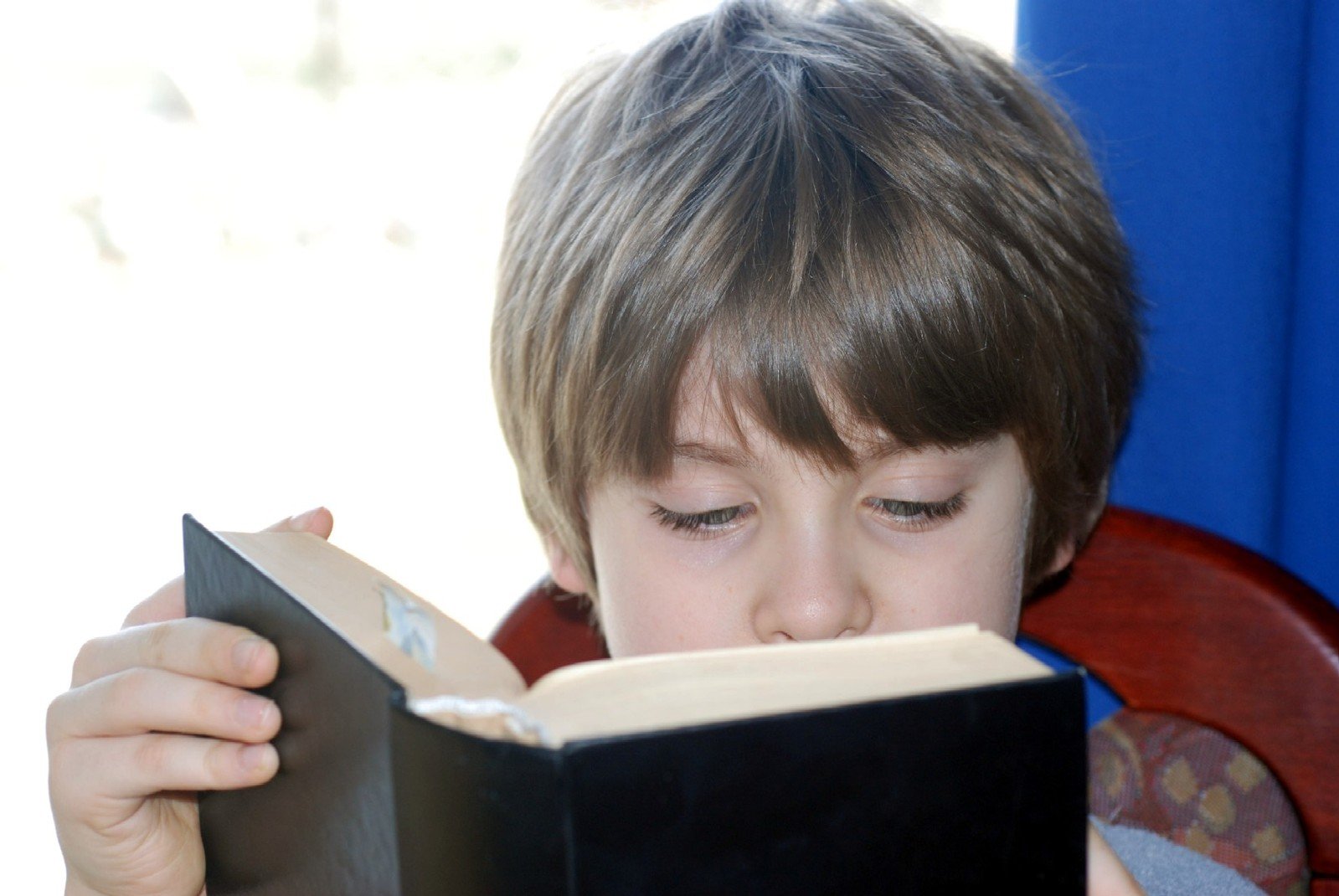 To get the ball rolling, for those who aren't already using RSS readers, added below is a long list of RSS feeds and their respective sites. About 460 feeds are listed, for sites/URLs which aren't endorsements but just a raw list (feed name/title typically just derived from the feed, not manually improved/completed). Some of them may no longer work, but I typically delete those that stop working, so this list ought to be mostly current.
The end goal is to take control back from companies that censor/filter news. To become independent or liberated from sources of potential abuse (of power), or for autonomy/self-governance over one's reading (no "algorithms" and "hey hi" in the middle) we really ought to adopt this approach and encourage others to do the same. Google and its sponsored proxies (including Mozilla) won't help people adopt RSS feeds; they actively sabotage existing support for it. It doesn't suit the agenda of advertisers.
For those who want to follow us or syndicate over Gemini (gemini://), use gemini://gemini.techrights.org/feed/ with an archive in gemini://gemini.techrights.org/daily-feed/ or IPFS index in Gemini at gemini://gemini.techrights.org/ipfs/ (corresponding to text or
HTML index over HTTP).
Is RSS technology, combined with self-hosting, the 'vaccine' against oligarchs-led 'cancel culture'? They wish to surgically remove critical voices; centralisation makes that incredibly easy/easier, bringing audience to infinitesimally low levels with the flick of a button or a phonecall. █
MontanaLinux.org – THE resource for Linux users in Montana: https://www.montanalinux.org/ – http://www.montanalinux.org/rss.xml
Planet Debian: https://planet.debian.org/ – https://planet.debian.org/rss20.xml
Debian News: https://www.debian.org/News/ – https://www.debian.org/News/news
Opensource.com: https://opensource.com/frontpage – https://opensource.com/feed
Fedora People: https://fedoraproject.org/people/ – http://fedoraplanet.org/rss20.xml
nardasev: https://nardasev.wordpress.com – https://nardasev.wordpress.com/feed/
Red Hat Blog: https://www.redhat.com/en/rss/blog – https://www.redhat.com/en/rss/blog
RHD Blog: https://developers.redhat.com/blog – https://developers.redhat.com/blog/feed/
Blog – Open Source Security: https://opensourcesecurity.io – https://opensourcesecurity.io/blog/feed
Fedorausers.de aggregator: http://www.fedorausers.de/aggregator/categories/5 – http://www.fedorausers.de/aggregator/rss/5
OpenShift Blog: https://blog.openshift.com – https://blog.openshift.com/feed/
Kparal's Fedora Blog: https://kparal.wordpress.com – https://kparal.wordpress.com/feed/
Red Hat Stack: https://redhatstackblog.redhat.com – https://redhatstackblog.redhat.com/feed/
Red Hat Security Blog Blog Posts: https://access.redhat.com/blogs/766093/posts – https://access.redhat.com/blogs/766093/feed
LinuxQuestions.org – Linux – News: https://www.linuxquestions.org/questions/ – http://www.linuxquestions.org/syndicate/lqnews.rss
open: http://opendotdotdot.blogspot.com/ – http://feeds.feedburner.com/Open
DistroWatch.com: Distributions: http://distrowatch.com/ – http://distrowatch.com/news/dwd.xml
Mandriva Linux Chronicles: http://mandrivachronicles.blogspot.com/ – http://mandrivachronicles.blogspot.com/feeds/posts/default?alt=rss
Mageia Blog (English): https://blog.mageia.org/en – https://blog.mageia.org/en/feed/
LifeOnLinux Latest Articles: https://www.lifeonlinux.com/ – https://www.lifeonlinux.com/article_rss.php
GamingOnLinux.com Latest Articles: https://www.gamingonlinux.com/ – http://www.gamingonlinux.com/article_rss.php
The Mozilla Blog: https://blog.mozilla.org – https://blog.mozilla.org/feed/
Planet Mozilla: https://planet.mozilla.org/ – https://planet.mozilla.org/rss20.xml
Phoronix: https://www.phoronix.com/ – http://www.phoronix.com/rss.php
LXer Linux News: http://lxer.com/ – http://lxer.com/module/newswire/headlines.rss
LinuxInsider: http://www.linuxinsider.com – http://www.linuxinsider.com/perl/syndication/rssfull.pl
openSUSE News: https://news.opensuse.org – https://news.opensuse.org/feed
Planet SUSE: http://planet.opensuse.org – http://planet.opensu.se/rss10.xml
Open Source: https://www.zdnet.com/ – http://blogs.zdnet.com/open-source/wp-rss2.php
Latest topics for ZDNet in Linux: https://www.zdnet.com/ – http://www.zdnet.com/topic/linux/rss.xml
FOSS Force: https://fossforce.com – http://fossforce.com/feed/
LWN.net: https://lwn.net – https://lwn.net/headlines/newrss
Open Source – Ars Technica: https://arstechnica.com – http://feeds.arstechnica.com/arstechnica/open-source
Linux Today: https://www.linuxtoday.com/ – http://linuxtoday.com/biglt.rss
Planet Ubuntu: http://planet.ubuntu.com/ – http://planet.ubuntu.com/rss20.xml
Ubuntu Fridge: https://ubuntu-news.org – http://feeds.feedburner.com/ubuntu-news
Ubuntu Geek: http://www.ubuntugeek.com – http://feeds.feedburner.com/UbuntuGeek
Design: https://ubuntu.com/blog/feed – http://design.canonical.com/feed
Ubuntu Insights: https://ubuntu.com//blog/feed – http://insights.ubuntu.com/feed
Linux.com – Content Feed: https://www.linux.com – http://www.linux.com/rss/feeds.php
Blog of helios: http://linuxlock.blogspot.com/ – http://linuxlock.blogspot.com/feeds/posts/default?alt=rss
KDE Dot News: https://dot.kde.org/frontpage – http://www.kde.org/dotkdeorg.rdf
KDAB Blogs – KDAB: https://www.kdab.com – https://www.kdab.com/category/blogs/feed/
Open Source Initiative blogs: https://opensource.org/blog – http://www.opensource.org/blog/feed
Featured Blogs: http://www.linux.com/news/featured-blogs – http://linux.com/news/featured-blogs?format=feed&type=rss
Goodbye, Microsoft® : News: http://www.goodbyemicrosoft.net/ – http://www.goodbyemicrosoft.net/e107_plugins/rss_menu/rss.php?news.2
/home/liquidat: https://liquidat.wordpress.com – http://liquidat.wordpress.com/feed/
LinuxGizmos.com: http://linuxgizmos.com – http://linuxgizmos.com/feed
tecosystems: https://redmonk.com/sogrady – http://feeds.feedburner.com/tecosystems
LinuxBuzz: https://www.linuxbuzz.com – http://www.linuxbuzz.com/rss
Alien Pastures: https://alien.slackbook.org/blog – http://alien.slackbook.org/blog/feed/
DebugPoint.com: https://www.debugpoint.com – http://www.debugpoint.com/feed/rss/
Moved by Freedom – Powered by Standards :: A Blog by Charles-H. Schulz: http://standardsandfreedom.net – http://standardsandfreedom.net/index.php/feed/
LinuxG.net: http://linuxg.net – http://feeds.feedburner.com/Linuxg
FOSSMint: Everything About Linux and FOSS: https://www.fossmint.com – https://www.fossmint.com/rss
Linux Handbook: https://linuxhandbook.com/ – https://linuxhandbook.com/rss
RoseHosting Blog: https://www.rosehosting.com/blog – https://www.rosehosting.com/blog/feed/
LinuxNov: https://techbreach.co – https://www.linuxnov.com/rss
Dedoimedo RSS: https://www.dedoimedo.com – http://www.dedoimedo.com/rss_feed.xml
FOSS Post: https://fosspost.org – https://fosspost.org/feed
UX Techno: https://linuxroutes.com – https://feeds.feedburner.com/linuxroutesFeed
Planet GNOME: https://planet.gnome.org/ – http://planet.gnome.org/rss20.xml
Kernel Planet: http://planet.kernel.org – http://planet.kernel.org/rss20.xml
Linux Tutorials & guide: https://www.linuxtechi.com – http://www.linuxtechi.com/feed/
Sailfish OS Reviews: https://reviewjolla.blogspot.com/ – http://reviewjolla.blogspot.fi/feeds/posts/default?alt=rss
Notes on Linux: http://cubexyz.blogspot.com/ – http://cubexyz.blogspot.com/feeds/posts/default?alt=rss
That Linux Thing: http://thatlinuxthing.blogspot.com/ – http://thatlinuxthing.blogspot.com/feeds/posts/default
Scribbles and Snaps: http://scribblesandsnaps.com – http://scribblesandsnaps.com/feed/
Tecmint: Linux Howtos, Tutorials & Guides: https://www.tecmint.com – https://www.tecmint.com/feed/
Hectic Geek – Application Software & OS Reviews: https://www.hecticgeek.com – http://www.hecticgeek.com/feed/
Hanno's blog: https://blog.hboeck.de/ – https://blog.hboeck.de/feeds/index.rss2
All commands: http://www.commandlinefu.com/commands/browse/rss – http://feeds2.feedburner.com/Command-line-fu
Docker Pirates ARMed with explosive stuff: https://blog.hypriot.com/index.xml – http://blog.hypriot.com/index.xml
LibreByte: https://www.librebyte.net – https://www.librebyte.net/en/feed
Jolla Users Blog: http://www.jollausers.com – http://www.jollausers.com/feed/
Linux Hint: https://linuxhint.staging.wpengine.com – https://linuxhint.staging.wpengine.com/feed/
Planet Gentoo: https://planet.gentoo.org – https://planet.gentoo.org/rss20.xml
Linux Scoop: https://linuxscoop.com – http://linuxscoop.com/feed/rss
Everyday Linux User: http://www.everydaylinuxuser.com/ – http://www.everydaylinuxuser.com/feeds/posts/default
Planet Arch Linux: https://archlinux.org/planet/ – https://planet.archlinux.org/rss20.xml
It's FOSS: https://itsfoss.com – http://feeds.feedburner.com/ItsFoss
Budgie on Solus: https://getsol.us/categories/budgie/ – https://solus-project.com/categories/budgie/index.xml
OCS-Mag: http://www.ocsmag.com – http://www.ocsmag.com/feed/
Planet KDE: https://planet.kde.org/ – http://planetkde.org/rss20.xml
2daygeek.com: https://www.2daygeek.com – https://www.2daygeek.com/rss
Freedom Penguin: https://freedompenguin.com – http://feeds.feedburner.com/FreedomPenguin?format=xml
OSTechNix: https://ostechnix.com – http://feeds.feedburner.com/Ostechnix
Benjamin Kerensa dot Com: http://benjaminkerensa.com – http://feeds.feedburner.com/bkerensa
LinuxTechLab: https://linuxtechlab.com – http://feeds.feedburner.com/LnuxTech-lb
DistroWatch.com: DistroWatch Weekly: http://distrowatch.com/ – http://distrowatch.com/news/dww.xml
Ubuntu Portal: https://ubuntuportal.com – http://feeds.feedburner.com/ubuntuportal
Planet Pitivi: http://pitivi.org/planet/ – http://pitivi.org/planet/rss20.xml
Kdenlive: https://kdenlive.org – https://kdenlive.org/feed/
major.io: https://major.io/ – http://major.io/feed/
DryDeadFish: https://www.drydeadfish.co.uk – http://www.drydeadfish.co.uk/feed/
Linux notes from DarkDuck: http://linuxblog.darkduck.com/ – http://linuxblog.darkduck.com/feeds/posts/default
Purism: https://puri.sm/ – https://puri.sm/feed/
Fitzcarraldo's Blog: https://fitzcarraldoblog.wordpress.com – https://fitzcarraldoblog.wordpress.com/feed/
VITUX: https://vitux.com – https://vitux.com/feed
nixCraft: https://www.cyberciti.biz – http://www.cyberciti.biz/feed/
LinOxide: https://linoxide.com – https://linoxide.com/feed/
Matthew Garrett: https://mjg59.dreamwidth.org/ – http://mjg59.dreamwidth.org/data/rss
Arch Linux: Recent news updates: https://archlinux.org/news/ – https://www.archlinux.org/feeds/news
BinaryTides: http://www.binarytides.com – http://www.binarytides.com/feed/
LinuxPlanet: http://www.linuxplanet.com – http://www.linuxplanet.com/rss
Allan McRae: http://allanmcrae.com – http://allanmcrae.com/feed/
The Software Freedom Law Center Blog: https://www.softwarefreedom.org/blog/ – https://www.softwarefreedom.org/feeds/blog/
Howtoforge Linux Howtos und Tutorials: https://www.howtoforge.com – https://www.howtoforge.com/feed.rss
Datamation.com: https://www.datamation.com/rss – http://www.datamation.com/rss.xml
Pitivi: https://pitivi.wordpress.com – https://pitivi.wordpress.com/feed/
Linux FAQ: https://www.xmodulo.com – http://xmodulo.com/feed
postmarketOS Blog: https://postmarketos.org/blog/ – https://postmarketos.org/blog/feed.atom
Rich0′s Gentoo Blog: https://rich0gentoo.wordpress.com – https://rich0gentoo.wordpress.com/feed/
Linux Uprising Blog: https://www.linuxuprising.com/ – https://feeds.feedburner.com/LinuxUprising
AndreLDM Blog: https://andreldm.com/ – https://andreldm.com/feed.xml
Web Upd8 – Ubuntu / Linux blog: http://www.webupd8.org/ – http://feeds2.feedburner.com/webupd8
Ubuntu Buzz !: http://www.ubuntubuzz.com/ – http://feeds.feedburner.com/Ubuntubuzz
The Linux Mint Blog: https://blog.linuxmint.com – http://blog.linuxmint.com/?feed=rss2
Ctrl blog: https://www.ctrl.blog/ – https://www.ctrl.blog/feed/rss2
Tecmint: Linux Howtos, Tutorials & Guides: https://www.tecmint.com – http://feeds.feedburner.com/tecmint
TechSource: https://www.junauza.com/ – http://feeds.feedburner.com/SimplyJun
Jolla Blog: https://blog.jolla.com – https://blog.jolla.com/feed/
The Linux Kernel Archives: https://www.kernel.org/ – https://www.kernel.org/feeds/all.atom.xml
Xfce News: https://xfce.org/about/news – https://xfce.org/feed?lang=en
Planet Slackware Indonesia: https://planet.slackware-id.org/ – http://planet.slackware-id.org/atom.xml
[RSS/Feed] nixCraft: Linux Tips, Hacks, Tutorials, And Ideas In Blog Format: https://www.cyberciti.biz/atom/ – https://www.cyberciti.biz/atom/atom.xml
Alien Pastures: https://shallowsky.com/blog – http://shallowsky.com/blog/index.rss
MATE: https://mate-desktop.org/ – http://mate-desktop.com/rss.xml
Linuxtechi: https://www.linuxtechi.com – https://www.linuxtechi.com/feed
Red Hat Enterprise Linux Blog: https://rhelblog.redhat.com – http://rhelblog.redhat.com/feed
Gaël Duval (À propos, news, mandrake, eelo…): https://www.indidea.org/gael/blog – https://www.indidea.org/gael/blog/feed/
Kernel Talks Linux Unix mailer: https://kerneltalks.com – https://feeds.feedburner.com/kerneltalks
Segfault: http://segfault.linuxmint.com – http://segfault.linuxmint.com/feed/
Software Freedom Conservancy News: https://sfconservancy.org/news/ – https://sfconservancy.org/feeds/news/
Linux Tips, Tricks and Tutorials on Linuxize: https://linuxize.com/ – https://linuxize.com/index.xml
[RSS/Feed] nixCraft: Linux Tips, Hacks, Tutorials, And Ideas In Blog Format: https://www.cyberciti.biz/atom/ – http://feeds.cyberciti.biz/Nixcraft-LinuxFreebsdSolarisTipsTricks
Kubernetes – Production-Grade Container Orchestration: https://kubernetes.io/ – https://kubernetes.io/feed.xml
The Linux Foundation: https://linuxfoundation.org – http://linuxfoundation.org/feed
Linux Magazine Full Feed: http://www.linux-magazine.com/ – http://www.linux-magazine.com/rss/feed/lmi_full
Slashdot: Linux: https://linux.slashdot.org/ – http://rss.slashdot.org/Slashdot/slashdotLinux
Riba Linux: https://www.youtube.com/channel/UCuHJawjMUOk4gjywwDg727w – https://www.youtube.com/feeds/videos.xml?user=TheRibalinux
SUSE Communities: https://www.suse.com/c – https://www.suse.com/communities/blog/feed
It's FOSS: https://itsfoss.com – https://itsfoss.com/feed
tutoriaLinux: https://www.youtube.com/channel/UCvA_wgsX6eFAOXI8Rbg_WiQ – https://www.youtube.com/feeds/videos.xml?channel_id=UCvA_wgsX6eFAOXI8Rbg_WiQ
Linux Academy Blog: https://linuxacademy.com – https://linuxacademy.com/blog/feed
Unixmen: https://www.unixmen.com – https://www.unixmen.com/feed
News – Manjaro Linux: https://manjaro.org – https://manjaro.org/news/feed
LinOxide: https://linoxide.com – http://linoxide.com/feed
NoobsLab | Tips for Linux, Ubuntu, Reviews, Tutorials, and Linux Server: http://www.noobslab.com/ – https://www.blogger.com/feeds/5398236625900904090/posts/default
blackMORE Ops: https://www.blackmoreops.com – https://www.blackmoreops.com/feed
CloudLinux – Latest blog entries: https://www.cloudlinux.com/blog – https://www.cloudlinux.com/component/easyblog/?format=feed&type=rss&Itemid=292/feed
LinuxAndUbuntu – Linux News | FOSS Reviews | Linux Tutorials HowTo – Home: https://www.linuxandubuntu.com – http://www.linuxandubuntu.com/feed
ThisHosting.Rocks: https://thishosting.rocks – https://thishosting.rocks/feed
OSTechNix: https://ostechnix.com – https://www.ostechnix.com/feed
Kali Linux Hacking Tutorials: https://www.kalitutorials.net/ – http://www.kalitutorials.net/feeds/posts/default
LinuxLinks: https://www.linuxlinks.com – https://www.linuxlinks.com/feed/
Linuxtechi: https://www.linuxtechi.com – http://www.linuxtechi.com/feed
Linux Hint: https://linuxhint.com – https://linuxhint.com/feed
SparkyLinux: https://sparkylinux.org – https://sparkylinux.org/feed
Kernel Talks: https://kerneltalks.com – https://kerneltalks.com/feed
Linux Video Tutorials: https://linux-video-tutorials.blogspot.com/ – https://linux-video-tutorials.blogspot.com/feeds/posts/default?alt=rss
Linux: http://linux.blognotions.com – http://linux.blognotions.com/feed
UX Techno: https://linuxroutes.com – http://linuxroutes.com/feed
The Ultimate Linux Newbie Guide: https://linuxnewbieguide.org – https://linuxnewbieguide.org/feed
Lisenet.com :: Linux | Security | Networking: https://www.lisenet.com – https://www.lisenet.com/feed
Linux Format – The #1 source for Linux: http://www.linuxformat.com – https://www.linuxformat.com/rss.xml
Elinuxbook: Linux Tutorials, Guides, Howtos, Tips and Tricks: http://elinuxbook.com – http://www.elinuxbook.com/feed
LinuxAdmin.io: https://linuxadmin.io – https://linuxadmin.io/feed
Kenneth Navarro: https://kennyvn.com – http://kennyvn.com/feed
LinuxCloudVPS Blog: https://www.linuxcloudvps.com/blog – https://www.linuxcloudvps.com/blog/feed
ls /blog: https://linuxsecurityblog.com – https://linuxsecurityblog.com/feed
Linux for freshers: https://www.linuxforfreshers.com/ – http://www.linuxforfreshers.com/feeds/posts/default?alt=rss
Elinux.co.in | Linux Cpanel/ WHM blog | Linux Webhosting Blog, Linux blogs: https://www.elinux.co.in – https://www.elinux.co.in/feed
Linux-News: http://linux-news.org – http://feeds.feedburner.com/linux-news/feeds
UNIXSHADOW: http://www.unixshadow.com – http://www.unixshadow.com/feed
LearnLinux.tv: https://www.youtube.com/channel/UCxQKHvKbmSzGMvUrVtJYnUA – https://www.youtube.com/feeds/videos.xml?user=JtheLinuxguy
Kali Linux: https://www.kali.org/ – https://www.kali.org/feed
Women in Linux: http://www.womeninlinux.com – http://www.womeninlinux.com/index.php/feed/
Linux Training Academy: https://www.linuxtrainingacademy.com – https://www.linuxtrainingacademy.com/feed/
UbuntuHandbook: https://ubuntuhandbook.org – http://ubuntuhandbook.org/index.php/feed
Web Upd8 – Ubuntu / Linux blog: http://www.webupd8.org/ – http://www.webupd8.org/feeds/posts/default
linux made simple: https://www.youtube.com/channel/UCBsltZiJ0ACdbizilpCqscA – https://www.youtube.com/feeds/videos.xml?channel_id=UCBsltZiJ0ACdbizilpCqscA
Ubuntu MATE: https://ubuntu-mate.org/ – https://ubuntu-mate.org/rss.xml
Comments on:: https://ubuntu.com/blog/feed – https://design.canonical.com/feed
Blog – Xubuntu: https://xubuntu.org – http://xubuntu.org/blog/feed
2daygeek.com: https://www.2daygeek.com – http://www.2daygeek.com/feed
Jakejw93 – Linux Gaming: https://www.youtube.com/channel/UCvEdeev3sZoxi5hMksZI4KA – https://www.youtube.com/feeds/videos.xml?user=Jakejw93
Ubuntu Geek: http://www.ubuntugeek.com – http://www.ubuntugeek.com/feed/
Ubuntu Buzz !: http://www.ubuntubuzz.com/ – http://www.ubuntubuzz.com/feeds/posts/default
linuxium.com.au: https://linuxiumcomau.blogspot.com/ – http://linuxiumcomau.blogspot.com/feeds/posts/default?alt=rss
apt-get install debian-wizard: https://raphaelhertzog.com – http://feeds.feedburner.com/RaphaelHertzogCom
Ubuntu Next: http://ubuntunext.com – http://ubuntunext.com/feed
Ubuntu Podcast: https://ubuntupodcast.org – http://ubuntupodcast.org/feed
Ubuntu Fridge: https://ubuntu-news.org – http://ubuntu-news.org/feed/
UbuntuHak: https://ubuntuhak.blogspot.com/ – http://ubuntuhak.blogspot.com/feeds/posts/default
Planet GStreamer: http://gstreamer.freedesktop.org/planet/ – https://gstreamer.freedesktop.org/planet/rss20.xml
planet.freedesktop.org: http://planet.freedesktop.org – https://planet.freedesktop.org/rss20.xml
All Jupiter Broadcasting Shows: http://www.jupiterbroadcasting.com – http://feed.jupiter.zone/allshows
The Document Foundation Planet: https://planet.documentfoundation.org – https://planet.documentfoundation.org/atom.xml
Collabora Newsroom RSS Feed: https://www.collabora.com/newsroom-rss-feed.rss – https://www.collabora.com/feed
Xfce Blog: https://blog.xfce.org – https://blog.xfce.org/feed/
LXDE Blog: https://blog.lxde.org – http://blog.lxde.org/?feed=rss2
LXDE – Henrique P. Machado: https://henriquemachado.wordpress.com – http://feeds.feedburner.com/henriquemachadoLXDE
Planet Mageia (English): http://planet.mageia.org/en/ – https://planet.mageia.org/en/?type=atom10
MATE: https://mate-desktop.org/ – http://mate-desktop.org/rss.xml
Linux – Make Tech Easier: https://www.maketecheasier.com – https://www.maketecheasier.com/category/linux-tips/feed/
GNU World Order Linux Cast: http://www.gnuworldorder.info – http://gnuworldorder.info/ogg.xml
Linux in the Ham Shack: https://lhspodcast.info/category/podcast-ogg/ – http://lhspodcast.info/category/podcast-ogg/feed/
OGG – mintCast: https://mintcast.org – https://mintcast.org/category/ogg/feed/
Ubuntu Podcast: https://ubuntupodcast.org – http://ubuntupodcast.org/feed/podcast/
GeekRant: http://elementopie.com/everyday-linux-episodes – http://elementopie.com/feeds/geekrant/feed.xml
Geek News Radio: http://sixgun.org/gnr – http://sixgun.org/feed/gnr/
Going Linux: https://goinglinux.com – http://goinglinux.com/oggpodcast.xml
Linux Voice Podcast: http://www.linuxvoice.com/podcast_ogg.rss – http://www.linuxvoice.com/podcast_ogg.rss
FLOSS Weekly (MP3): https://twit.tv/shows/floss-weekly – http://feeds.twit.tv/floss.xml
The Linux Link Tech Show Ogg-Vorbis Feed: http://www.tllts.org – http://feeds.feedburner.com/TheLinuxLinkTechShowOgg-vorbisFeed
Sunday Morning Linux Review – OGG Feed: https://smlr.us – http://smlr.us/?feed=smlr-ogg
BASHing data: https://www.datafix.com.au/BASHing/index.html – http://www.polydesmida.info/BASHing/BASHing_data.xml
UbuntuPIT: https://www.ubuntupit.com – https://www.ubuntupit.com/feed/
Linux4one: https://linux4one.com – https://linux4one.com/feed/
ConsortiumInfo.org News: http://www.consortiuminfo.org/news/ – http://www.consortiuminfo.org/feed.php
Free Software Foundation – news: http://www.fsf.org/news/aggregator – http://www.fsf.org/news/RSS
Center for Media and Democracy – Publishers of PR Watch: https://www.prwatch.org – http://www.prwatch.org/node/feed
GNU Planet: https://planet.gnu.org/ – http://planet.gnu.org/rss20.xml
The Software Freedom Law Center Blog: https://www.softwarefreedom.org/blog/ – http://www.softwarefreedom.org/feeds/blog/
MediaGoblin Feedfor all recent items: http://127.0.0.1:6543/ – https://media.libreplanet.org/atom/
Events: http://www.fsf.org/events/aggregator – https://static.fsf.org/fsforg/rss/events.xml
fsf: http://identi.ca/group/fsf – http://identi.ca/group/fsf/rss
libreplanet timeline: https://status.fsf.org/group/libreplanet – https://status.fsf.org/api/statusnet/groups/timeline/393.rss
FSF News: http://www.fsf.org/news/aggregator – https://static.fsf.org/fsforg/rss/news.xml
Thoughts of the FSFE Community: https://planet.fsfe.org/en – http://planet.fsfe.org/en/rss20.xml
Defective by Design blogs: https://www.defectivebydesign.org/blog – https://www.defectivebydesign.org/blog/feed
IPFire Blog: https://blog.ipfire.org – https://blog.ipfire.org/feed.xml
Binary Emotions: https://www.binaryemotions.com – https://www.binaryemotions.com/feed/
Dracula Servers Tutorials: https://draculaservers.com/tutorials – https://draculaservers.com/tutorials/feed/
Planet Mageia (English): http://planet.mageia.org/en/ – http://planet.mageia.org/en/atom.php
Putorius: https://www.putorius.net – https://www.putorius.net/feed
If Not True Then False: https://www.if-not-true-then-false.com – https://www.if-not-true-then-false.com/feed/
The Linux Rain: https://www.thelinuxrain.com/blog – https://www.thelinuxrain.com/feed
The Geek Stuff: https://www.thegeekstuff.com – https://www.thegeekstuff.com/feed
Itsubuntu.com: https://itsubuntu.com – https://itsubuntu.com/feed/
AddictiveTips: https://www.addictivetips.com – https://redirect.viglink.com/?format=go&jsonp=vglnk_155218450226212&key=375566b60d6830a5cce1fcbb1ebbab5d&libId=jt2akg980102gais000DAzuhwgys9aun&loc=https%3A%2F%2Fwww.addictivetips.com%2Fubuntu-linux-tips%2Finstall-retroarch-on-linux%2F%3Futm_source%3Dfeedburner%26utm_medium%3Dfeed%26utm_campaign%3DFeed%253A%2BAddictivetips%2B%2528AddictiveTips%2529&v=1&opt=true&out=http%3A%2F%2Ffeeds.feedburner.com%2FAddictivetips&title=How to install Retroarch on Linux&txt=%3Ci class%3D%22fa fa-rss%22%3E%3C%2Fi%3E
TecAdmin: https://tecadmin.net – https://tecadmin.net/feed/
Articles Unsorted Catgories: https://www.linuxsecrets.com/ – https://www.linuxsecrets.com/rss/articles-unsorted-catgories
The Linux Juggernaut: https://www.linuxnix.com – https://www.linuxnix.com/feed/
LinuxBabe: https://www.linuxbabe.com – https://www.linuxbabe.com/feed
AdminTome Blog: https://www.admintome.com – https://www.admintome.com/feed/
Elinuxbook: Linux Tutorials, Guides, Howtos, Tips and Tricks: http://elinuxbook.com – http://elinuxbook.com/feed
LinuxAdmin.io: https://linuxadmin.io – https://linuxadmin.io/feed/
ls /blog: https://linuxsecurityblog.com – https://linuxsecurityblog.com/feed/
Linux – Technastic: https://technastic.com – https://technastic.com/category/linux/feed/
LinuxCloudVPS Blog: https://www.linuxcloudvps.com/blog – https://www.linuxcloudvps.com/blog/feed/
Linux for freshers: https://www.linuxforfreshers.com/ – https://www.linuxforfreshers.com/feeds/posts/default
Tips on Ubuntu: https://tipsonubuntu.com – http://tipsonubuntu.com/feed/
Ubuntu Blog: https://ubuntu.com//blog/feed – https://blog.ubuntu.com/feed
Linux Training Academy: https://www.linuxtrainingacademy.com – https://www.linuxtrainingacademy.com/blog/feed/
Ultimate Edition: http://ultimateedition.info – http://ultimateedition.info/feed/
idroot: https://idroot.us – https://idroot.us/feed/
Pinguy OS: https://pinguyos.com – https://pinguyos.com/?feed=rss2
This Week in Linux (OGG): https://tuxdigital.com/blog/ – https://tuxdigital.com/feed/thisweekinlinux-ogg
Knowledge Basement: http://knowledgebasement.com – http://knowledgebasement.com/feed/
TFiR: https://www.tfir.io – https://www.tfir.io/rss
Fosslicious: https://www.fosslicious.com/ – https://www.fosslicious.com/feeds/posts/default?alt=rss
NixOS News: https://nixos.org/news.html – https://nixos.org/news-rss.xml
Tech Drive-in: http://www.techdrivein.com/ – https://www.techdrivein.com/feeds/posts/default?alt=rss
bunnie's blog: https://www.bunniestudios.com/blog – https://www.bunniestudios.com/blog/?feed=rss2
linuxwebdevelopment.com: https://linuxwebdevelopment.com – https://linuxwebdevelopment.com/feed/
sudoadmins: http://sudoadmins.com – http://sudoadmins.com/feed/
FOSS Linux: https://www.fosslinux.com – https://www.fosslinux.com/feed
LinuxDady: https://linuxdady.com – https://linuxdady.com/feed/
LinuxTechNews: https://www.linuxtechnews.com – https://www.linuxtechnews.com/feed/
CloudBooklet: https://www.cloudbooklet.com – https://www.cloudbooklet.com/feed/
Armed and Dangerous: http://esr.ibiblio.org – http://esr.ibiblio.org/?feed=rss2
devconnected: https://devconnected.com – http://devconnected.com/feed/
TuxDigital: https://tuxdigital.com – https://tuxdigital.com/feed/
IoT Tech Trends: https://www.iottechtrends.com – https://www.iottechtrends.com/feed/
LinuxAndUbuntu | Linux News, Howto, Linux courses or trainings: https://www.linuxandubuntu.com – http://www.linuxandubuntu.com/feed/
Linux.org: https://www.linux.org/ – https://www.linux.org/articles/index.rss
OSMC: https://osmc.tv/ – https://osmc.tv/rss/
Bad Voltage » Ogg Vorbis: https://www.badvoltage.org – https://www.badvoltage.org/feed/ogg/
dwaves.org: https://dwaves.de – https://dwaves.org/feed/
Linux-Tech & More: https://follow.it/linuxtechmore – https://linuxtechmore.blogspot.com/feeds/posts/default?alt=rss
LinuxEo: https://www.linuxeo.com – https://www.linuxeo.com/feed
CODESPOSTS.COM: https://codesposts.com – https://codesposts.com/feed
System76 Blog: https://blog.system76.com/ – https://blog.system76.com/rss
LinuxHowto: https://www.linuxhowto.info – https://www.linuxhowto.info/feed/
News – – WordPress.org: https://wordpress.org/news – https://wordpress.org/news/feed/
Planet openSUSE: https://planet.opensuse.org/en – https://planet.opensuse.org/en/rss20.xml
Random [Tech] Stuff: https://koutoupis.com – https://koutoupis.com/feed/
Linux Concept: https://linuxconcept.com – https://linuxconcept.com/feed/
Face the company: https://www.facethecompany.de – https://www.facethecompany.de/en/feed/
CNX Software – Embedded Systems News: https://www.cnx-software.com – https://www.cnx-software.com/feed/?3
LinuxH2O: https://linuxh2o.com – https://linuxh2o.com/feed/
Enable Sysadmin: https://www.redhat.com/sysadmin/ – https://www.redhat.com//sysadmin/rss.xml
OMG! Ubuntu!: https://www.omgubuntu.co.uk – http://feeds.feedburner.com/d0od
LinuxBSDos.com: https://linuxbsdos.com – http://feeds2.feedburner.com/linuxbsdos
NEWS: https://learnlinuxandlibreoffice.org/news – https://learnlinuxandlibreoffice.org/news?format=feed&type=rss
Openstack RDO && KVM Hypervisor: https://dbaxps.blogspot.com/ – https://dbaxps.blogspot.com/feeds/posts/default?alt=rss
devconnected: https://devconnected.com – https://devconnected.com/feed/
net2: https://net2.com – https://net2.com/feed/
DanielPocock.com: https://danielpocock.com/ – https://danielpocock.com/feed.xml
James: http://jhurani.com/ – http://jhurani.com/feed.xml
LinuxAndUbuntu: https://www.linuxandubuntu.com – http://www.linuxandubuntu.com/feed/rss
-NOT SET- | Oracle Linux Blog: https://blogs.oracle.com/linux/greg-marsden/rss – https://blogs.oracle.com/linux/greg-marsden/rss
NomadBSD – FreeBSD based USB live system: http://nomadbsd.org/ – http://nomadbsd.org/rss.xml
FSFE News: https://fsfe.org/news/ – https://fsfe.org/news/news.en.rss
iridakos: https://iridakos.com/ – https://iridakos.com/feed.xml
Pen Drive Linux: https://www.pendrivelinux.com – https://www.pendrivelinux.com/feed/atom/
Marcel Gagne: https://www.youtube.com/channel/UCvVE91c-TvmGJj4RW_Ep5JA – https://www.youtube.com/feeds/videos.xml?channel_id=UCvVE91c-TvmGJj4RW_Ep5JA
TIC TEK TOE: https://tic-tek-toe.com – https://anchor.fm/s/d5999dc/podcast/rss
Chris Titus Tech: https://www.youtube.com/channel/UCg6gPGh8HU2U01vaFCAsvmQ – https://www.youtube.com/feeds/videos.xml?channel_id=UCg6gPGh8HU2U01vaFCAsvmQ
LinuxSecurity – Security Articles: https://www.linuxsecurity.com/ – https://linuxsecurity.com/linuxsecurity_articles.xml
Debian Community News: https://debian.community/ – https://debian.community/feed.xml
Free Software Fellowship: https://fsfellowship.eu/ – https://fsfellowship.eu/feed.xml
Datapocalypse: https://datapocalypse.net/ – https://datapocalypse.net/feed.xml
Real Linux User: https://www.reallinuxuser.com – https://www.reallinuxuser.com/feed/
Linux Rig: https://linuxrig.com – http://feeds.feedburner.com/linuxrig
PIXLS.US: https://pixls.us – https://pixls.us/feed.xml
The Ultimate Linux Newbie Guide: https://linuxnewbieguide.org – https://linuxnewbieguide.org/feed/
Linux Scoop: https://linuxscoop.com – https://linuxscoop.com/feed/rss
NoobsLab | Tips for Linux, Ubuntu, Reviews, Tutorials, and Linux Server: http://www.noobslab.com/ – http://feeds.feedburner.com/noobslab
David Revoy: https://www.davidrevoy.com/ – https://www.davidrevoy.com/feed/rss
LinuxAdmin.io: https://linuxadmin.io – https://feeds.feedburner.com/linuxadminio
Kenneth Navarro: https://kennyvn.com – https://kennyvn.com/feed/
IBM Developer: https://developer.ibm.com – https://developer.ibm.com/feed/
Linux Home Networking: http://www.linuxhomenetworking.com – http://www.linuxhomenetworking.com/feed/
LinuxCommand.org: Tips, News And Rants: http://lcorg.blogspot.com/ – http://lcorg.blogspot.com/feeds/posts/default
LinuxHostSupport: https://linuxhostsupport.com/blog – https://linuxhostsupport.com/blog/feed/
Oracle Blogs | Oracle Linux Blog: https://blogs.oracle.com/linux/compendium/rss – https://blogs.oracle.com/linux/compendium/rss
fdns: https://firejaildns.wordpress.com – https://firejaildns.wordpress.com/feed/
Jupiter Broadcasting: https://www.jupiterbroadcasting.com – https://www.jupiterbroadcasting.com/feed/
LinuxTechLab: https://linuxtechlab.com – https://linuxtechlab.com/feed/
Endeavour OS: https://endeavouros.com – https://endeavouros.com/feed/
Arcolinux.com: https://arcolinux.com – https://arcolinux.com/feed/
Simplicity Linux: http://www.simplicitylinux.org – http://www.simplicitylinux.org/feed/
Xen Project: https://xenproject.org – https://xenproject.org/feed/
Late Night Linux: https://latenightlinux.com – https://latenightlinux.com/feed/mp3
Articles on Perl.com – programming news, code and culture: https://perl.com/article/ – https://www.perl.com/article/index.xml
blogs.perl.org: http://blogs.perl.org/ – http://blogs.perl.org/atom.xml
The Linux GURUS: https://thelinuxgurus.com – https://thelinuxgurus.com/feed/
kmotoko's wall: https://www.kmotoko.com/ – https://www.kmotoko.com/feed.xml
Bootlin: https://bootlin.com – https://bootlin.com/feed/
OpenMandriva— -: https://www.openmandriva.org/ – https://www.openmandriva.org/spip.php?page=backend
SpeedySense: https://speedysense.com – https://feeds.feedburner.com/speedysense
I Am, Therefore I Think: https://mindplusplus.wordpress.com – https://mindplusplus.wordpress.com/feed/
9to5Linux: https://9to5linux.com – https://9to5linux.com/feed
Hacker Milk: https://www.hackermilk.info/ – https://hackermilk.blogspot.com/feeds/posts/default?alt=rss
thisDaveJ: https://thisdavej.com – https://thisdavej.com/feed/
DEVOPS MY WAY: https://devopsmyway.com – https://devopsmyway.com/feed/
Core Infrastructure Initiative: https://www.coreinfrastructure.org – https://www.coreinfrastructure.org/feed/
Blonging for Freedom: http://www.fsfla.org/ikiwiki/blogs/lxo/index.en.html – https://www.fsfla.org/ikiwiki/blogs/lxo/index.en.rss
Planet Debian Uncensored: https://uncensored.debian.community/ – https://uncensored.debian.community/rss20.xml
Install LAMP Stack on CentOS 8 on Linuxize: https://linuxize.com/series/install-lamp-stack-on-centos-8/ – https://linuxize.com/series/install-lamp-stack-on-centos-8/index.xml
CYBERPRATIBHA: https://www.cyberpratibha.com – https://www.cyberpratibha.com/feed/
Unix Tutorial: https://www.unixtutorial.org/ – http://feedpress.me/unixtutorial
QuiteRSS: http://quiterss.org/en/frontpage – http://quiterss.org/en/rss.xml
Linux, BSD, and everything else…: http://all-things-linux.blogspot.com/ – http://feeds.feedburner.com/LinuxBsdAndEverythingElseThatsFun
Medevel: Medical/ Open source Software Reviews: https://medevel.com – https://medevel.com/rss/
peppe8o: https://peppe8o.com – https://peppe8o.com/feed/
Boiling Steam: https://boilingsteam.com – https://boilingsteam.com/feed/
BSD Now: https://www.bsdnow.tv – https://www.bsdnow.tv/rss
NetBSD Blog: http://blog.netbsd.org/tnf/ – http://blog.netbsd.org/tnf/feed/entries/rss
LinuxInsider: https://linuxinsider.com?rss=1 – https://linuxinsider.com/feed/
Tips on UNIX: https://www.tipsonunix.com – https://feeds.feedburner.com/tipsonunix
askmetutorials: https://www.askmetutorials.com/ – https://www.askmetutorials.com/feeds/posts/default?alt=rss
coreboot: https://blogs.coreboot.org – https://blogs.coreboot.org/feed/
PragmaticLinux: https://www.pragmaticlinux.com – https://www.pragmaticlinux.com/feed/
Ardour 6.0 is released: https://discourse.ardour.org/t/ardour-6-0-is-released/103912 – https://discourse.ardour.org/t/ardour-6-0-is-released/103912.rss
FOSSlife: https://www.fosslife.org/ – https://www.fosslife.org/rss.xml
Anto Online: https://anto.online – https://anto.online/feed/
Irving Wladawsky-Berger: https://blog.irvingwb.com/blog/ – https://blog.irvingwb.com/blog/rss.xml
DistroTube: https://www.youtube.com/channel/UCVls1GmFKf6WlTraIb_IaJg – https://www.youtube.com/feeds/videos.xml?channel_id=UCVls1GmFKf6WlTraIb_IaJg
Brodie Robertson: https://www.youtube.com/channel/UCld68syR8Wi-GY_n4CaoJGA – https://www.youtube.com/feeds/videos.xml?channel_id=UCld68syR8Wi-GY_n4CaoJGA
Destination Linux: https://destinationlinux.org – https://destinationlinux.org/feed/mp3
Godot Engine Official: https://godotengine.org – https://godotengine.org/rss.xml
It's FOSS – Linux Blog: https://www.youtube.com/channel/UCEU9D6KIShdLeTRyH3IdSvw – https://www.youtube.com/feeds/videos.xml?channel_id=UCEU9D6KIShdLeTRyH3IdSvw
Make Tech Easier: https://www.maketecheasier.com – https://www.maketecheasier.com/feed/
Zenwalk GNU Linux: http://www.zenwalk.org/ – http://www.zenwalk.org/feeds/posts/default?alt=rss
Arduino Blog: https://blog.arduino.cc – https://blog.arduino.cc/feed/
Elive Linux: https://www.elivecd.org – https://www.elivecd.org/feed/
ByteXD: https://bytexd.com – https://bytexd.com/feed/
Couponmonk Blog: https://couponmonkus.blogspot.com/ – https://couponmonkus.blogspot.com/feeds/posts/default?alt=rss
Christian Brauner: https://people.kernel.org/brauner/ – https://people.kernel.org/brauner/feed/
My Personal Blog: http://www.ericmhuffman.com/ – http://www.ericmhuffman.com/feeds/posts/default?alt=rss
PCLinuxOS: https://www.pclinuxos.com – https://www.pclinuxos.com/?feed=rss2
Ultralinux.org: http://nbshare.io/blog/ – https://nbshare.io/blog/rss/
Linux Made Simple: https://www.linuxmadesimple.info/ – https://www.linuxmadesimple.info/feeds/posts/default
Istio News: https://istio.io/latest – https://istio.io/latest/news/feed.xml
LinuxBuz: https://linuxbuz.com – https://linuxbuz.com/feed
Netcraft News: https://news.netcraft.com – https://news.netcraft.com/feed
Development Blog: https://blog.supertuxkart.net/ – https://blog.supertuxkart.net/feeds/posts/default?alt=rss
The Linux Experiment: https://www.youtube.com/channel/UC5UAwBUum7CPN5buc-_N1Fw – https://www.youtube.com/feeds/videos.xml?channel_id=UC5UAwBUum7CPN5buc-_N1Fw
Linux For Everyone: https://www.youtube.com/channel/UCd4XwUn2Lure2NHHjukoCwA – https://www.youtube.com/feeds/videos.xml?channel_id=UCd4XwUn2Lure2NHHjukoCwA
FreeBSD News Flash: https://www.freebsd.org/news/ – https://www.freebsd.org/news/rss.xml
InfinitelyGalactic: https://www.youtube.com/channel/UC3jSNmKWYA04R47fDcc1ImA – https://www.youtube.com/feeds/videos.xml?channel_id=UC3jSNmKWYA04R47fDcc1ImA
Joe Collins: https://www.youtube.com/channel/UCTfabOKD7Yty6sDF4POBVqA – https://www.youtube.com/feeds/videos.xml?channel_id=UCTfabOKD7Yty6sDF4POBVqA
ScummVM news: https://www.scummvm.org/ – https://www.scummvm.org/feeds/rss/
Linux Journal News: https://www.linuxjournal.com/news/feed – https://www.linuxjournal.com/news/feed
Linux Journal – The Original Magazine of the Linux Community: https://www.linuxjournal.com/node/feed – https://www.linuxjournal.com/node/feed
LinuxReviews News (RSS/English): https://linuxreviews.org/LinuxReviews – https://linuxreviews.org/feed.rss
iTWire – Sam Varghese: https://itwire.com – https://www.itwire.com/journalist/sam-varghese.html?format=feed
Linux Smartphones: https://linuxsmartphones.com – https://linuxsmartphones.com/feed/
OSTechNix: https://ostechnix.com – https://ostechnix.com/feed/
Tux-Techie: https://tux-techie.com – https://tux-techie.com/feed/
Qt Blog: https://www.qt.io/blog – https://www.qt.io/blog/rss.xml
Gardiner Bryant: https://www.youtube.com/channel/UCv1Kcz-CuGM6mxzL3B1_Eiw – https://www.youtube.com/feeds/videos.xml?channel_id=UCv1Kcz-CuGM6mxzL3B1_Eiw
Linux Tex: https://www.youtube.com/channel/UCS25Y-2DUke9uOU5OtLwwgg – https://www.youtube.com/feeds/videos.xml?channel_id=UCS25Y-2DUke9uOU5OtLwwgg
Inside Rust Blog: https://blog.rust-lang.org/inside-rust/ – https://blog.rust-lang.org/inside-rust/feed.xml
Planet Raku: http://pl6anet.org/ – https://pl6anet.org/atom.xml
Trinity Desktop Environment News: https://www.trinitydesktop.org/ – http://www.trinitydesktop.org/rss.php
LibreELEC: https://libreelec.tv – https://libreelec.tv/feed/
The Linux Schools Project: https://www.linuxschools.com/wordpress – https://www.linuxschools.com/wordpress/feed/
Arcan: https://arcan-fe.com – https://arcan-fe.com/feed/
Hund: https://hunden.linuxkompis.se/ – https://hunden.linuxkompis.se/feed.xml
buildVirtual: https://buildvirtual.net – https://buildvirtual.net/feed/
Stop at Zona-M: https://stop.zona-m.net/ – https://stop.zona-m.net/feed
It's FOSS News: https://news.itsfoss.com – https://news.itsfoss.com/feed/
Barrys News: https://bkhome.org/news/index.html – https://bkhome.org/news/feed.rss
Linux Stans: https://linuxstans.com – https://linuxstans.com/feed/
Ruby News: https://www.ruby-lang.org/en/feeds/news.rss – https://www.ruby-lang.org/en/feeds/news.rss
Front Page Linux: https://frontpagelinux.com – https://frontpagelinux.com/feed/
Gott Code: https://gottcode.org/ – https://gottcode.org/feed.atom
Sean M. Davis: https://bluesabre.org/ – https://bluesabre.org/rss/
Raspberry Pi User: https://raspberrypiuser.co.uk – https://raspberrypiuser.co.uk/feed
antiX Linux: https://antixlinux.com – https://antixlinux.com/feed/
Linux Shell Tips – The Best Linux Command Line Web Portal: https://www.linuxshelltips.com – https://www.linuxshelltips.com/feed/
Open Source & Linux News, Business Ideas & Much more at one place – Asktogrow.com: https://asktogrow.com – https://asktogrow.com/feed/
The Apache Software Foundation Blog: https://blogs.apache.org/foundation/ – https://blogs.apache.org/foundation/feed/entries/rss
systemd-free linux community: https://sysdfree.wordpress.com – https://sysdfree.wordpress.com/rss
Webleit.info: https://webleit.info – https://webleit.info/feed/
Copyleft Currents: https://heathermeeker.com – https://heathermeeker.com/feed/
DNS Knowledge: https://www.dnsknowledge.com – https://www.dnsknowledge.com/feed/
Julia Evans: http://jvns.ca – https://jvns.ca/atom.xml
Linuxiac: https://linuxiac.com – https://linuxiac.com/feed/
Posts on ivnilv blog: https://blog.ivnilv.com/posts/ – https://blog.ivnilv.com/posts/index.xml
2DayGeek: https://www.2daygeek.com – https://www.2daygeek.com/feed/
One Page Zen: https://onepagezen.com – https://onepagezen.com/feed/
LateWeb.Info: https://lateweb.info – https://lateweb.info/feed/
We Make Fedora: https://wemakefedora.org/ – https://wemakefedora.org/rss20.xml
Hund: https://hund.tty1.se/ – https://hund.tty1.se/feed.xml
elementary Blog: https://blog.elementary.io/ – https://blog.elementary.io/feed.xml
Darryl Dias: https://darryldias.me – https://darryldias.me/feed/
The Enterprisers Project – A CIO Community: https://enterprisersproject.com/ – http://www.enterprisersproject.com/rss
FAQforge: https://www.faqforge.com – https://www.faqforge.com/feed/
Techrights: http://techrights.org – http://techrights.org/feed/atom/
Permalink
Send this to a friend