12.26.21
Gemini version available ♊︎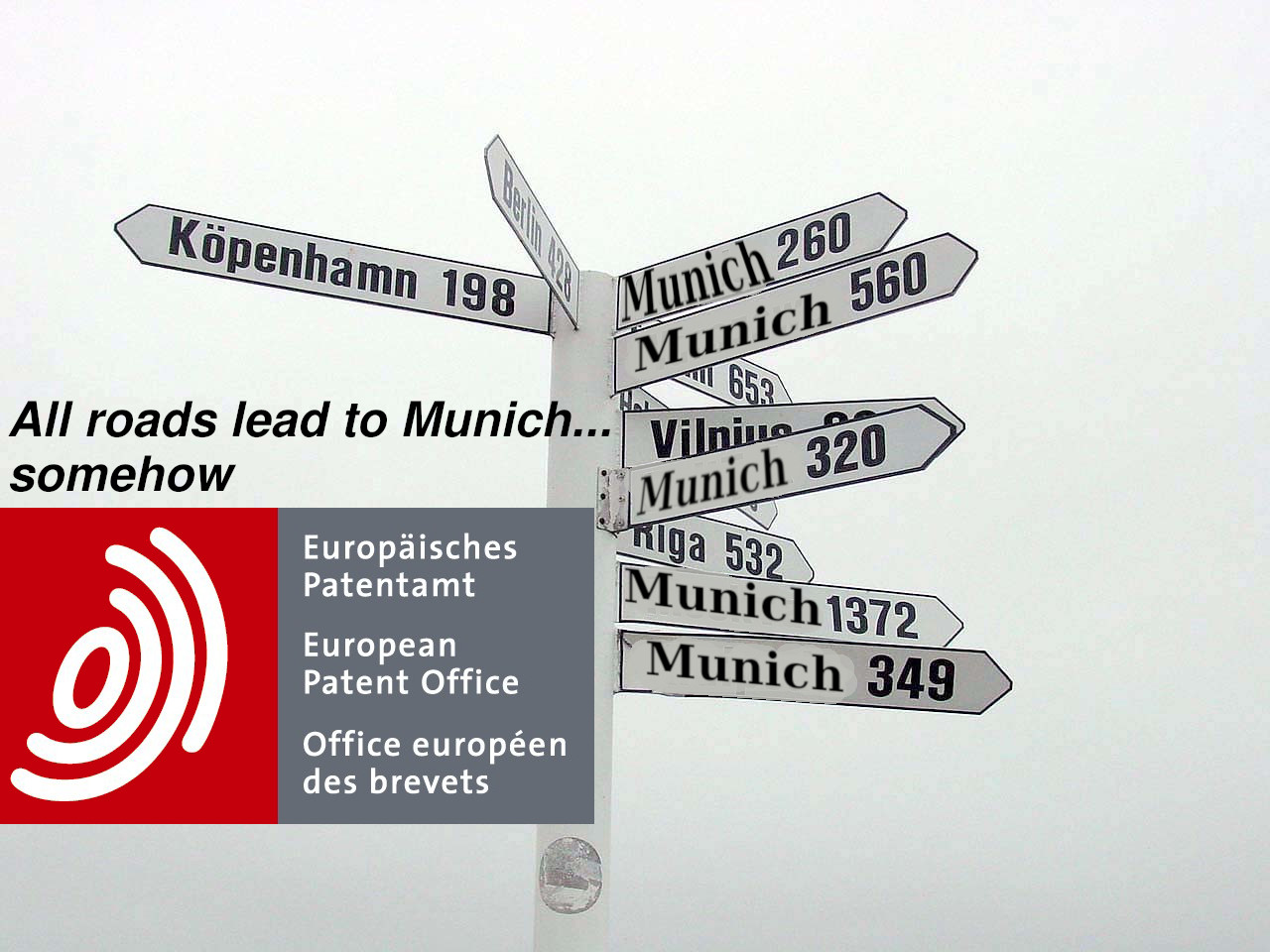 No, Haar was never part of Munich
Summary: The 'Haar question' was never answered; instead, the EPO's management covers up the scandalous affairs by shifting/bringing the Boards back to Munich — at least on paper — in a short announcement before Christmas (Benoît Battistelli created this severe violation and António Campinos tolerated this for 3.5 years, moreover participating in these sorts of violations)
As we've just noted in our latest Daily Links, citing this article, the "EPO implicitly admits it violated the EPC for many years" and this is nothing but "damage control". SUEPO, the EPO's staff union, has meanwhile produced two English translations (for two articles) on this matter and another matter.
Süddeutsche Zeitung, which used to actually cover EPO scandals (before it was neutralised or neutered like IP Kat), published "Europäisches Gericht verlässt Haar". Translations for English- and French-speaking people were sort of produced by SUEPO.
"Other media articles that might be of interest to our readers," SUEPO said, can include Rheingold Institut's "Von wegen Freiheit. Eine neue Studie beweist: Homeoffice gleicht eher einem Hamsterrad". There's a caveat, however. Unlike before: "The translations are without guarantee, these were produced by automatic translation." (this one is translated into "Freedom not at all. A new study proves it: Home office is more like a hamster wheel").
We wrote about this many times before. I did many videos about it, based on 15 years of home-working.
So the above is not a translation one can truly rely on. It sounds awkward for a reason (the headlines included). We've long rejected such translations because they come with a high risk of misunderstanding/s. Human nuance and cultural grasp are needed. That's why patent examiners are still needed, not "Hey Hi". But regardless, we've made copies of these [1 [PDF], 2 [PDF]]. The English translation of this article has one interesting portion:
But this self-image was also ballast for Haar. Not only did many authority staff feel that the relocation from the headquarters at the Deutsches Museum in Munich to Haar was a punishment; the court location in Haar also almost turned into a legal own goal for the Patent Office. In fact, in 2019, shrewd lawyers tried to overturn a decision of the boards of appeal in a case about a disputed technical detail function of a mobile phone standard by challenging the court location in Haar. They argued that Haar, unlike Munich and The Hague, was not listed as an EPO location in Article 6 of the European Patent Convention. Therefore, oral proceedings in Haar were not admissible. The ability of the Boards of Appeal to act was even temporarily in question because of Haar.

This dispute, which a Hamburg patent law firm meticulously documented under the heading "splitting hairs", not least because of the internal squabbles at the Patent Office, then went too far for the EPO lawyers. The Enlarged Board of Appeal, which is also based in Haar, was the last instance to rule in July 2019 that the indication "Munich" did not imply a restriction to the city limits. This is a compliment for the district of Munich, which at least formally meets the highest European legal standards. For the decision was based on the fact that "Munich" for the "European Patent Office and its organs also includes properties in the greater Munich area, at least in the administrative district of Munich".

In Haar, people are probably not only sad about the end of the excursion to Europe. Although it brought a certain cosmopolitanism to the municipality, it did not bring the much-needed trade tax revenue with its courtrooms, which admittedly occupied large and prominently located office space near the railway station. Mayor Andreas Bukowski (CSU) just complained again that there were hardly any realistic prospects for high-quality vacant commercial space in Haar. Now, in addition to the MSD building, a new office will soon be built at the former EPO headquarters. Next tenant wanted.
Over the next few days we'll publish some older documents originally composed in English, which makes them more coherent. █
Permalink
Send this to a friend