08.24.22
Gemini version available ♊︎
A quote from yesterday, with prior context (IRC) and this article: "Bakkt looks like it could be just a generic pump-and-dump for the VC backers; there's a spike at the IPO and then it trails off into nothing, because like the 100,000s of similar companies doing the same thing before it, there is nothing to offer. Classic undergrad business school project, just with big backers with deep pockets."
2019 (early days of this company):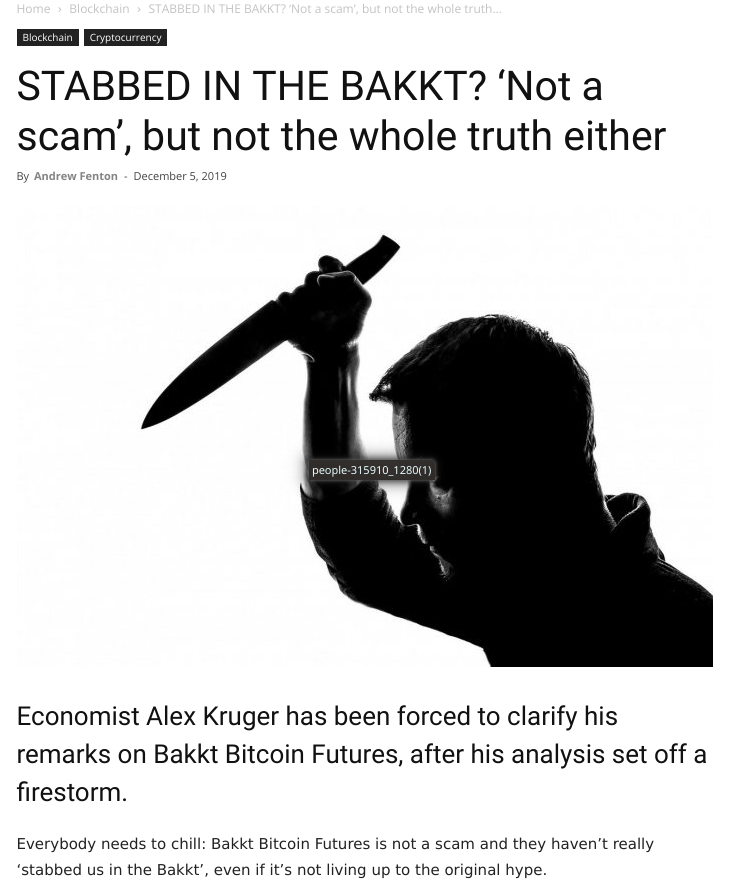 2022 before the 'crypto' collapse (already losing a lot of money):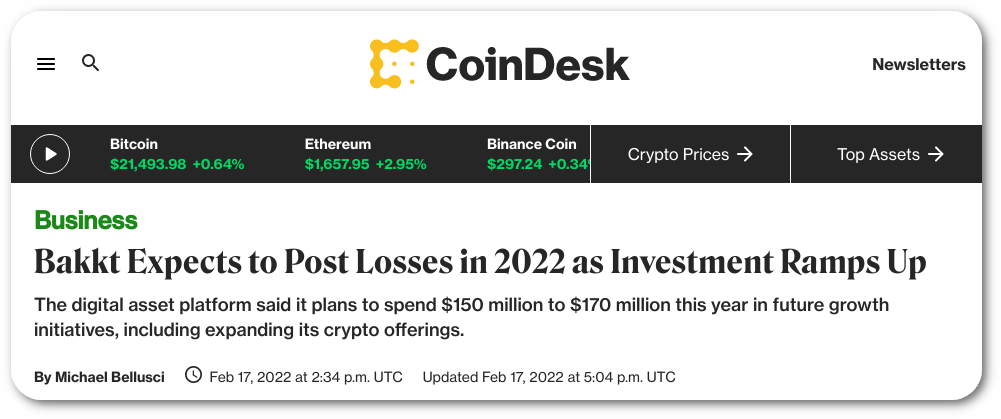 April this year:

And two weeks ago (Earnings Call Transcript): "The crypto market has clearly been challenging as the collapse of some coins and other company failures caused stress to investors…"
Jim Zemlin decided to just completely delete all of his tweets last year, but here's an early page: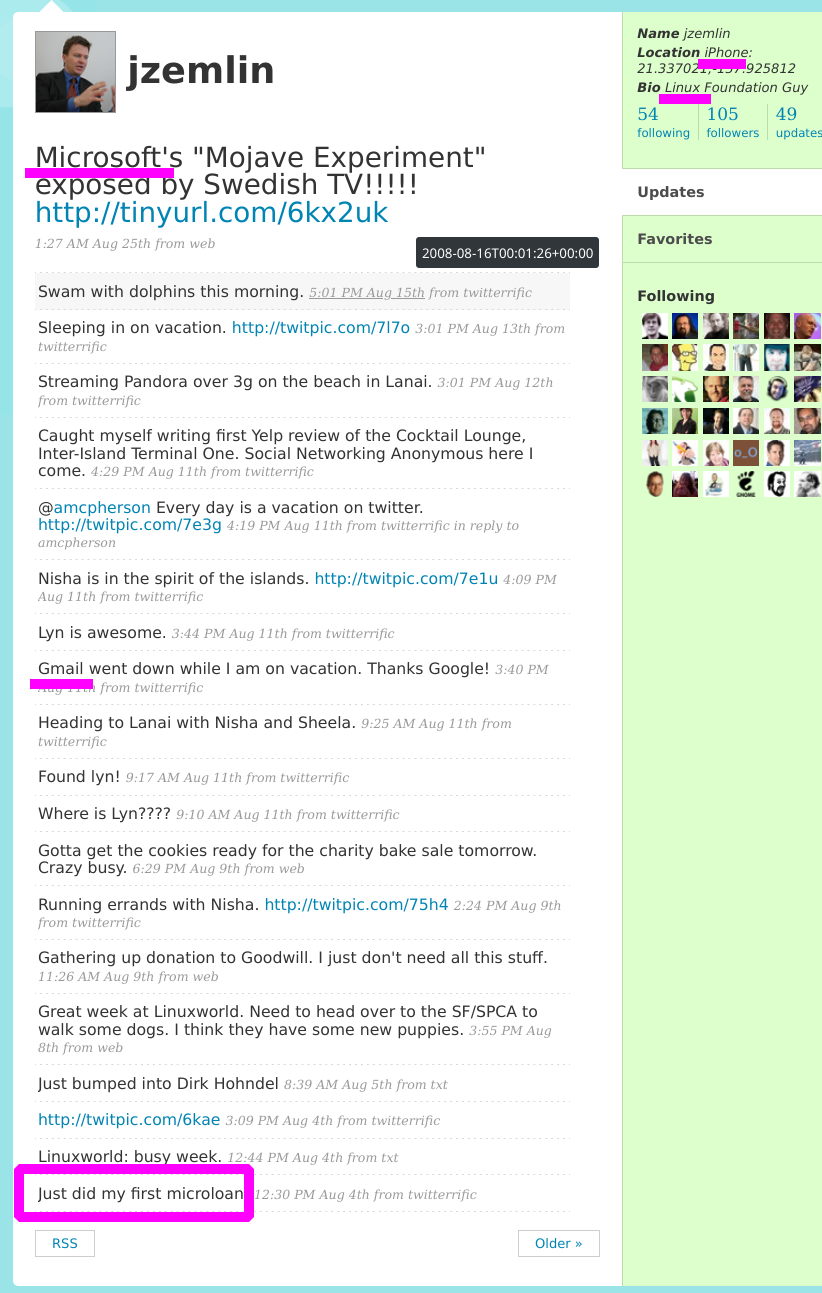 Loans. What for? Who for? Either way, Bakkt has scammed a lot of people and the Chief Revenue Officer is Sheela Zemlin, who is close to Microsoft.
Summary: The Linux Foundation is a bit of a fraud, but it is connected to other frauds and charlatans, who don't care about Linux and dodge ethical standards
Permalink
Send this to a friend