Harry McCracken, Technologizer: Bribed by Microsoft
Dr. Roy Schestowitz

2008-11-10 01:34:05 UTC
Modified: 2008-11-10 11:14:01 UTC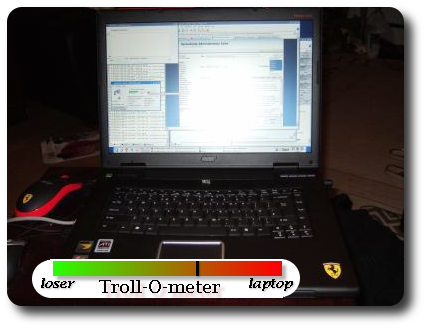 T
HIS is part of a series of posts. For context, see:
The
previous post
explained why Tim Anderson had lost his credibility as a reporter. It's about that laptop giveaway. Now we can add Harry McCracken to the same bucket. He even included an exclamation point in the headline of his pseudo-review,
"Windows 7 First Impressions: Hey, This Looks Pretty Good!"
A few disclosures about the discussion of specific Windows 7 features that follows: So far, I've used Windows 7 for only a few hours, and only in preinstalled form on a Dell laptop loaned to me by Microsoft.

[...]

But for what it's worth, W7 loads quickly and feels pretty darn zippy on the Dell notebook Microsoft loaned me, which is unencumbered by third-party adware and junkware.
He
wrote about it some more
, so it wasn't a one-time thing. There are very few people out there who can tell the world about Vista 7 (well, based on hands-on experience) and many of them are bribed.
Harry McCracken received a $2,000 gift from Microsoft. Expect him to publish nice things about Microsoft and/or Windows in the future.
⬆
"I've been thinking long and hard about this, and the only conclusion I can come to is that this is ethically indistinguishable from bribery. Even if no quid-pro-quo is formally required, the gift creates a social obligation of reciprocity. This is best explained in Cialdini's book Influence (a summary is here). The blogger will feel some obligation to return the favor to Microsoft."