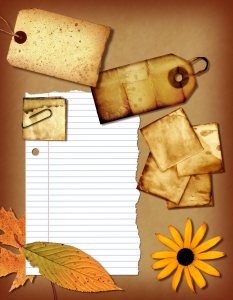 Summary: Weekly notes and links about Novell's business, including OpenSUSE and former Novell staff
Mail
ONE of Novell's businesses which suffered the most based on the latest report [1, 2, 3] corresponds to GroupWise. The latest gainer is usually Google, but sometimes it's Microsoft or IBM. Here is a new example of Novell being dumped:
Yet, after appointing its first IT lead in January since opening in 1991, the museum has shifted from the ageing Novell GroupWise email platform to Microsoft Online Services - the first of many changes to come - in three months.
Novell's business
is failing
and the company yearns for its legacy, the days of dominance in the area of networking. A little while ago Novell uploaded a decade-old BrainShare Pilgrimage video [
1
,
2
]. Why does Novell spread this type of stuff in YouTube?
Fog Computing
Novell's latest Fog Computing push continues to receive some coverage [
1
,
2
,
3
,
4
]. To quote one article, "Numerous vendors are adjusting their strategies accordingly: Novell, for instance, earlier this week officially launched the Novell Cloud Security Service (NCSS), which wraps identity and security management around SaaS applications."
Here is
Novell marketing proprietary software for Fog Computing
(newly-uploaded video):
OpenSUSE
Looking at OpenSUSE without paying attention to
its own version of the news
, there is nothing substantial. The past two weeks have been very quiet and there was even
a scheduled downtime
. "We will have a service outage this saturday (21 August) due to work on power supply in one of our server rooms," said the announcement.
Several posts were published about OpenSUSE Conference 2010 [
1
,
2
],
about FrOSCon
(including from Sirko Kemter, who is attending many such events [
1
,
2
,
3
,
4
]), and Jos, the new community manager of OpenSUSE, who is
catching up
and
meeting colleagues at GUADEC
. From Vincent (of GNOME/Novell):
Jos, the new openSUSE community manager, happens to live just a few kilometers away from the Hague. He was still at his previous work back then, but we were able to share a dinner before the Canonical party.
Vincent says that
Novell might hire more SUSE-assigned staff
:
But recently, we've been joined by two friends: Frédéric, who's working on SUSE Meego, and Jos, the new openSUSE community manager. And guess what? We expect more!
OpenSUSE continues to improve and
contribute to Firefox 4.0 on KDE
and to KDE in general [
1
,
2
,
3
,
4
,
5
,
6
]. There is also OBS packaging going on [
1
,
2
,
3
]. OpenSUSE's dependence on Novell is still a risk.
People
"Senetas looks to boost consulting division,"
says this article
and Novell skills happen to be sought.
It is on the acquisition hunt to boost its consulting practice and wants to add Novell consultants to its team.
Looking very quickly at former Novellers in the news, there is
Chris Keller with history at Novell
, a quick mention of
someone with Novell skills
, and
a former president of Novell
.
Tom Quinn isn't the kind of entrepreneur who needs help getting his ideas in front of the right people. He's a former president of networking software maker Novell (NOVL), and he invented the motion-controller technology behind Nintendo's (NTDOY) Wii while running a company called Gyration, where he raised $40 million in venture capital.
There is William Clark in
this press release
and also in
this item
:
Prior to Deltek, Clark was Vice President of World Product Marketing at Novell, Inc., an industry pioneer in Netware products. At Novell, Clark led company-wide efforts to establish product families, go-to-market strategies, value positions, and competitive differentiation for its diverse array of products.
Existing Novell employees were approached for a comment in
Processor
and IDG too:
i.
The Rise Of Virtualized IT
Jason Dea, product marketing manager at Novell (www.novell.com), says now that the cost savings of virtualization have been realized and acknowledged, the focus is shifting to the promise of cloud computing, enabled by virtualization, as a better way for administrators to run workloads and potentially run new workloads that were not possible with yesterday's technology platforms.
ii.
CFOs hesitant to invest in cloud: strategist
Paul Kangro, applied technology strategist at Novell, said security concerns coupled with the view that cloud could be a waste of money has resulted in CFOs being sceptical of what the cloud can achieve.
There is nothing too exciting here, but in case these people end up in particular companies, they might become a substantial risk. Companies are merely aggregations of individuals.
⬆