All Versions of Windows Vulnerable, Under Attack, So Microsoft Gets Botnets
Dr. Roy Schestowitz

2010-09-11 15:46:25 UTC
Modified: 2010-09-11 15:46:25 UTC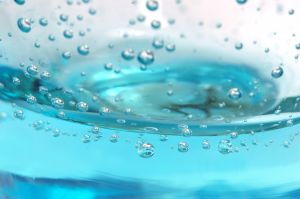 Summary: A US court gives Microsoft botnets-operating domains after Windows failed to stay in the users' hands (due to faulty design of Windows, lack of disclosure, and lack of urgent patches)
DUE TO Microsoft's insistence on silent patching, it is impossible to know just how many flaws in Windows require fixing (Microsoft is ranked worst for patching). Microsoft says that 13 more are coming, but the real number might be far higher because the company patches without disclosing (for secrecy/vanity purposes).
According to the company's advance notification for this month's Patch Tuesday, there will be a total of 9 bulletins (four rated critical) addressing flaws in all versions of Windows, including Windows 7 and Windows Server 2008.
Yes, the 'legendary'
Vista 7
too is a block of Swiss cheese. Is anyone surprised? Now that Windows XP is being pulled (
SJVN gave some dates
and there is
corroboration)
), some of the world is left to rely on some 'newer' versions of Windows which are not necessarily more secure.
"[W]hen nobody is using Windows, there will be no botnets"
--Eben MoglenProfessor Eben Moglen said quite recently that "when nobody is using Windows, there will be no botnets" (watch the video where he has even harsher words for Windows).

How about this new report from Ryan Naraine? All versions of Windows appear to be affected by a new worm and OpenBytes says that "victims include Disney, Nasa AIG and others," at least based on the sources Tim read.


Windows is reported to be yet again under attack and as usual it is the end-user who suffers. The BBC is reporting that a worm, spread by unsuspecting souls opening a PDF attached to an email, see's their Outlook address book hijacked with the worm sending itself out to everyone contained therein.
Those E-mails are sent through botnets, which are of course zombie PCs running Windows. It's a brute force- and remote access-reliant cyber crime. Symantec
is concerned
:
A fast-moving email worm that began spreading on Thursday has been able to affect hundreds of thousands of computers worldwide, anti-virus provider Symantec warned.

The email arrives with the subject "Here you have." An executable screensaver that's disguised as a PDF document then tries to send the same message to everyone listed in the recipient's address book. The .scr file is a variation of the W32.Imsolk.A@mm worm Symantec discovered last month.
Watch Microsoft responding. It "Acquired its Own Botnet," said Pogson, pointing to
this new report
. [
via
]
CONTROL OVER 275 DOMAINS that are used by operators of the malware botnet Waledac has been given to Microsoft by a US court.

Microsoft can now shut down the sites and the company does not expect an appeal against the judgment. It said that the botnet's operators have objected to the move in other ways, such as launching a denial-of-service attack on its legal team.
This is becoming an embarrassment. Microsoft is getting possession of botnets, which are still being
created by the hundreds of millions
(in terms of node count), so it's really just a futile attempt to correct the uncorrectable (unless Windows gets abandoned by everyone).
⬆