Apple, Oracle, and Software Patents of Convenience
Dr. Roy Schestowitz

2010-09-24 22:30:53 UTC
Modified: 2010-09-24 22:30:53 UTC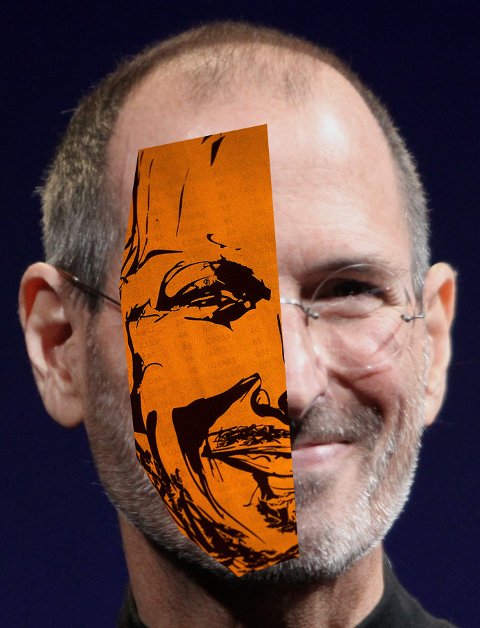 Jobs image licensed under the GNU Free Documentation License (version 1.2 or any later versions); Ellison patch By Thomas Hawk
Summary: Rumours and speculations that Oracle might prepare to buy ARM Holdings may arouse the suspicion that Android is Ellison's target
OIN has added Mozilla as a licensee and pro-GNU/Linux bloggers keep talking about it. One person remarked:
I hope OIN is good for Mozilla, but what about Oracle? #swpats
The troubling thing is that despite Oracle and Google both being inside the OIN shield zone, Oracle decided to sue Google using software patents [
1
,
2
,
3
,
4
,
5
,
6
] and interestingly enough, as
Groklaw points out
, they are assigned the same judge as in the
Apple vs. Psystar
case.
Google has appeared in the Oracle v. Google litigation and they have extra time to file an answer to Oracle's complaint. Meanwhile, they've added some more lawyers to the team and informed the court they decline to have the case handled by a magistrate judge, so it's been assigned to the Hon. William Alsup. What are the odds? That's the same judge who presided over the Apple v. Psystar case.
Previously we found rumours that Apple would buy ARM (reported less than a year ago in many news outlets) and also learned that Steve Jobs' friendship with Larry Ellison might have something to do with the legal attack on Android [
1
,
2
,
3
] (Apple is also
suing Android using software patents
). Right now there is
news suggesting that Oracle -- not Apple -- might buy ARM Holdings
, which recently
signed a deal with Microsoft
.
ARM Holdings Plc, the U.K. designer of chips that power Apple Inc.'s iPhone, rose the most in two weeks in London trading after Oracle Corp. Chief Executive Officer Larry Ellison said his company may buy a chipmaker.

ARM rose as much as 6.8 percent to 417.5 pence, and traded up 6 percent to 414.4 pence as of 12:19 p.m., valuing the company at about 5.47 billion pounds ($8.6 billion).

"We primarily think this is about Ellison," said Lee Simpson, an analyst at Jefferies Intl Ltd. in London, adding that the "Oracle speculation is unwarranted" and that the company would more likely target an enterprise-focused chipmaker such as Advanced Micro Devices Inc.
Has Oracle not gotten enough from Sun's SPARC? Back when it was rumoured that Apple would buy ARM people said that it can be seen as an attack on Android. Could the strong friendship between Ellison and Jobs play a role here? As
pointed out some hours ago
, collusion of this kind if a lot more common than people dare to imagine.
⬆