Michel Barnier Still Has an Agenda Hostile Towards European Software Developers
Dr. Roy Schestowitz

2010-10-28 19:31:45 UTC
Modified: 2010-10-28 19:31:45 UTC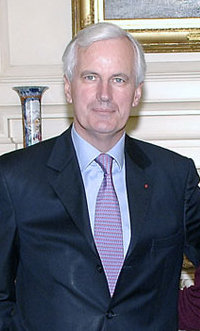 Summary: A new report about EU commissioner Michel Barnier clarifies his views on the subject of patents, which have not changed and still favour the so-called 'Community patent' (misleading name)
LAST YEAR WE warned that Mr. Michel Barnier was going "to make the Community patent a reality". For those who do not know yet, the Community patent would be terrible news to the Free software community. It would potentially legalise or further legitimise software patents in Europe.
According to
this new report
from the Bill Gates-funded [
1
,
2
,
3
,
4
]
Guardian
, Barnier is still at it: [via
Hugo Roy
(FSFE) in France]
The paper being released and obtained by the Guardian, says: "The absence of a single EU-wide patent is striking. Obtaining a patent protection for all 27 EU member states is currently at least 15 times more expensive than obtaining patent protection in the US."
For those who do not understand why software patents in Europe would harm all Europeans, consider the following new remark from Stefan Wenig who
argues
:
the irony would be great if EU really had no #swpats. we could f*ck US corps over US patents we own, but be untouchable at home
Dr. Richard Stallman
explained this point more politely a few years ago
. The corollary is that Barnier's actions are irresponsible as far as his continents' software developers are concerned (and not just developers whose program code is free/libre as it's an issue of scale).
⬆
"Small Software companies cannot afford to go to court or pay damages. Who is this software patent system for?" —Marco Schulze, Nightlabs Gmbh