Attachmate Apathetic and SUSE No Better Than Free GNU/Linux (With No Microsoft Tax)
Dr. Roy Schestowitz

2011-10-04 16:52:17 UTC
Modified: 2011-10-04 16:59:45 UTC
Novell is a yawner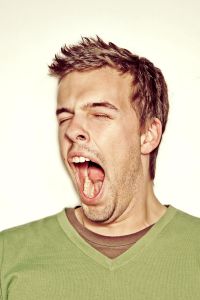 Summary: More evidence of inaction from Novell's adopter and inaction from SUSE developers (who cannot offer more than their GNU/Linux counterparts)
Attachmate was recently mentioned for its general neglect of Novell products. We've managed to spot an Attachmate sponsorship, their staff writing articles, and even customers that they have, but examples are very few.
In more
prominent articles
we find some shuffling down under, including
this one
which mentions Novell:
Attachmate has appointed Ian Graystone as channel sales director for its Novell and NetIQ operations in Australia.
What can be done for Novell at this stage? We see
its products declining in the market
and one of the only emerging areas -- that which is associated with Microsoft-taxed GNU/Linux -- is now in Germany (SUSE).
An announcements was sent a short while ago about
the beta of OpenSUSE 12.1
and
The H
wrote:
Following a more than one week delay, the openSUSE project has announced the release of a first beta of version 12.1 of its openSUSE operating system. Originally called Milestone 6, this release is aimed at developers, testers and early adopters, and was reclassified as a beta in September; this was done in order to give it a higher profile in the hope that it would receive more extensive testing. It will be followed by two release candidates (RCs); the final version is scheduled to arrive on 11 November 2011.
More
about
the GNOME side can be found in Jamie Watson's
detailed analysis
which starts as follows:
The next release of openSuSE, 12.1 (code named Asparagus), made it to Beta release over the weekend. I actually wrote about this ten days or so ago, when it should have originally been released, but it was delayed at that time. Now that it is out, in addition to simply mentioning the availability, I decided to have a quick look at their Gnome distribution, which is now using Gnome 3. The default desktop is the same as Gnome 3 under Fedora...
So why not use Fedora then? Red Hat is not in the pocket of Microsoft, unlike SUSE. Back in the days, before Novell signed that treasonous deal with Microsoft, SUSE had actually innovated. It made 3-D desktop effects before Vista was even available and it also made some new menus that exist to this date (e.g. SLAB). Back then there was actually a reason to choose SUSE, as I did too.
We are doing to research and write more about Novell in the weekend.
⬆