Type casting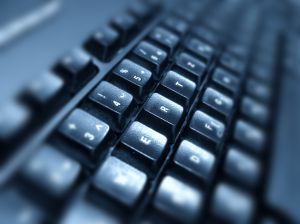 Summary: A word of caution about a rebranded OpenSUSE
WE very rarely see anything derived from SUSE. In fact, the only major derivative we were aware of simply dumped SUSE several years back.
SUSE has always been somewhat of an island/leaf, unlike for example Debian or Ubuntu. The
OpenSUSE repository
is likely to only ever serve OpenSUSE users because truthfully, the only desktop based on OpenSUSE these days is "OpenSUSE Box" and this too is
apparently being renamed now
(we do not know if there were trademark threats). To quote a new press release: "Balsam Professional 12.1, the latest incarnation of open-slx's Linux distribution specifically targeting home and small business users, will be available on November 11, 2011. The box product previously known as "openSUSE Box" or "openSUSE Retail Edition" gained new and unique features triggering the current rebrand. A first for a full-scale end user distribution available in retail, Balsam Professional 12.1 supports multiple device classes with a common base system: conventional desktops and notebooks, and additionally, featuring Plasma Active ONE, now also touch controlled tablet pcs, hybrid netbooks and in future other mobile devices. Users receive with their Balsam Professional 12.1 purchase 90 day installation support by phone, e-mail or chat free of charge and can join the friendly open-slx community platform to socialize with fellow users and the open-slx team."
Why was it renamed? Did Novell or Attachmate use the trademark to shake down rivals? Or was it totally voluntary? In any event, this release will be the first to be based on Microsoft's Linux (
SUSE is funded by Microsoft now
), which warrants a warning label. There is absolutely no reason to choose SUSE these days, not even for YaST, whose main improvements seem to be
some new themes
and easily replaceable fluff. To quote:
FACTORY contains the new style already.
Except for the Microsoft influence, the only unique thing about SUSE is style-related and branding (with trademark restrictions). Based on
this new report
, there will be noting unique in OpenSUSE 12.1, except the Linux version which is more recent because of the time of release. OpenSUSE derivatives too should be avoided, no matter their names. Those who control development
simply cannot be trusted
.
⬆
"We need to slaughter Novell before they get stronger….If you're going to kill someone, there isn't much reason to get all worked up about it and angry. You just pull the trigger. Any discussions beforehand are a waste of time. We need to smile at Novell while we pull the trigger."
--Jim Allchin, Microsoft's Platform Group Vice President