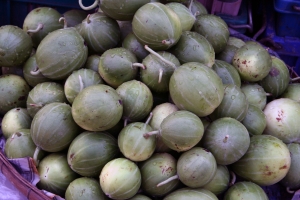 Summary: Why software patents and the freedom of Android are becoming most relevant to this Web site
T
HE coverage of the Oracle vs. Google case is
still out there
, but it's becoming old news and more of a subject of debate. Here in this site we've focused on Novell's seminal taxation of GNU/Linux, then moved on to more on OOXML (patent trap and lock-in), had a deep look at Comes vs. Microsoft, and then broadened our scope of coverage regarding patents. Microsoft is still a very major factor. We try not to cover the same
type
of stories for too long as it becomes repetitive, so in recent years we looked more and more at Android. It's probably one of the fastest-growing OSes ever, if not
the
fastest-growing indeed. It spreads Linux like fire.
The
Motorola
case is a reactionary case to defend against Microsoft Aggression (Microsoft
essentially bribed B&N to stop fighting
). The case is very important right now and
one reporter
correctly says:
With Microsoft there is no such justice or fairness.

Microsoft has solicited every major Android vendor and claimed that there is alleged patent infringement in Android that violates Microsoft IP. Microsoft has never brought its claims to trial, there has never been a fair fight. Microsoft's route is far more insidious, taking money from Android without ever actually proving a claim.

Now that Oracle has been defeated once, Microsoft should be plenty worried. Then again, Microsoft doesn't settle in courtrooms.

Still, wouldn't it be great if Google could get Microsoft into a court of law to force them to prove their allegations? That would serve the Android (and open source) ecosystem well as the FUD that Microsoft continues to allege could finally be put to rest.
The inventor of Java
is unhappy
with the outcome of the Java trial and as
noted
by
Wired
the other day, Microsoft and Apple
already prepare more patent attacks on Android
, via proxies. As
TechDirt
puts it:
You may recall last summer that Apple, Microsoft, EMC, RIM, Ericsson and Sony all teamed up to buy Nortel's patents for $4.5 billion. They beat out a team of Google and Intel who bid a bit less. While there was some antitrust scrutiny over the deal, it was dropped and the purchase went through. Apparently, the new owners picked off a bunch of patents to transfer to themselves... and then all (minus EMC, who, one hopes, was horrified by the plans) decided to support a massive new patent troll armed with the remaining 4,000 patents. The company is called Rockstar Consortium, and it's run by the folks who used to run Nortel's patent licensing program anyway -- but now employs people whose job it is to just find other companies to threaten...
A new article by a
TechDirt
contributor, Glyn Moody,
says
that this monopoly madness is good for nobody. To quote:
Monopolies, whether created by the state or created by the market, can be problematic for open source, and as technology moves forward, new spaces to monopolise are always appearing.
Moody then adds
this link
to those observe the situation of
software patents in the EU
:
The next Competitiveness Council will be held on May 30th and 31st 2012. François Hollande's government will be attending it for the first time1. April calls upon the French president to take this opportunity to act against software patents and to bring up the flaws and the issues of the current unitary patent project.
There is opposition in the Danish parliament to EU unitary patent and ‪software patents, so there is
hope that people
-- not corporations -- will vote on the subject. For the time being:
The government does not have the necessary 5/6 majority for the single EU patent court.
As long as Microsoft's patent assaults lack legitimacy in the majority of the Western world, Android may have an easier way out of this extortion. We are going to spend more and more time looking at the Motorola (Google) case because it may as well end the threat to the cost (patent penalty) and freedom of Android. Google is not going to settle; it has to much to lose.
⬆