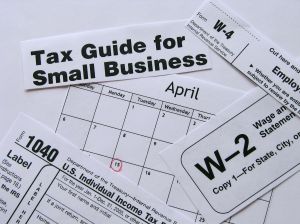 Summary: Policing and regulating Linux no longer a distant dream for the convicted monopolist, having essentially bought SUSE (hundreds of millions of dollars to give the car keys)
THERE IS no denying that the propaganda campaign that came with the Novell/Microsoft deal was hard to counter; many people tried. It was a massive PR campaign, which few dedicated people are simply unable to counter while several full-time staff flood journalists with high advertising budgets (there was a lot at stake for Microsoft). Boycott Novell has fought against those well-funded lies for almost 6 years now (we tackled the talking points time after time). It is clear that today's SUSE is against Red Hat, not Microsoft. Just watch this new bit of PR:
That's a critically important goal for SUSE and Attachmate. Sure, SUSE has made some noise in recent months — especially in the areas of ISV relations and a Dell cloud partnership. But overall, it still "feels" like Red Hat Enterprise Linux (RHEL) commands more respect among channel partners in North America.
Truth be told, Novell/SUSE got some market in Germany, but on an international scale/scope it's probably a distant fourth or something like that (behind Debian, CentOS, maybe even Ubuntu, not just RHEL).
Foley's recent PR
sought to use the role of Microsoft Linux (SUSE) to portray Microsoft as a friend of Linux and IDG's Microsoft booster helps the hijacking of Microsoft's main competition with nonsense like "Microsoft's new tune: We love Linux". To quote
the nonsense
:
And a little more than a month ago, Microsoft created Microsoft Open Technologies, headed by Paoli, with a staff of between 50 and 75, with the goal of better working with the open source community and open source in general.
They are merely taxing Linux and trying to own the competition. There is nothing new about it, but the spin continues to flood some sites, so it's worrisome to a degree. Cade Metz
does
it
again
, this time with
the title "Microsoft Preps for Public Embrace of Linux"
.
Wired
is not a source that can be just ignored. The spin has spread wings that it grew after Microsoft had recruited PR people to hammer on journalists, as we showed recently.
The reality is, Microsoft is
as malicious as ever
. To give the latest example:
Red Hat Will Pay Microsoft To Get Past UEFI Restrictions



"Fedora is going to pay Microsoft to let them distribute a PC operating system. Microsoft is about to move from effectively owning the PC hardware platform to literally owning it. Once Windows 8 is released, hardware manufacturers will be forced to ship machines that refuse to run any software that is not explicitly approved by Microsoft — and that includes competing operating systems like Linux. Technically Fedora didn't have to go down this path. But, as this article explains, they are between a rock and a hard place: if they didn't pay Microsoft to let them onto the PC platform, they would have to explain to their potential users how to mess with firmware settings just to install the OS. How long before circumventing the secure boot mechanism is considered a DMCA violation and a felony?"


Here is a
response to it
which says:
Fedora is considering getting M$ to sign a bootloader for them so they can boot Fedora GNU/Linux on UEFI hardware. This is a dangerous precedent.
Here is
Matthias Kirschner from the FSFE
addressing the subject with a new long statement and Cory Doctorow
responding
with:
Lockdown: free/open OS maker pays Microsoft ransom for the right to boot on users' computers



A quiet announcement from the Fedora Linux community signals a titanic shift in the way that the computer market will work from now on, and a major threat to free/open operating systems. Microsoft and several PC vendors have teamed up to ensure that only operating systems bearing Microsoft's cryptographic signature will be able to boot on their hardware, meaning that unless Microsoft has blessed your favorite flavor of GNU/Linux or BSD, you won't be able to just install it on your machine, or boot to it from a USB stick or CD to try it out. There is a work-around for some systems involving a finicky and highly technical override process, but all that means is that installing proprietary software is easy and installing free/open software is hard.
For more background on UEFI, see [
1
,
2
,
3
,
4
,
5
,
6
,
7
]. Those who pretend that Microsoft has changed its way are simply misinformed or delusional (or are Microsoft employees/boosters).
⬆