Yarro's Money Goes to the Abyss
Dr. Roy Schestowitz

2012-08-17 18:20:34 UTC
Modified: 2012-08-17 18:20:34 UTC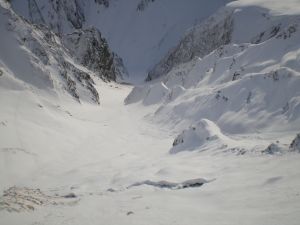 Summary: SCO has no money to pay back its loans
THE SCO case is said to be coming to its very end as monetary issues are being settled. "Blank Rome is owed some money for representing SCO Chapter 11 trustee, Edward Cahn, and it would like to be paid," notes Pamela Jones, "now that SCO has filed for Chapter 7 bankruptcy instead. I know. It's not called SCO any more. So, TSG, then, but it will always be "SCO" to me. Mr. Cahn has asked to be the trustee in Chapter 7, but that hasn't been decided yet, and so meanwhile, here come the bills, going back to December of 2011 and ending July 31, 2012.
"If you recall, Cahn represented to the court that SCO now has only $145,352.00 in hand left. If you add up the new interim bills and expenses from Blank Rome, calculated at 80% of the actual bills and 100% of the costs which is how interim bills get paid, it comes to $34,601.78. And so the sand is running out of the hourglass, grain by grain, and this story is not yet at the very end. So even though I don't usually predict outcomes, I think it's safe to say that at this rate, barring the unlikely, Ralph Yarro and friends aren't going to get their $2 million loan repaid by SCO. Ever. Only in their dreams."
We wrote about Yarro's money in [
1
,
2
].
⬆
"Microsoft hardly needs an SCO source license. Its license payment to SCO is simply a good-looking way to pass along a bribe..."