Reminder: Microsoft Fine a Punishment for Its Crimes
Dr. Roy Schestowitz

2013-03-08 15:55:54 UTC
Modified: 2013-03-08 15:55:54 UTC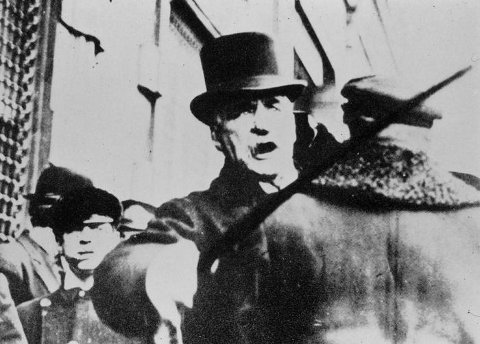 J. P. Morgan assaulting photographers
Summary: Rebuttal to Microsoft spin which can be found embedded in many articles about the EU fine; reason for the fine is breaking the law and failing to obey penalties, not an attempt to increase competition in the Web browsers market
The fines which Microsoft is required to pay will hardly do much damage to Microsoft, which can always just take some more loans. Yes, the company has had some debt and not too long ago it publicly reported losses. Here is the news from yet another source:
The European Commission has fined Microsoft €561 million (€£484 million/$732 million) for dropping the Browser Choice Screen in a Windows 7 update. This is the first time ever that the Commission has had to fine a company for non-compliance with an anti-trust commitment.
Well, a former Microsoft employee who keeps covering this saga with some Microsoft talking points embedded inside, does it
yet again
. Others who are soft on Microsoft
say
:
Unless you've been living under a rock for the past few years, you know that open source browsers--especially Firefox and Google Chrome--have been leading browser innovation for a long time. That's why it may seem unbelievable to some that Microsoft has just been hit with a whopping $731 million fine by European officials for allegedly not playing fair in the browser races. Microsoft agreed to terms with Europe on making browser choices available in Windows years ago....
As a little bit of
background
:
In December 2009, the Commission made Microsoft commit to address competition concerns in the browser market by ensuring that for the next five years it would offer users a choice screen of browsers so that they could make an "informed and unbiased" selection for their web browser. In March 2010, the Browser Choice Screen went live in Windows and users who had Internet Explorer set as their default, and users performing new installs, were presented with it. Between March and November 2010, 84 million browsers were downloaded.
As the OSI President
explains
:
EU punished Microsoft for its history, not its crime



The real reason the EU fined Microsoft (a relatively small sum) at all: Because the company is a scofflaw
A pro-Linux site
added its views
:
The EU Competition Commission, which levied a fine on Microsoft, had indicated long before the announcement what was in store, so "EU fines Microsoft" was expected. What we did not know was how much the fine was going to be.

[...]

Knowing Microsoft, you know that there was no glitch or technical error. It was just business as usual. In late 2012, Microsoft was notified by the EU Commission about the possibility of a fine, which based on agreement, could be as high as 10% of a year's revenue. Based on Microsoft's revenue in 2012, that could have been about $7.4bn USD. Instead, the commission settled for $731m USD, or 561m euros.

[...]

By the way, over here in our America, it's still business as usual.

The main reason for writing this article is to highlight what effect, if any, Microsoft's "technical error" has had on its Web browser's market share in Europe and elsewhere. Did the "glitch" enable Internet Explorer to remain the dominant Web browser? And was it necessary to make Microsoft pay?
No, but this is irrelevant. As we explained repeatedly in prior years, this is punishment for crimes, not an attempt at corrective market intervention. Microsoft has PR talking points, and it is important to resist portraying the criminal as a victim. The victims here are many people/families who lost their jobs so that criminals high up in Microsoft can amass more billions of dollars (personal wealth) and plenty of power over the Internet, the broadest communications hub.
⬆