ZDNet is run by a company in Manhattan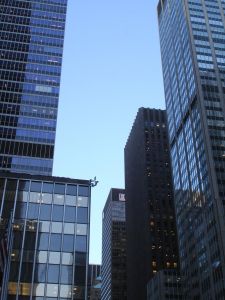 Summary: How a big lie about extortion is being spread by gullible (or at worst malicious) writers whom CBS pays to run blogs
Journalism, as per its definition, is dead or dying. It rarely pays to tell the truth. In the age of public relations and perception management [1, 2] we have descended to a state of turmoil where people who 'report' are just trying sell us something, usually a brand or an ideology.
Over at
ZDNet
, a new anti-Android piece titled "Is Android's market share really a 'joke'?" represents the old FUD pattern of
IDC
and
Gartner
, where money is the only yardstick by which to measure 'share'.
In the same site we find
this whitewashing
of
Intellectual Ventures (Microsoft's patent trolls)
. The trolls are picking on a longtime rival of Microsoft, which was willing to pick up a fight with Microsoft over it [
1
,
2
]. Rachel King is completely ignorant about this, or maybe she is deliberately doing a hogwash piece (which would be even worse as that would be malice, not neglect or incompetence).
"ZDNet's Rachel King recently wrote about Salesforce.com paying off Intellectual Ventures not to sue it by basically reprinting IV's press release, to the point of describing IV not for what it actually does, but as a company that "invests in and works with investors and technology businesses to drive innovation and invention.""
--Mike MasnickMike Masnick calls ZDNet "Tech Press", but this is just a CBS tabloid made out of blogs, many of which are run by Microsoft people (staff, former staff, peripheral staff, etc.) and flamebait artists.

Masnick says: "It appears that Intellectual Ventures, the world's largest patent troll, is testing out some new hilarious spin concerning its business of shaking down companies who innovate, getting them to pay huge sums of money to avoid getting sued. And, ridiculously, some in the tech press are falling for it. ZDNet's Rachel King recently wrote about Salesforce.com paying off Intellectual Ventures not to sue it by basically reprinting IV's press release, to the point of describing IV not for what it actually does, but as a company that "invests in and works with investors and technology businesses to drive innovation and invention." Of course, if you know anything about Intellectual Ventures (or, hell, do a Google search) you'd quickly learn that what IV does has nothing to do with driving innovation or invention. It buys up crappy patents that are mostly worthless on their own, bundles them together in a big batch and then tells companies to pay up to (a) avoid getting sued and (b) get in on the deal by letting them use that big batch of patents at times. "

These are essentially lies published by ZDNet. These lies are entering news feeds.

Tell Google to stop syndicating ZDNet in Google News. Those blogs are rotting people's brains and helping very mean companies. Wherever possible, avoid linking to ZDNet and attempt to never read it. Your mind will thank you. By reading it you merely feed the monster -- the same monster which feeds Bill Gates by reputation laundering, facilitating the looting of a blinded society. ⬆