Windows XP Getting No More Security Patches Not the Big Issue Because It Already Has Back Doors
Dr. Roy Schestowitz

2013-08-10 06:19:07 UTC
Modified: 2013-08-10 06:19:25 UTC
Debating the rails on a house's windows while a door at the back is unlocked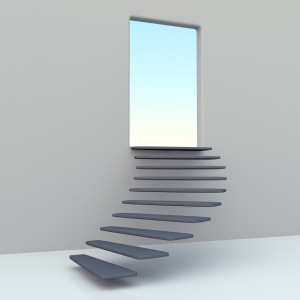 Summary: IDG focuses on security aspects of an operating system where digital back doors exist (for the NSA) and also a habit of widespread espionage by the NSA
THE rise of GNU/Linux is very evident, so the NSA's dependence on back doors for the CIA-secured global empire is a growing issue. According to Rupert Murdoch's Wall Street Journal, there are already some back doors (intentional or not) in Android phones/tablets, which are being used by the FBI to remotely access the built-in microphones, maybe the cameras too. This is why we must ensure Android stays free and regularly audited, with devices rooted to run independently-developed builds of GNU and Linux.
Windows is growing rusty on hardware which is getting older. Even Rupert Murdoch's Fox 'News'
acknowledges the end of the PR era
.
"Back doors are a very big deal and they show why proprietary software is simply not acceptable."Windows Vista, the operating system better known to be serving Hollywood with DRM (like it serves the NSA with back doors), is no longer heard about. It got buried quietly, but all its malicious features got carried forward . To 'upgrade' to Vista (or later) from XP would make no sense and the same may be true for Vista 8's successors. There may as well be a label on products saying "Vista or hire" (not higher) because it's a choice between spending money on Microsoft mess (with security issues due to holes) or hiring more staff. Many are still using Windows XP simply because in Microsoft's world using an operating system from 2001 may mean more output/higher productivity than the latest.

China, as expected, does not rush to pay Microsoft, so a lot of people there still use Windows XP. Here is one way to put it:


China has a lot of PCs but not as many as USA so far, so the numbers don't compare straight up. A lot of Chinese share PCs, for instance in Internet cafes. Still, a lot of working PCs are going to have problems when updates cease. Since many are illegal copies that may already have happened. That's not the real problem. The real problem is that hundreds of millions of working PCs are not going to be scrapped simply because the OS no longer works on them.
Gregg Keizer (IDG)
framed this as a problem of security
when he said:
The Chinese are going to have a very, very hard time kicking the Windows XP habit.

The deadline for the retirement of Microsoft's most successful operating system ever is eight months from tomorrow: April 8, 2014. That's the day when the Redmond, Wash. company is to deliver the last XP security update.
Given Microsoft's
de facto back doors for the NSA
it may not matter much. We already know that the US government is strategically cracking PCs with Windows in China. It is espionage. The
numbers in the UK are intriguing
and here too the government is letting the US government have back doors,
even into a lot of army workstations
(showing what the ruling empire, with numerous surveillance outposts inside the UK, actually is).
Back doors are a
very
big deal and they show why proprietary software is simply not acceptable. It's a huge risk.
⬆